Feminine, romantic and chic, pastel shades are a real must-have for the spring wardrobe to be worn for sophisticated, romantic and trendy looks.
The Spring/Summer 2023 RTW collections are blooming with saturated pastel shades: nude pink, powder blue, pearl gray, soft yellow, peach, mint or sage green, apricot orange. Try one or more of these new muted pastels for a calming yet feminine effect.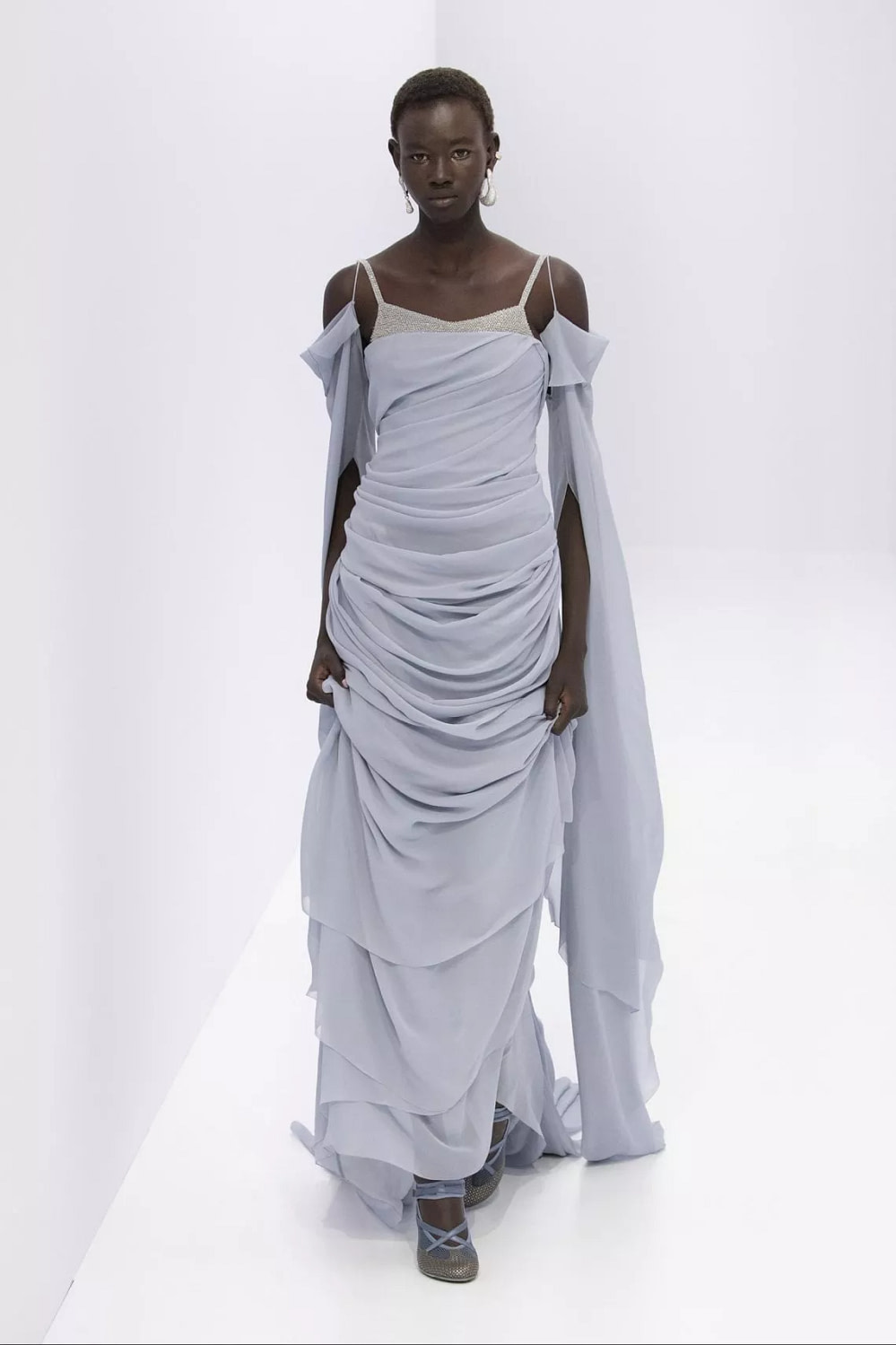 Perfect to wear in combination with neutral tones, pastels are often proposed in monochromatic looks or paired with denim.
If you think that pastels are too soft and overly cutesy, try pairing your favorite pastel with a contrasting color, like taupe, orange, blue or viva magenta, so that the coupling can complement one another and change the entire finished look.
In the RTW Spring 2023 collections, pastel-colored fabrics are mostly worn in layers, taking advantage of asymmetries and large volumes or swathing fabrics.
new tess offers a wide range of fabrics in pastel colors perfect for making romantic and sophisticated outfit, from blouses to dresses, from pants to lingerie, from evening gowns to blazers.
---
Browse our pastel-colored fabrics: