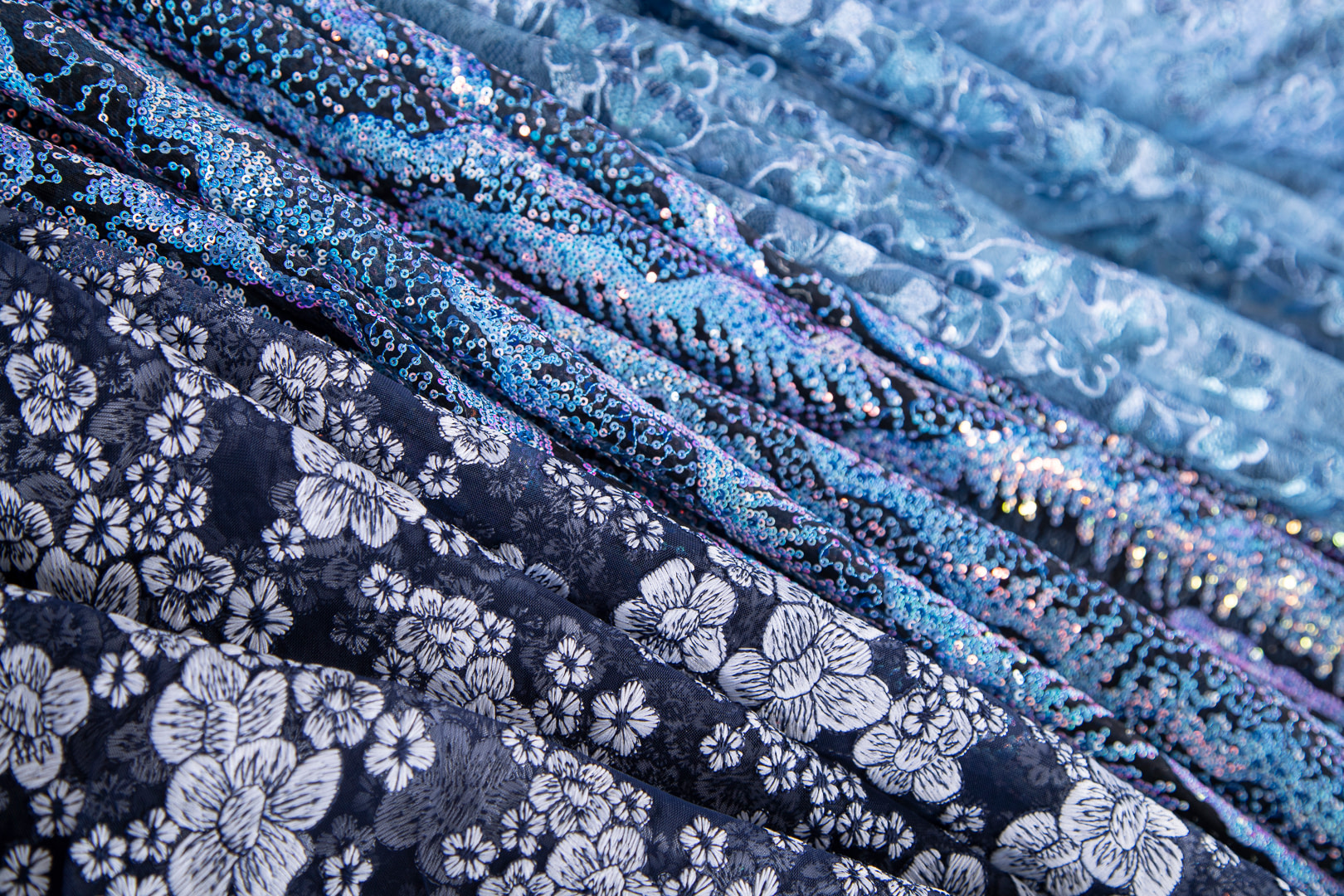 Laces & Embroidery
Shop online our large selection of beautiful lace and embroidery.
For a special occasion, a bridal gown or evening dress, let yourself be inspired by our splendid fabrics embellished with sparkling embroidery, transparent details in lace and luxurious pearls and sequins and create your dream dress.
Refined, elegant and extremely feminine, lace – whether Chantilly, macramé, re-embroidered or embellished by sequins – is experiencing a comeback and can be used in many sophisticated variations: from romantic evening dresses in "modern princess" style, to intriguing inserts in lingerie-style tops, t-shirts that play with a nude look effect, romantic skirts and dresses in urban chic style.
new

75% VI, 25% PA
130 cm
301 g

/ m