Pink fabrics
Register to view prices, place an order or request free samples
Login / Register
new

74% PA, 18% SE, 5% CO, 3% PM
111 cm
234 g

/ m
Elegant and Enchanting: Exploring the World of Pink Fabrics for Dressmaking and High Fashion
Pink, a color that symbolizes femininity, grace, and romance, has always held a special place in the world of fashion. When it comes to dressmaking, pink fabrics offer endless possibilities to create stunning and unforgettable garments. From soft blush tones to vibrant geranium hues, the spectrum of pink fabrics is as diverse as the emotions they evoke.
In our online fabric store we offer a wide selection of pink apparel and fashion fabrics in silk, cotton, wool, linen, viscose or polyester.
---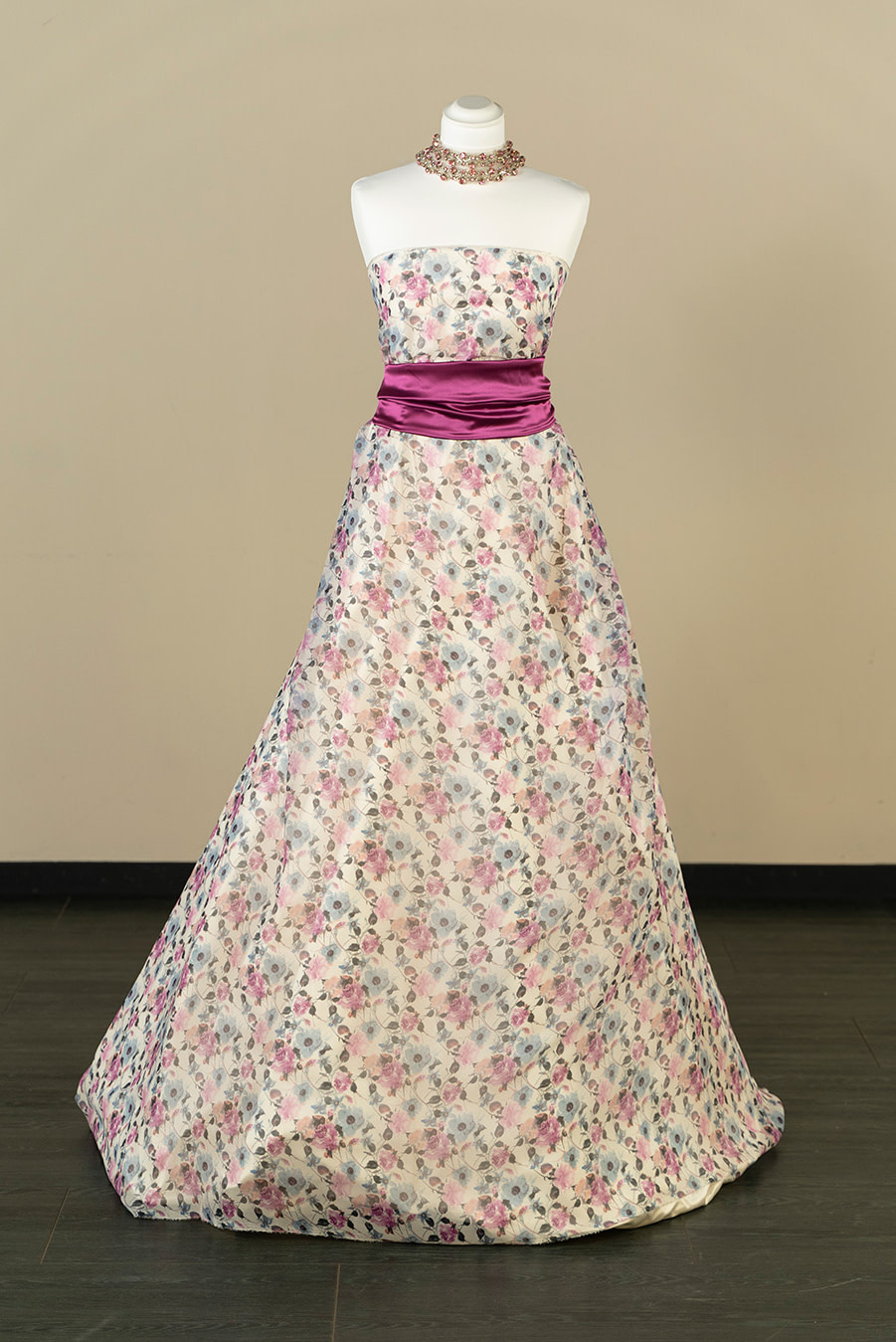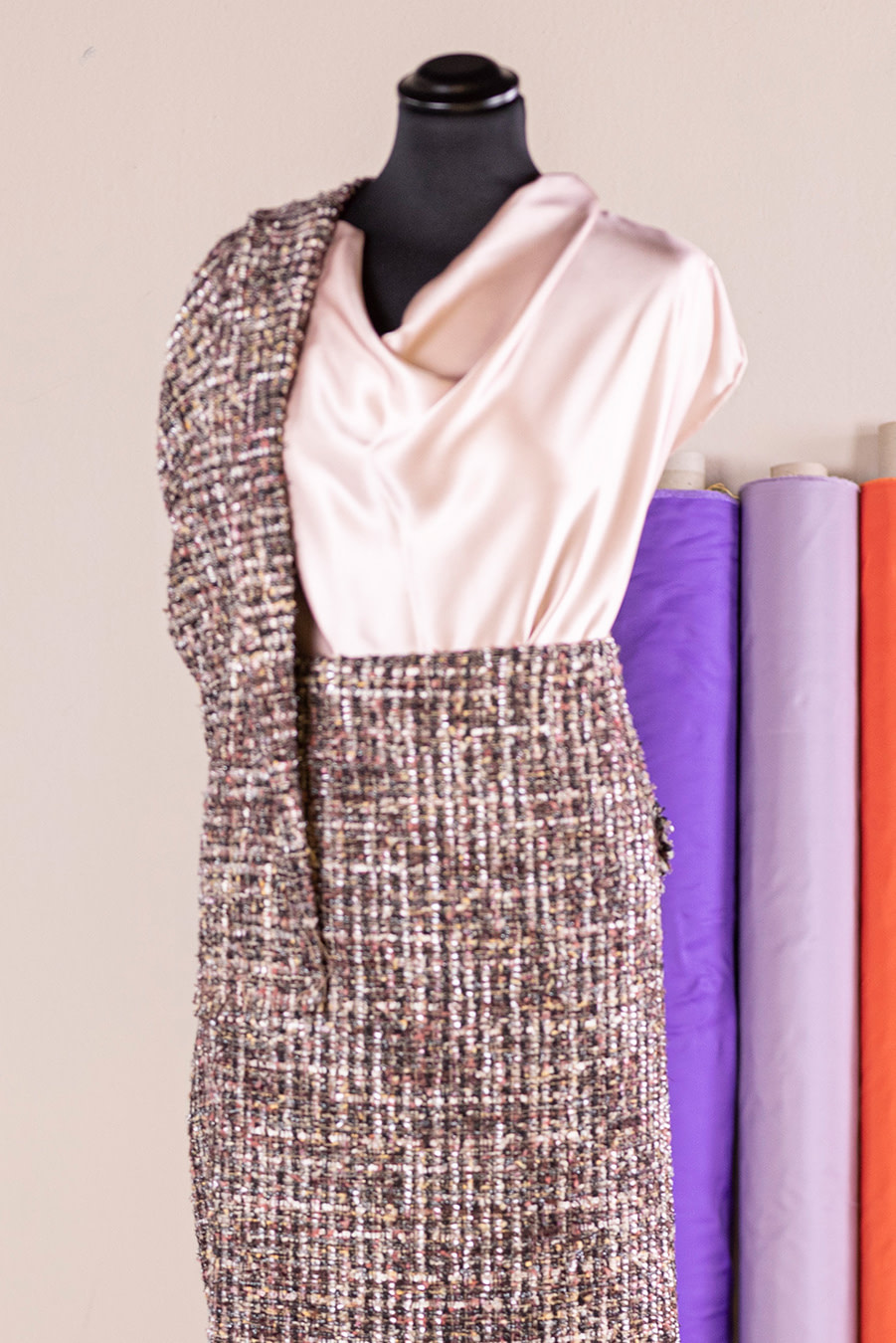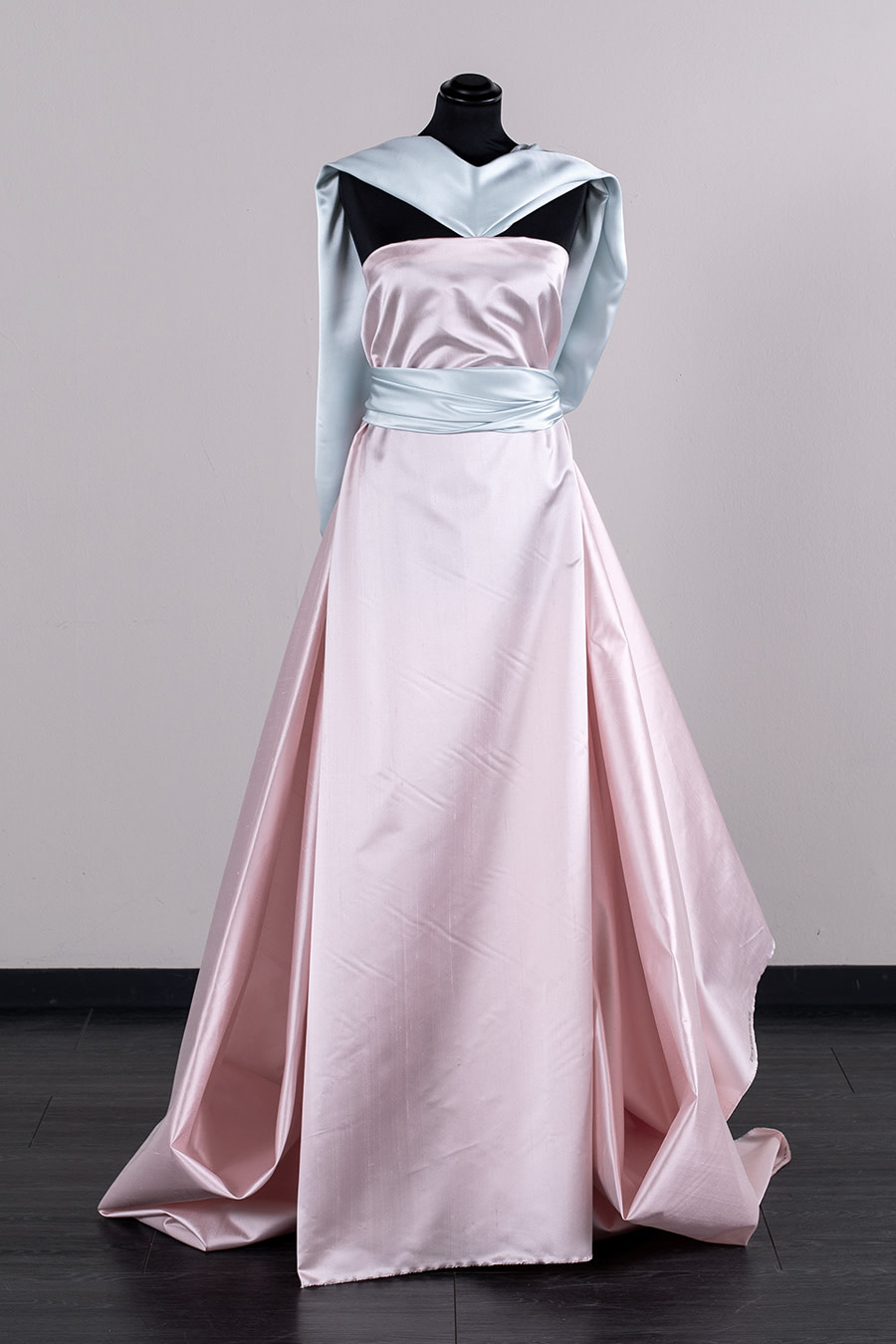 ---
Pink Silk Fabrics
One of the most beloved pink fabrics is silk, renowned for its luxurious texture and delicate sheen. Whether it's silk crepe de chine, silk chiffon, or silk satin, the fluidity and draping qualities of this fabric make it an excellent choice for creating ethereal and feminine dresses. A flowing silk gown in a delicate pink shade can effortlessly transform any woman into a vision of elegance.
Pink Cotton and Linen Fabrics
For a fresh summer look, cotton and linen fabrics in various shades of pink are ideal. Cotton offers breathability and comfort, making it perfect for creating day dresses or casual summer garments. Linen, on the other hand, lends a touch of sophistication and natural elegance to any outfit. A pink linen dress can be both chic and timeless, making it a versatile addition to any wardrobe.
Pink Wool Fabrics
Wool is a natural fiber renowned for its warmth, durability, and insulating properties. Pink wool coats, jackets, and blazers exude elegance and can elevate any outfit with a touch of softness and femininity.
One of the most popular choices for pink wool fabrics is the classic wool crepe. Known for its excellent draping and wrinkle-resistant qualities, wool crepe is perfect for creating tailored garments with a refined and polished look. A pink wool crepe dress or skirt can effortlessly transition from office wear to evening elegance, making it a versatile addition to any wardrobe.
For a more textured and cozy feel, boucle and tweed wool fabrics in shades of pink offer a timeless and sophisticated appeal. Boucle fabrics feature loops and curls, adding depth and dimension to your creations. A pink boucle jacket or a tweed skirt can add a touch of sophistication and vintage charm to your ensemble.
Pink Lace Fabrics
Lace is another fabric that beautifully incorporates the essence of pink. Delicate and intricate lace patterns in shades of pink add a touch of romance and femininity to any dress. Whether it's a vintage-inspired lace overlay or delicate lace accents on sleeves or bodices, pink lace fabrics bring an air of timeless beauty to your creations.
Choosing the right shade of pink
The beauty of fabrics in shades of pink lies not only in their versatility but also in their ability to flatter various skin tones. From fair complexions to deeper tones, pink has the power to enhance natural beauty and radiance. The key is to choose the right shade of pink that complements your skin tone and brings out your inner glow.
Not sure about which shade of pink best fits you? Order our sample sets (available only for plain fabrics in continuous supply).