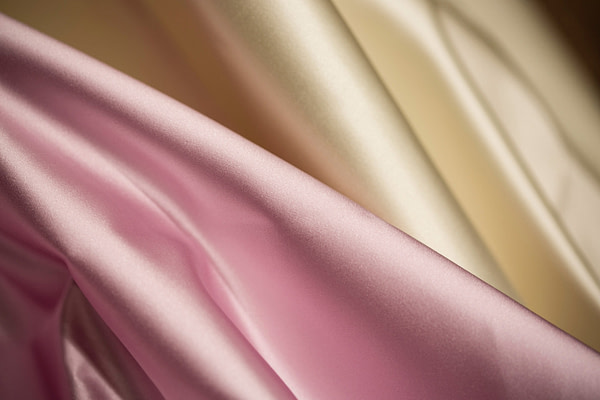 Stretch fabrics
Explore our selection of premium quality Stretch Fabrics for apparel and fashion, perfect for creating dresses, blouses, trousers, lingerie, swimwear and jackets.
Read more
Register to view prices, place an order or request free samples
Login / Register
97% WO, 3% EA
145 cm
350 g

/ m
When it comes to dressmaking and fashion, the fabric choice is paramount in achieving a perfect blend of style and comfort. Fine stretch fabrics have emerged as a game-changer, revolutionizing the way garments are designed, created, and appreciated. These fabrics, known for their flexibility and ability to conform to the body, offer a unique combination of elegance and comfort.
Characteristics of stretch fabrics
Unparalleled Comfort – One of the key advantages of fine elastic fabrics is the exceptional comfort they provide. These fabrics are designed with elasticity in mind, allowing the garment to move and stretch with the body's natural contours. This feature not only ensures a superior fit but also enhances the overall comfort of the wearer. Whether it's a form-fitting dress, a pair of trousers, or a sleek blouse, elastic fabrics adapt effortlessly to body movements, providing a comfortable and unrestricted experience.
Flattering Silhouette – Fine stretch fabrics have the remarkable ability to mold and shape the body, resulting in a flattering silhouette. By hugging the curves and emphasizing the natural contours, these fabrics create a streamlined and elegant look. The elasticity of these fabrics also helps to smooth out any minor imperfections, giving the wearer a confidence boost. Whether it's a figure-hugging evening gown or a tailored suit, their versatility ensures that every body type can achieve a flattering and stylish appearance.
Ease of Movement – In the fast-paced world of fashion, comfort should never compromise style. Fine stretch fabrics offer the perfect solution by providing both ease of movement and aesthetic appeal. The elasticity of these fabrics allows for unrestricted mobility, making them ideal for garments that require flexibility and agility. From swimwear to everyday wear, they ensure that the wearer can move with grace and confidence, without feeling constrained.
Discover the elegance and comfort of our fine stretch fabrics for dressmaking and fashion.
Our premium quality apparel stretch fabrics offer unmatched comfort and wear resistance, while maintaining the fine quality of the main material: silk, cotton, linen, wool or polyester.
They are suitable for many different uses, from underwear to tops and blouses, from elegant evening-wear to casual day-wear.