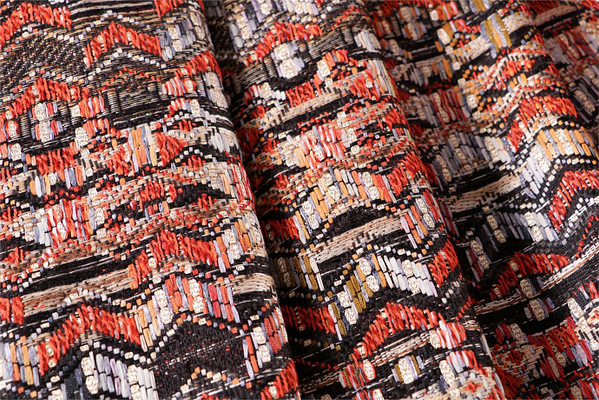 Ethnic pattern fabrics
Explore our small selection of ethnically inspired fabrics for dressmaking and fashion – a celebration of traditions, stories, and timeless elegance that transcends borders.
Read more
Register to view prices, place an order or request free samples
Login / Register
67% CO, 33% SE
139 cm
288 g

/ m
Explore a world of fashion possibilities with our magnificent ethnic pattern fabrics. At new tess, we are committed to offering you a wide range of fabrics that celebrate the art and traditions of ethnic cultures from around the world.
Our ethnic fabrics tell stories of distant lands through unique designs and patterns. Inspired by various cultures, these fabrics include beautiful tribal prints, intricate craftsmanship, and color gradients that will capture your imagination.
Whether you are a fashion designer searching for unique fabrics for your creations or a fashion enthusiast looking to add an ethnic touch to your wardrobe, you will find exactly what you desire among our selection.
The versatility of our ethnic fabrics allows you to create elegant garments, casual pieces, and fashionable accessories. Whether you are working on a tribal vest, or an ethnic skirt, our fabrics will help you bring your project to life in an extraordinary way.
Quality is our top priority. Each fabric is crafted from the finest materials and undergoes rigorous quality checks to ensure it meets your highest standards. This means that you will not only have a captivating piece of clothing or accessory but also one of impeccable quality.
Our online purchasing process is simple and secure. We are here to provide you with excellent service and assistance for any questions or specific needs. Fashion knows no boundaries, and with our ethnic fabrics, you can express your creativity authentically and uniquely. Explore our collection and begin your journey into ethnic fashion today with new tess.