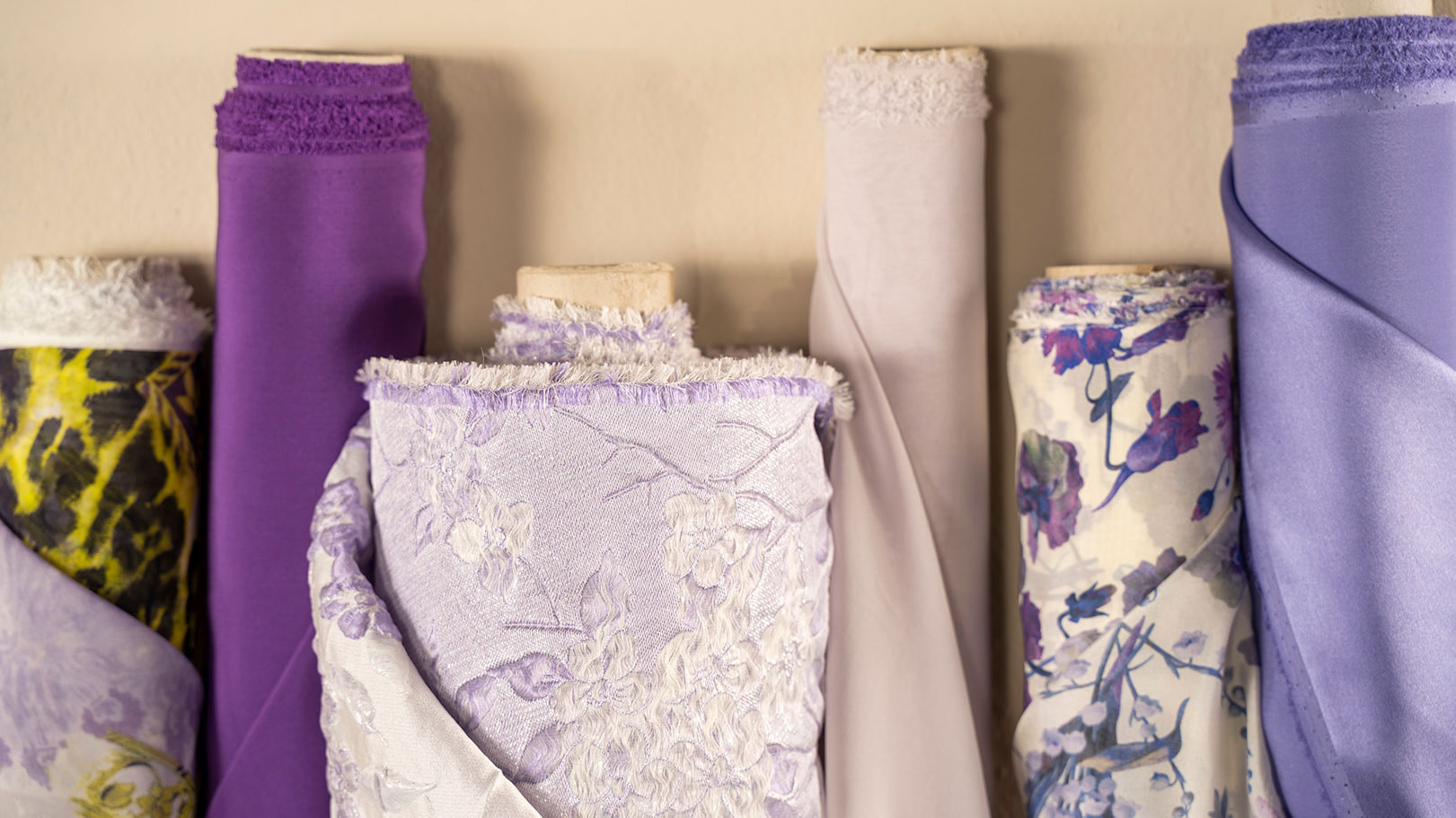 Purple fabrics
Shop online by the meter our fine purple fabrics for dressmaking and high fashion.
Either pastel or bright, purple is taking over our favorite fashion pieces and accessories. It is a colour that looks fab both in monochromic style and in a mix and match way.
new tess offers a wide selection of plain, woven, printed, embroidered, velvet and sequined fine purple fabrics in silk, cotton, linen, wool, viscose or polyester.
Purple is multifaceted, perfect for any occasion, from day to night, with very suggestive combinations.
Our lilac and purple fabrics are perfect for expressing your unique style and adding a touch of sophistication to any outfit. From flowing dresses to tailored jackets, these fabrics will elevate your wardrobe to new heights.
Light blue denim is one of the perfect companions for every shade of purple, from cyclamen to cardinal.
Cob yellow, in its most saturated and brightest version, is the complement to purple and precisely for this reason it is one of its perfect matches. In this case, however, it is better not to wear any other colour.
Very fashionable the total look purple, in various shades.
Not to forget purple and red, one of the most beloved combinations by designers in the history of fashion. And also purple and black, for an elegance in the sign of depth.
Not sure about which shade of purple best fits you? Order our free sample sets (available only for plain fabrics in continuous supply).
new

45% VI, 38% CO, 17% PA
80 cm
82 g

/ m