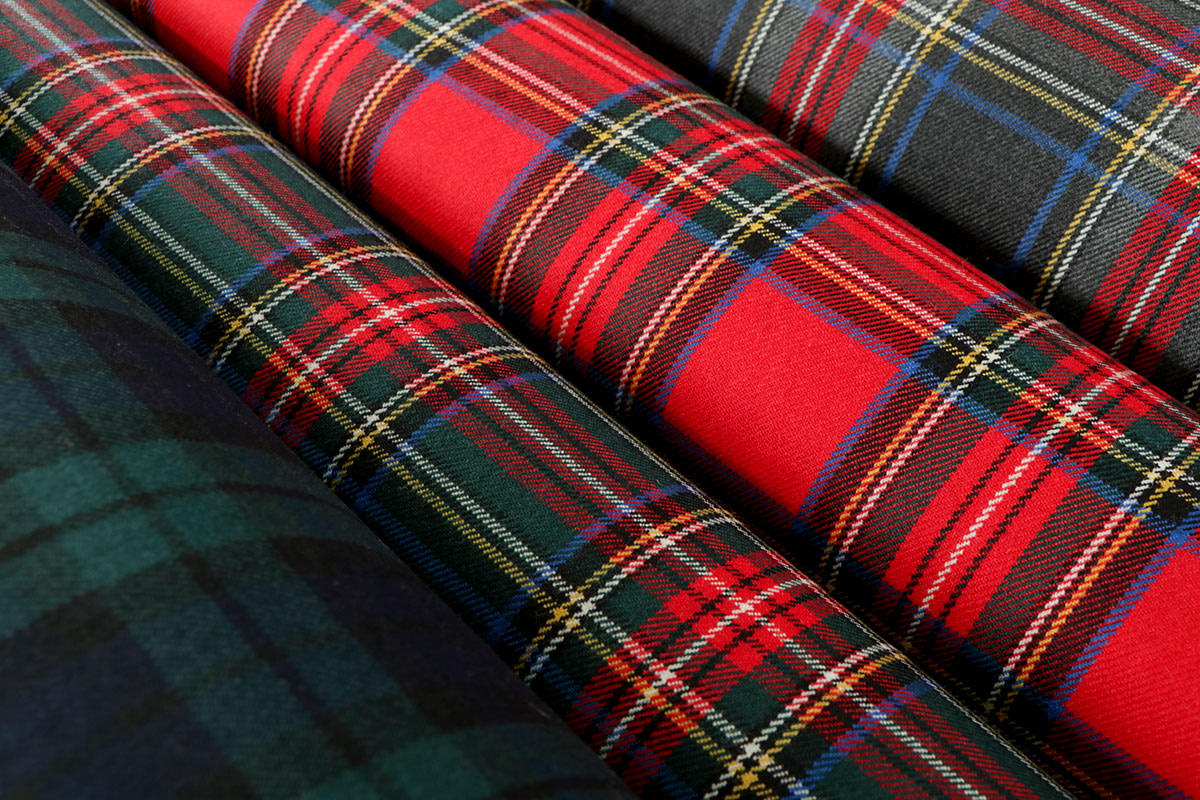 Check and Plaid Fabrics
Shop online by the metre our premium quality check, tartan and plaid fabric for dressmaking.
new tess offers a wide selection of fabrics featuring a plaid pattern: tartan, gingham, check, madras, windowpane, houndstooth, glen plaid.
Read more
Register to view prices, place an order or request free samples
Login / Register
new
Plaids are a classic winter print, made of crisscross patterns of two or more colours.
Glen Plaid, also called Prince of Wales check, is a style of plaid borrowed from men's suits. The classic combination of gray pinstripes and plaid creates a cross pane pattern of small and large checks.
Houndstooth is a timeless print that is a forever classic. Created by combining yarns of different colors, the cousin of the check print has a distinctive edge that has been classically considered more feminine.
Tartan is a plaid fabric consisting of criss-crossed horizontal and vertical bands, in multiple colors, that have to match evenly, creating perfectly symmetrical patterns. Its origin is Scottish, and the different patterns were used to distinguish the members of the clans located in the Highlands of Scotland.
Check is a plaid fabric that usually (not always) has a regular pattern. While most tartans have multiple shades, checks are typically only two colours.
Windowpane, as the name implies, is a variety of the plaid pattern, which somehow looks like the pattern of panes on a window. It's very popular in men's clothing.
Gingham is perhaps one of the most iconic check patterns, usually consisting of a white background and one other color. Vertical and horizontal stripes are always the same color, lying on a white background. The main difference between gingham and check plaid is in the transparency of the squares. Gingham has transparent squares.
Madras is a pattern with uneven checks formed by bands of colours of varying thickness, crossing each other (not evenly spaced) in vibrant colors. It is essentially a shirting pattern.