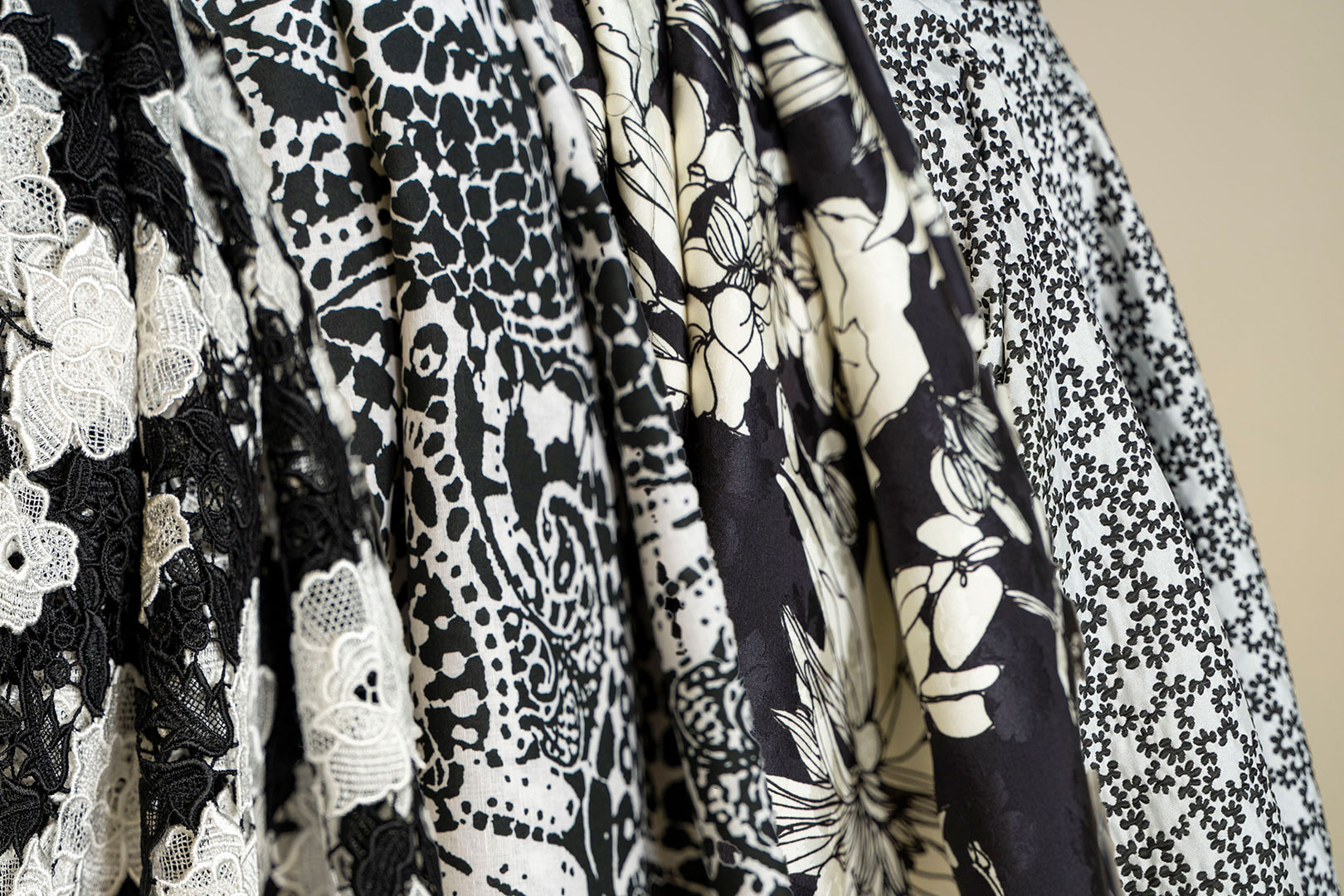 Fabrics for Skirt
View fabrics
See our range of fine skirt fabrics tailored to suit every style and occasion. Whether you're a fashion designer or a sewing enthusiast, you'll find the perfect fabric to bring your skirt creations to life.
Read more
Skirts are versatile pieces that deserve equally versatile fabrics. At new tess, we take pride in offering a diverse range of high-quality fabrics tailored to suit every skirt style and occasion. Whether you're crafting a flowing maxi skirt, a structured pencil skirt, or something in between, our fabric collection has you covered.
Our range of fabrics for skirts includes the most commonly used fabrics in tailoring and the most exclusive fabrics for creating skirts of all kinds. Choose from fabrics in cotton, wool, linen, polyester, silk, and stretch fabrics, each with its own characteristics and peculiarities.
Cotton is a natural, breathable, and durable fabric, perfect for comfortable and casual skirts.
Linen is a fresh and lightweight fabric, perfect for the summer season and for elegant and casual skirts.
Silk is a precious, soft, and lightweight fabric, perfect for elegant and refined skirts.
Stretch fabrics are elastic and perfectly adapt to the body's shape, offering comfort and freedom of movement.
Polyester is a resistant fabric, easy to maintain and wash, perfect for work skirts or for daily use.
Wool is a warm and comfortable fabric, ideal for work skirts or for the winter season.
In addition, our wide range of colors for each type of fabric guarantees the possibility of choosing the perfect color for every occasion. Choose the right fabric and color for your skirt based on your style and preferences.
Thanks to the wide selection of fabrics available from new tess, it is possible to create unique and personalized skirts, suitable for every occasion and style. Buy online today from over 500 fabrics for skirts and create the skirt of your dreams with the beauty and quality of new tess fabrics.
new