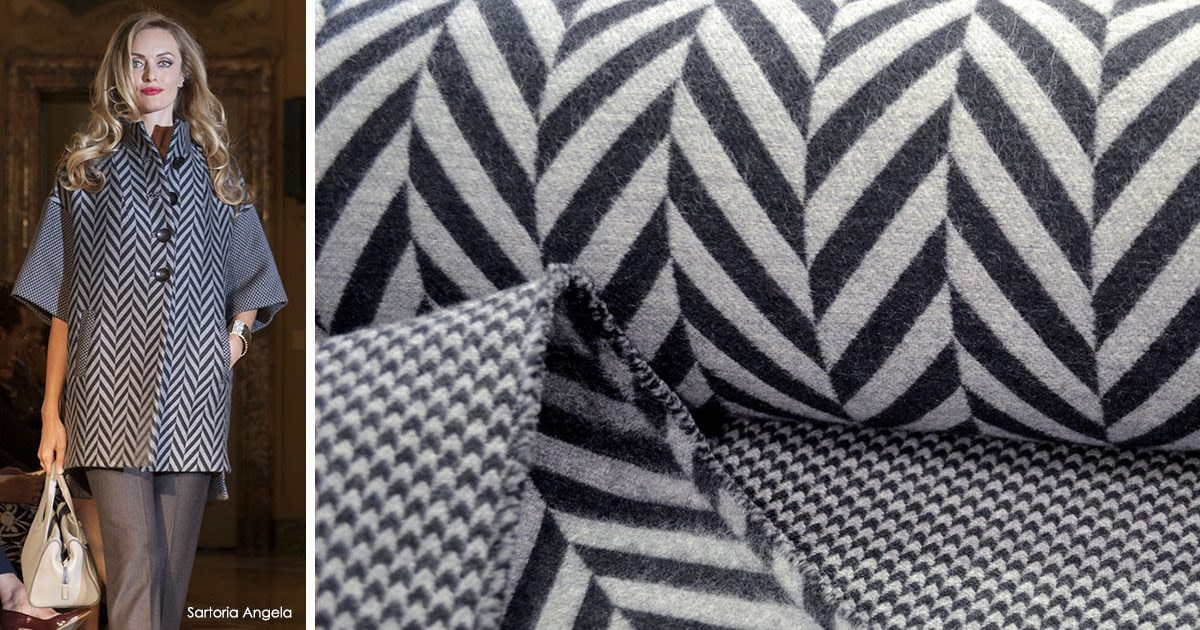 Outwear Fabrics
View fabrics
Discover our collection of exclusive coating fabrics, perfect for creating coats, capes, and mantels that exude elegance and charm.
Read more
When it comes to outerwear, the right fabric can make all the difference. At new tess, we understand the importance of not only staying warm but also looking stylish and sophisticated in the colder months. That's why we offer a curated collection of exquisite coating fabrics, perfect for creating coats, capes, and mantels that exude elegance and charm.
The coat fabrics offered by new tess are carefully selected to ensure maximum quality and durability over time. The wide selection of fabrics available in this section includes a range of options, including wool, wool and silk, wool blend, cashmere, and jacquard fabrics.
Wool fabrics are the ideal choice for those looking for an elegant and refined coat. The softness and thermal capacity of wool guarantee a feeling of warmth and comfort during the colder days.
Wool and silk fabrics, on the other hand, combine the insulating properties of wool with the brilliance and softness of silk, creating a high-quality fabric.
For those looking for a soft and enveloping coat, cashmere is the perfect choice. Its softness and thermal capacity make it a high-quality fabric, ideal for elegant and refined coats.
Jacquard fabrics with multicolored geometric designs are perfect for those looking for an original and fashionable coat, capable of attracting attention and standing out from others.
Our coating fabrics are versatile, suitable for a wide range of outerwear styles, from tailored coats to flowing capes.
Create a look that matches your personal style, whether it's a sleek trench coat or a dramatic, sweeping cape.
From traditional neutrals like black, camel, and gray to bold jewel tones or classic herringbone and plaid patterns, we offer options for every taste.
Let your creativity take over and create the perfect coat for every occasion!
80% WO, 20% WS
150 cm
500 g

/ m