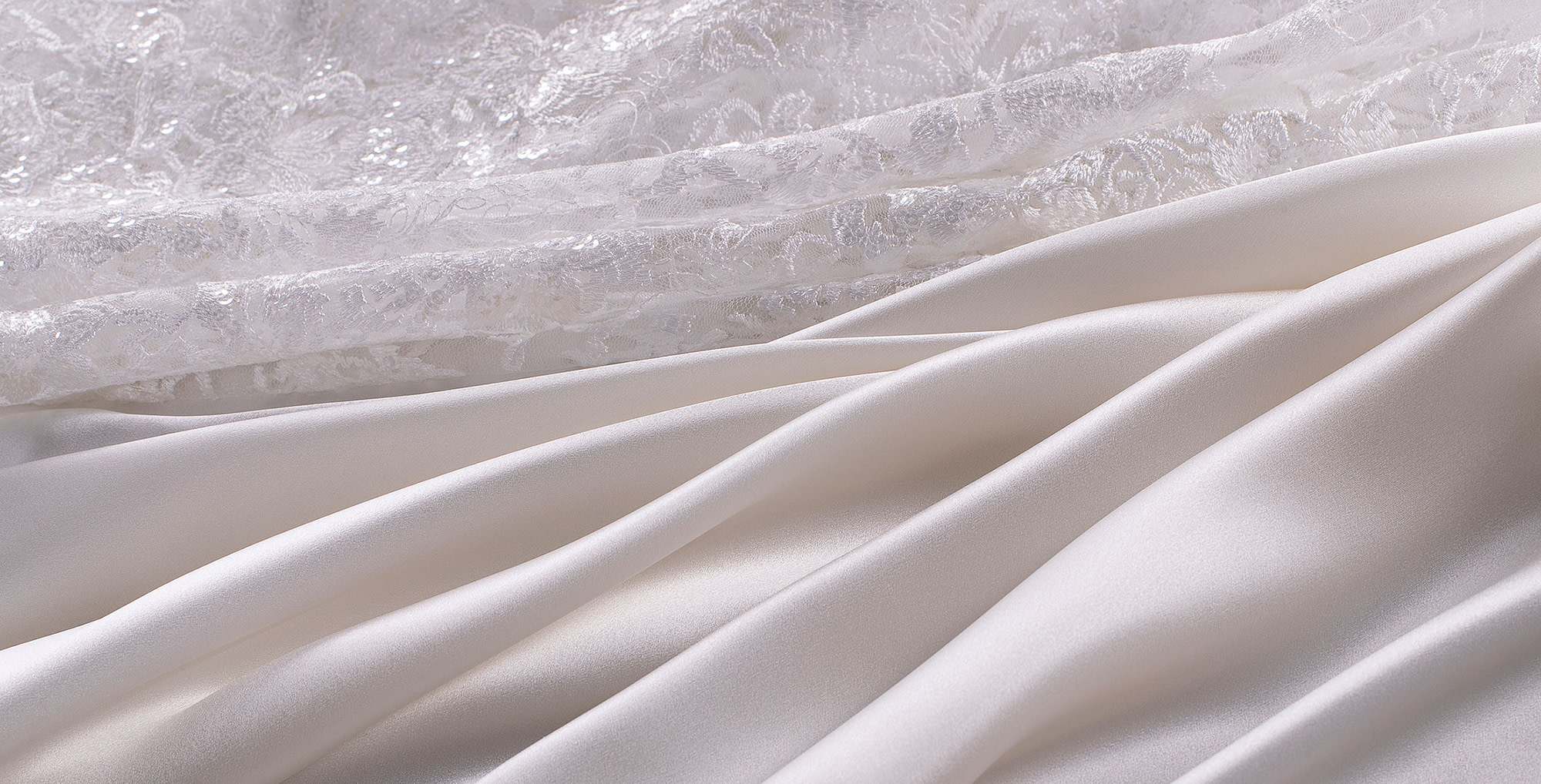 White fabrics
Shop online by the metre our top quality white fabrics for apparel, fashion and bridal dress.
new tess offers a wide selection of white fabrics in silk, cotton, linen, wool, viscose and polyester, ranging from optical white to ivory, milk and other off-white hues.
Read more
The colour white includes all the colours of the light spectrum.
It evokes purity and spirituality. It is a symbol of Paradise and Eternity. Precisely for this reason, in Western culture it is often used in religious ceremonies, and is the classic color of wedding dresses.
White is also a symbol of peace and hope.
It is beautiful in total look, as well as combined with any other colour, often inserted to give "breath" and "opening" to the design.
Not sure about which shade of white best fits you? Order our free sample sets (available only for plain fabrics in continuous supply).
new

75% VI, 25% PA
130 cm
301 g

/ m