Fabrics for Dress
View fabrics
Shop online our large selection of fine dress fabrics, perfect for creating stunning garments that turn heads.
Read more
Looking for the perfect fabric to make a unique and personalized dress? Look no further, as we have just what you need! When it comes to fashion, the right fabric can transform a design from ordinary to extraordinary. At new tess, we're passionate about providing top-quality dress fabrics that inspire creativity and elevate style.
From exquisite silks to fresh and lightweight cottons and linens, our collection showcases a range of options that will inspire your creativity and bring your dress designs to life.
Experience the luxurious feel and impeccable drape of our fabrics, designed to enhance the natural beauty of the wearer. Whether you envision a flowing gown or a tailored cocktail dress, our fabrics will lend an air of elegance to your creations.
When you choose our fabrics for your dress, you can be assured that you are working with top quality materials. Our fabric collection includes a multitude of patterns, colors and textures that allow you to be as creative as you want. Whether you prefer delicate floral prints, bold geometric patterns or classic solids, we have the fabric to match your vision.
---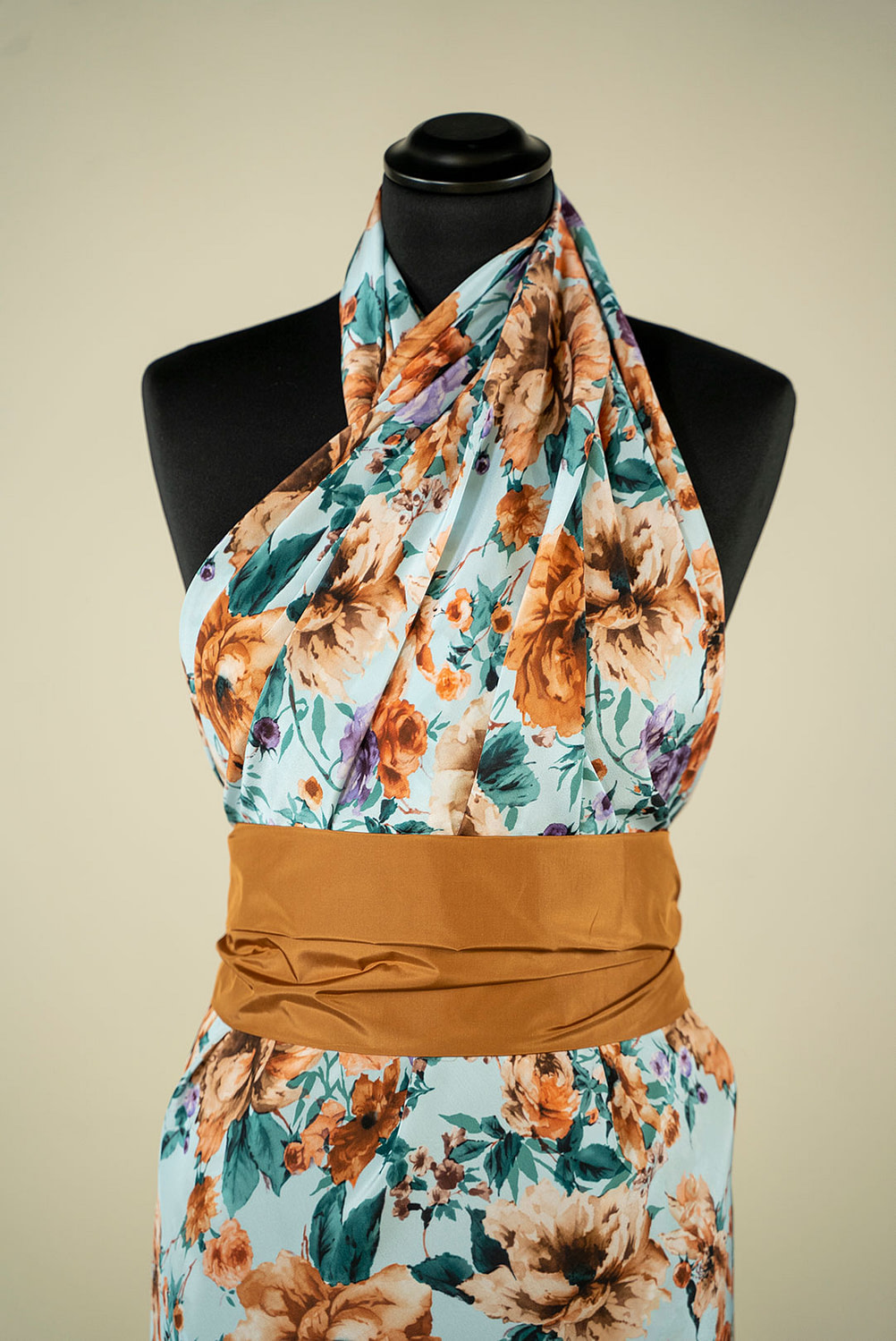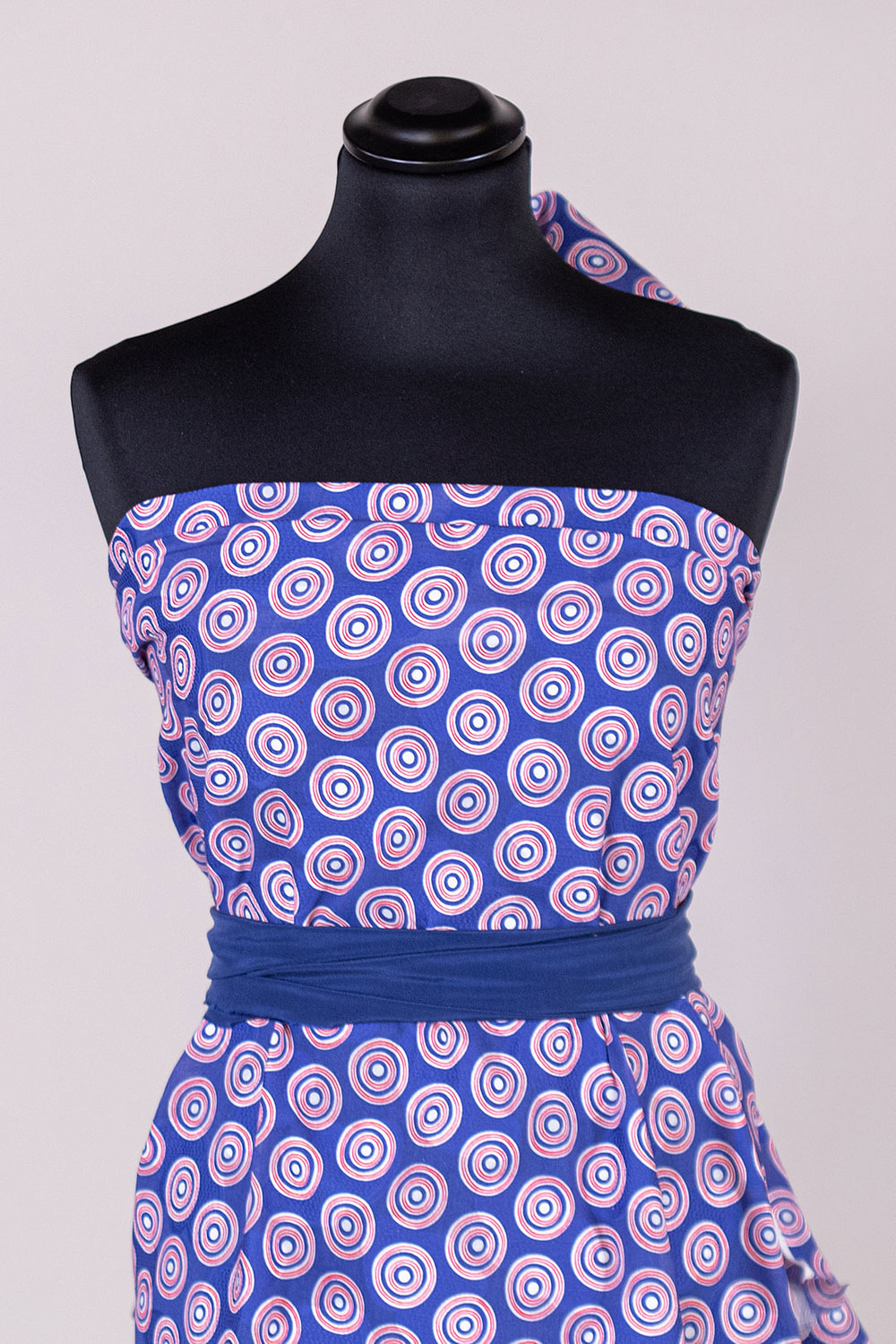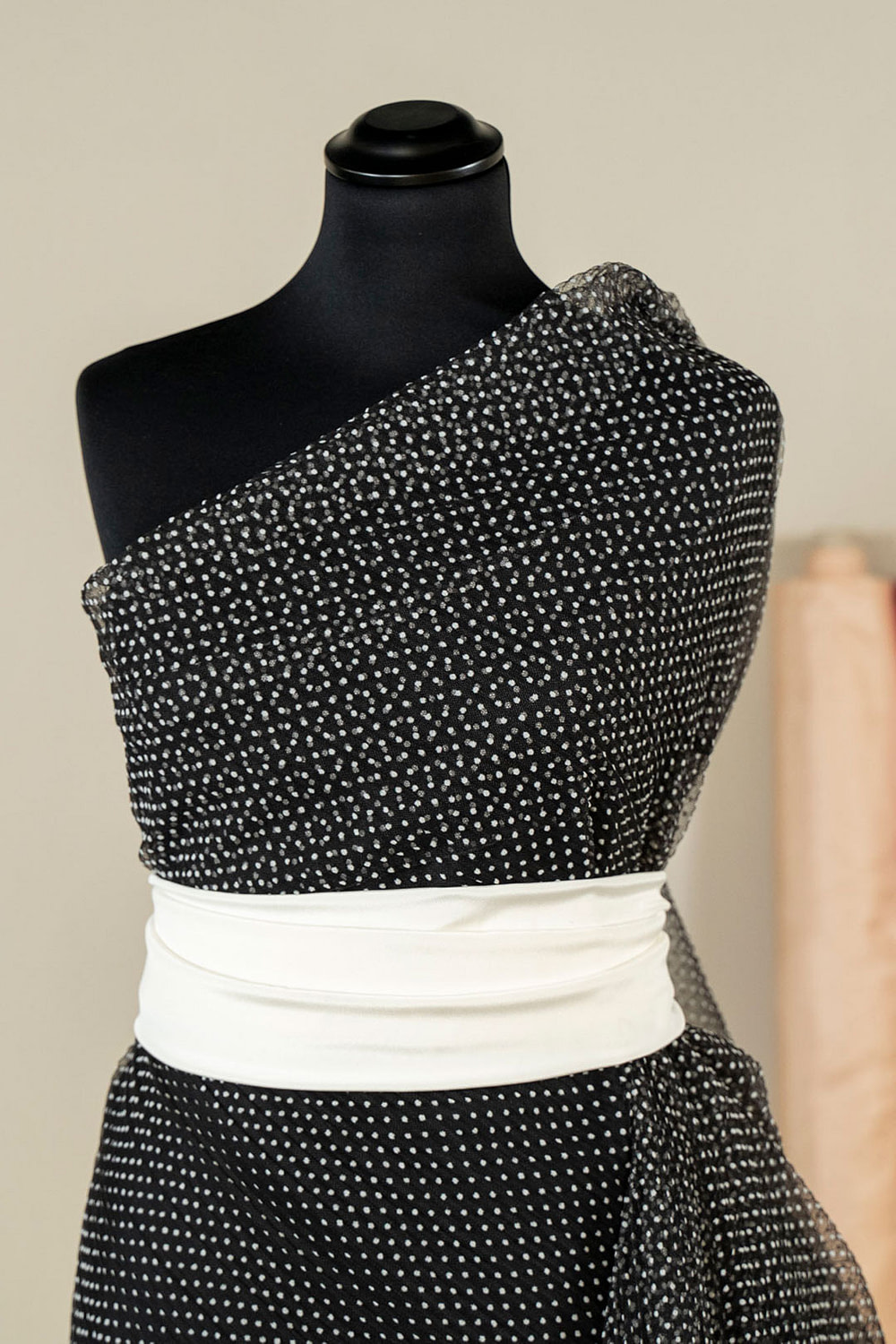 ---
Choosing the right fabric for your dress
Choosing the right fabric for your dress is a crucial step in bringing your design vision to life. The fabric you select can greatly impact the overall look, feel, and comfort of your dress.
The versatility of our fabrics allows you to explore different cuts and silhouettes for your dress. From the flowing drape of silk crepe de chine to the structured pleats of taffeta to the airy lightness of chiffon, you can bring your ideas to life and create a dress that will make you look your best for every occasion.
Here are some suggestions to help you choose the right fabric for your project:
Silk: silk is a classic and luxurious choice for dresses. It is appreciated for its softness, natural sheen and fluidity. Ideal for formal and elegant outfits, silk adds a touch of sophistication to any design.
Wool: comfortable and resistant, wool makes any dress truly refined. It offers excellent body temperature regulation and is prized for its softness and comfort. Wool can be used to create elegant and formal dresses, as well as casual dresses for an extra touch of warmth.
Cotton: practical and pleasant to the touch cotton is ideal for spring/summer when a woman loves to wear fresh clothes, without sacrificing elegance.
Linen: linen is a naturally light and comfortable fabric, ideal for skin contact and with excellent damp absorption capacity. It is an antistatic and hypoallergenic fiber perfect to give freshness and elegance to your dresses.
Viscose: viscose, also known as rayon, is a versatile fabric that has gained popularity in the fashion industry for its softness, comfort, and drape. Made from natural cellulose fibers, viscose offers a desirable combination of affordability and luxurious appeal, making it a popular choice for dressmaking. The fabric has a natural fluidity and a graceful hang, lending an elegant and flattering look to dresses. Whether you're aiming for a flowy maxi dress or a fitted cocktail dress, viscose fabric drapes beautifully, accentuating the body's contours in a sophisticated manner.
Polyester: polyester is a synthetic fabric that is durable, wrinkle-resistant, and easy to care for. It can mimic the appearance of natural fabrics and is often used for affordable and versatile dresses.
Velvet: velvet is a luxurious fabric known for its softness, rich texture, and opulent appearance. With its dense pile, velvet has a plush feel that instantly elevates any dress design. The fabric's lustrous sheen adds a touch of glamour, making it a popular choice for formal occasions and winter dresses. One of the standout characteristics of velvet is its excellent draping ability. It gracefully follows the body's contours, enhancing the silhouette and creating a flattering and elegant look. Whether you opt for a figure-hugging velvet dress or a flowing A-line design, the fabric lends a sense of sophistication and allure.
Bouclé: bouclé is a distinctive textured fabric characterized by its looped or curled yarns. It creates a unique and eye-catching look that adds depth and dimension to dress designs. The texture of bouclé brings a playful and contemporary element to dresses. It can be used to create statement pieces or to add intriguing accents and details. Bouclé fabrics are particularly popular for creating chic day dresses, jackets, or skirts, adding a touch of texture and visual interest to casual or formal attire.
To touch our fabrics and see the different colours, you can order our
Sample Sets
(only available for plain fabrics in continuous stock).
new