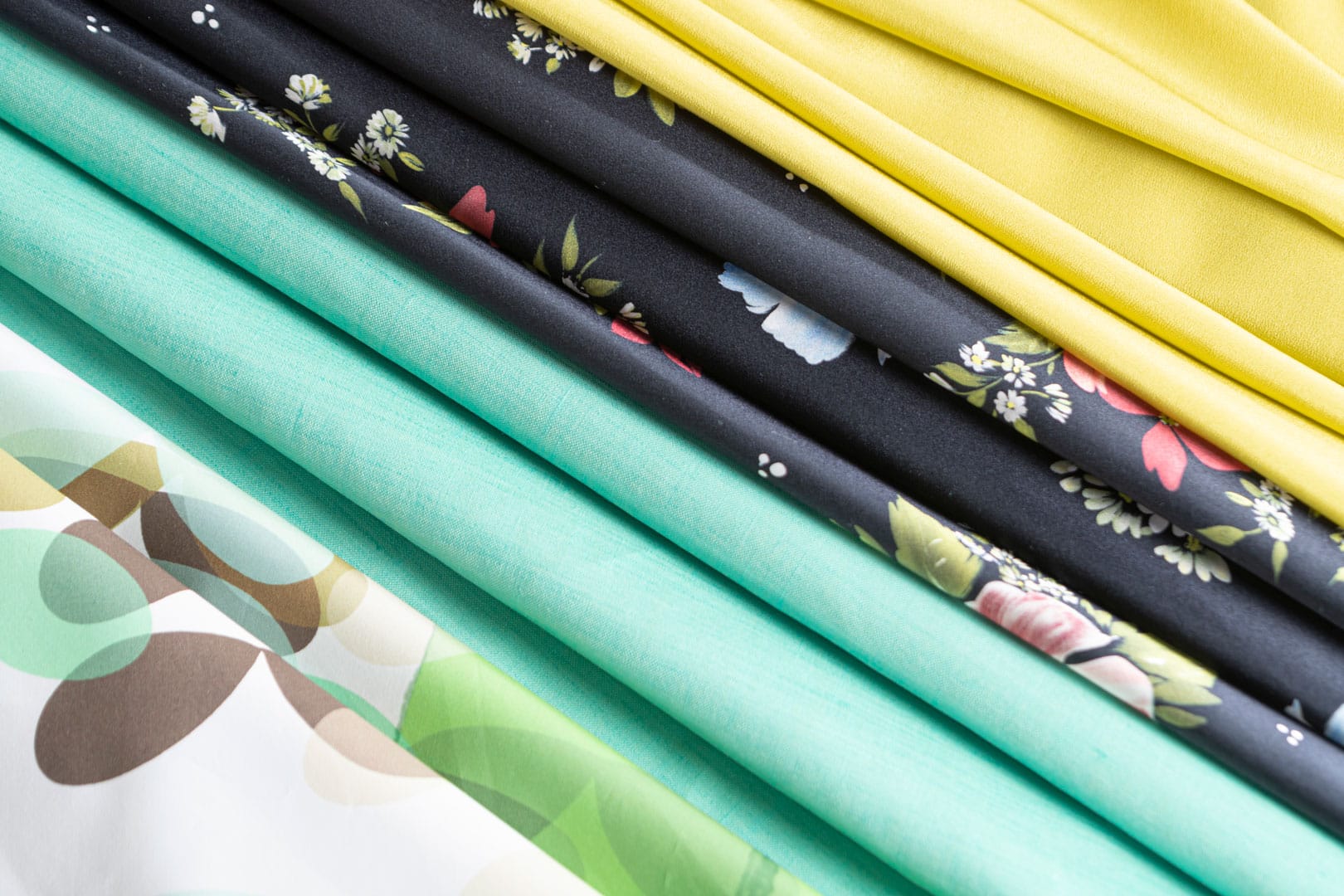 Fabrics for

Dress

Shop online our large selection of Italian dress fabric.

From casual dresses to more formal dresses, from summer to winter dresses, we've got the perfect fabric for you.

Our apparel, fashion and dressmaking fabrics in beautiful solid colours are always available in stock. We also offer a seasonal selection of gorgeous jacquards and prints, bouclé and tweed, velvets, tartan, laces and embroidery.

Choose the quality of fabric, type of fabric, material, colour and pattern best suited to make the dress of your dreams.

Silk fabrics: sophisticated, enveloping, fluid, silk is a very chic dress fabric, capable of giving a feeling of true well-being.

Wool fabrics: comfortable and resistant wool makes any dress really refined.

Cotton fabrics: practical and pleasant to the touch cotton is ideal for spring/summer when a woman loves to wear fresh clothes, without sacrificing elegance.

Linen fabrics: linen is a comfortable fabric, ideal for skin contact and with excellent damp absorption capacity. It is an antistatic and hypoallergenic fiber perfect to give freshness and elegance to your dresses.

Microfiber fabrics: microfiber is the right choice for those who love the "practical chic" dress.
It is a special fabric that combines the very classic and chic look of the weave with the practicality of the fabric.

To see in-person the colors and texture of our cottons you can order our free sample sets (available only for plain fabrics in continuous supply).