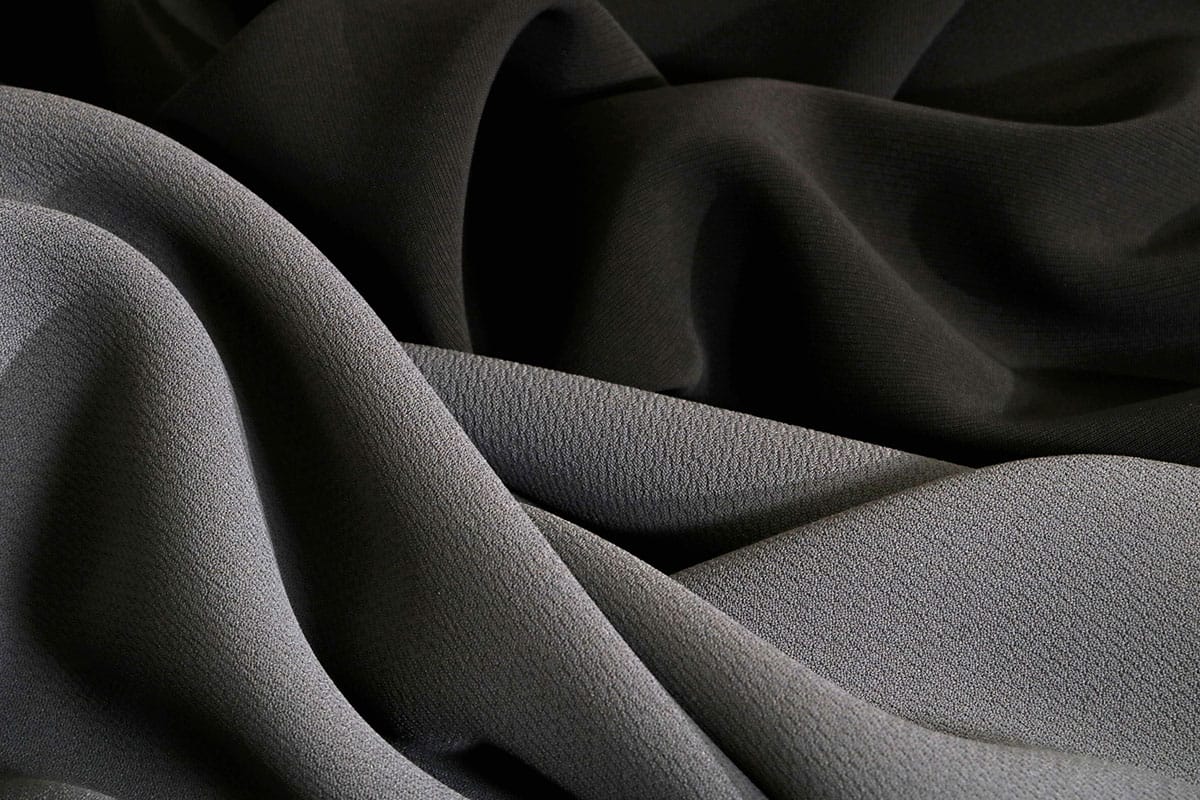 Polyester & Synthetic fabrics
Shop online by the metre our apparel and fashion polyester fabrics and laces.
Polyester is a synthetic fiber obtained industrially from ethylene, a petroleum derivative.
It is a very light fiber with remarkable resistance to wrinkling and wear, it is water-repellent, thermoplastic, thermo-insulating and with a low moisture absorption capacity.
Read more
Searching for the perfect polyester fabrics and laces?
In our online shop you can find a wide choice of polyester lace and embroidery, suitable for making evening dresses, bridal or formal wear, and four types of plain polyester microfibre fabrics, perfect for making dresses, skirts, trousers, jackets and light coats with an elegant, casual or sporty cut.
Polyester microfiber
Polyester microfiber is an ultra fine synthetic fiber, comfortable and functional, perfect for dressmaking. Water washable, fast drying, polyester microfiber fabric will not fade or shrink. It is a soft, smooth, almost velvety fabric.
You can find more information on microfiber fabric in our Textile Glossary.
At our online store, you can buy the following microfiber fabrics: Crêpe Microfiber | Heavy Microfiber | Lightweight Microfiber | Smooth Microfiber.
To see in-person the colors and texture of our microfiber fabrics you can order our free sample sets (available only for plain fabrics in continuous supply).