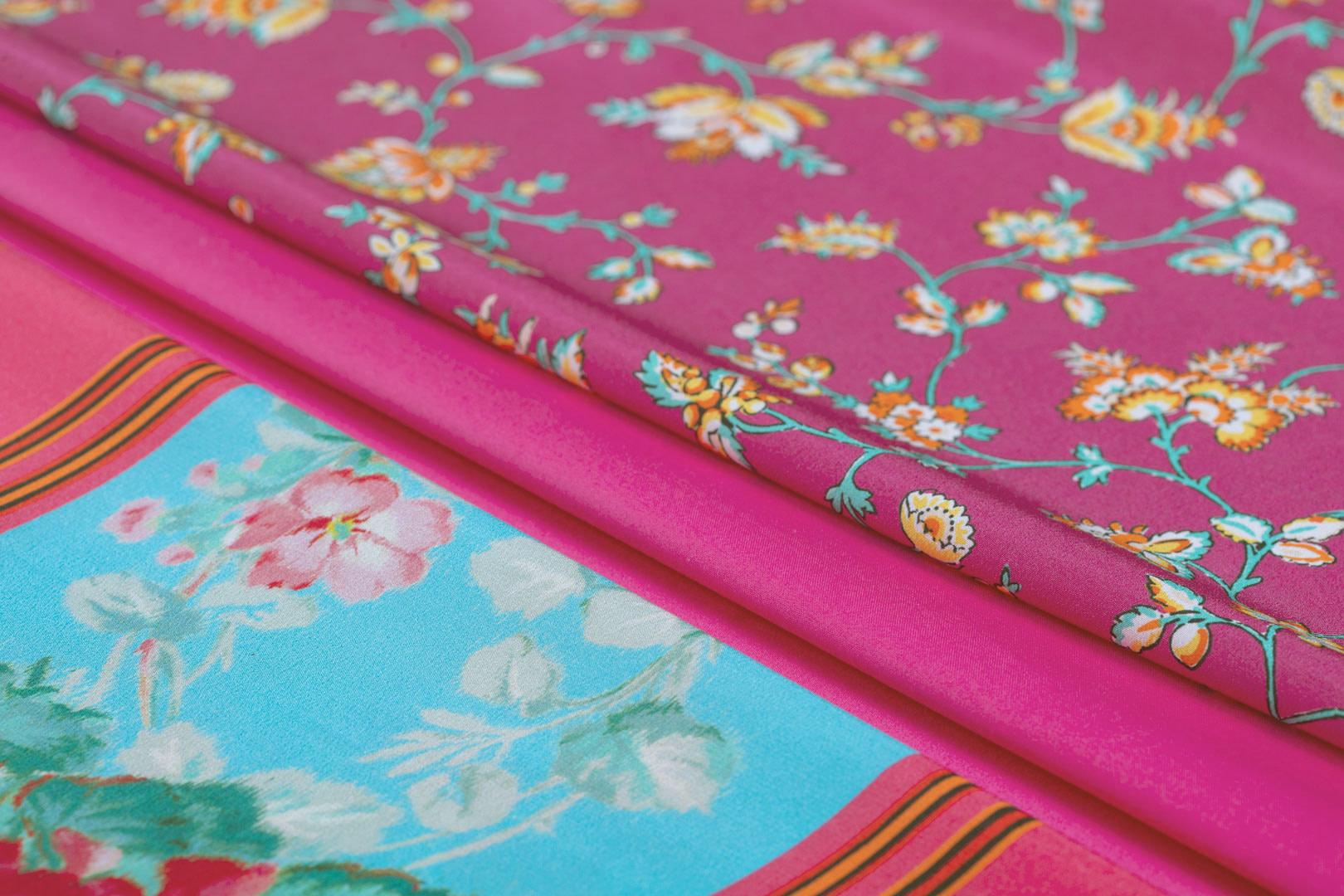 Fuchsia fabrics for clothing
Shop online by the metre our premium quality fuchsia fabrics for apparel and fashion.
new tess offers a wide selection of fuchsia fabrics in silk, cotton, linen, wool, viscose and polyester.
Read more
Fuchsia takes its name from the flower of the Fuchsia plant.
It is the colour that combines contrasts: passion and coldness, extroversion and introversion, sweetness and aggressiveness.
A harmonious and satisfying fusion, now conflictual and lacerating; but always constructive and full of substantial optimism combined with a touch of refined sensuality.
Among the shades of fuchsia, it is worth mentioning the Fuchsia Pink, the symbol colour of the famous Italian designer and dressmaker Elsa Schiapparelli, and the Hollywood Fuchsia, also called Hollywood Cherry, very used in the world of fashion and shows.
To reduce the bright tone and not to risk too much with the look, the advice is to wear only one fuchsia garment and match it with other pieces in neutral colours, such as black, beige, white. An idea to wear fuchsia in a trendy way is to match it with denim. A really hot colour combo is fuchsia and red.
new tess offers a wide selection of fucsia fabrics in silk, cotton, linen, wool and polyester.
Not sure about which shade of fucsia best fits you? Order our free sample sets (available only for plain fabrics in continuous supply)..
44% SE, 24% AC, 16% PA, 16% PL
132 cm
83 g

/ m