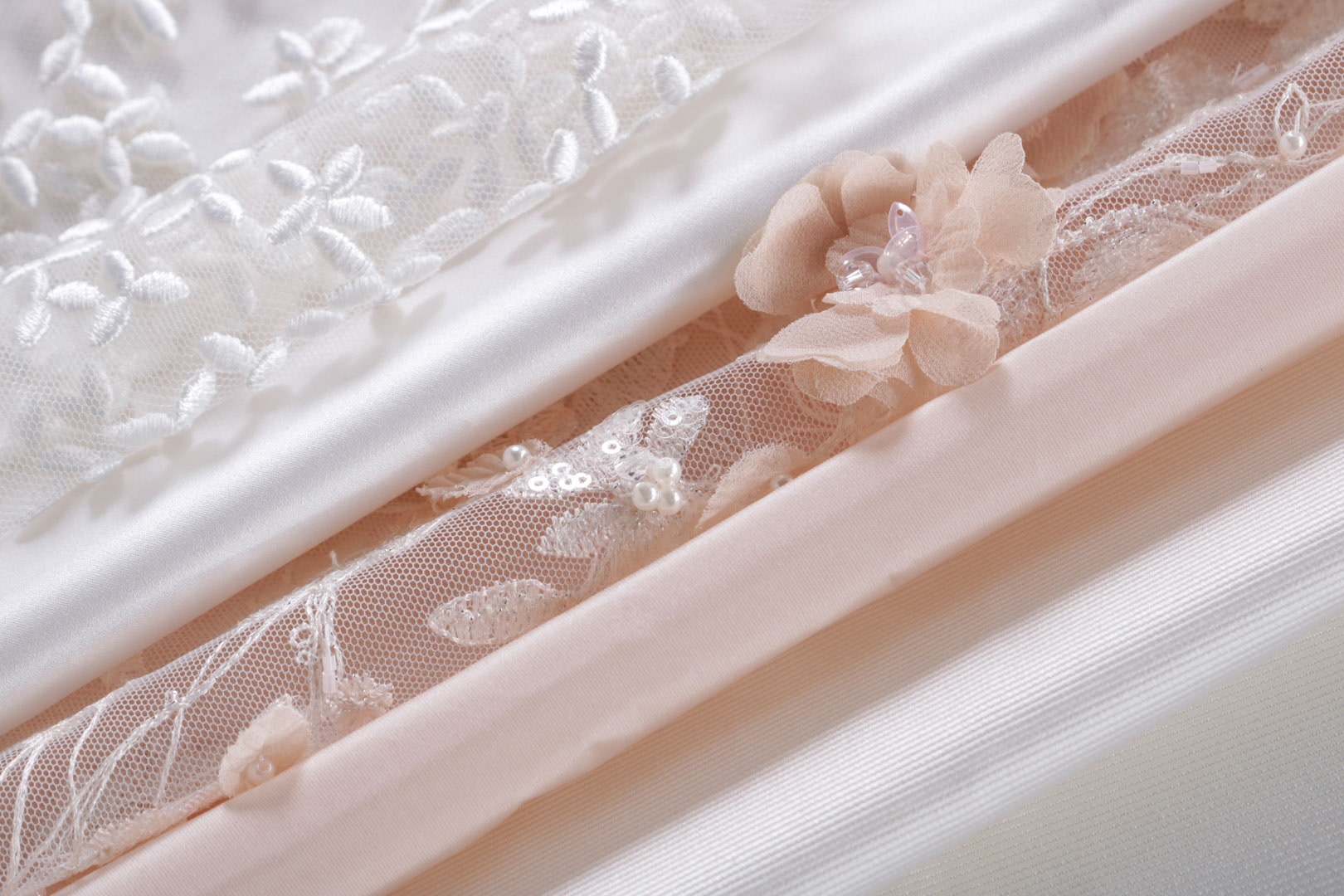 Fabrics for Wedding dress
Shop online our wide selection of luxury silk bridal fabrics, plain or featuring trendy floral prints and romantic bridal lace and embroidered tulle.
Whether your bridal gown is modern or traditional, we offer top quality silk wedding dress fabrics in different shades of white and pastel colours and beautiful bridal laces, sold online by the metre.
The fabric is a key element in the choice of a wedding dress. A high quality fabric can make even the simplest bridal dress fabulous.
---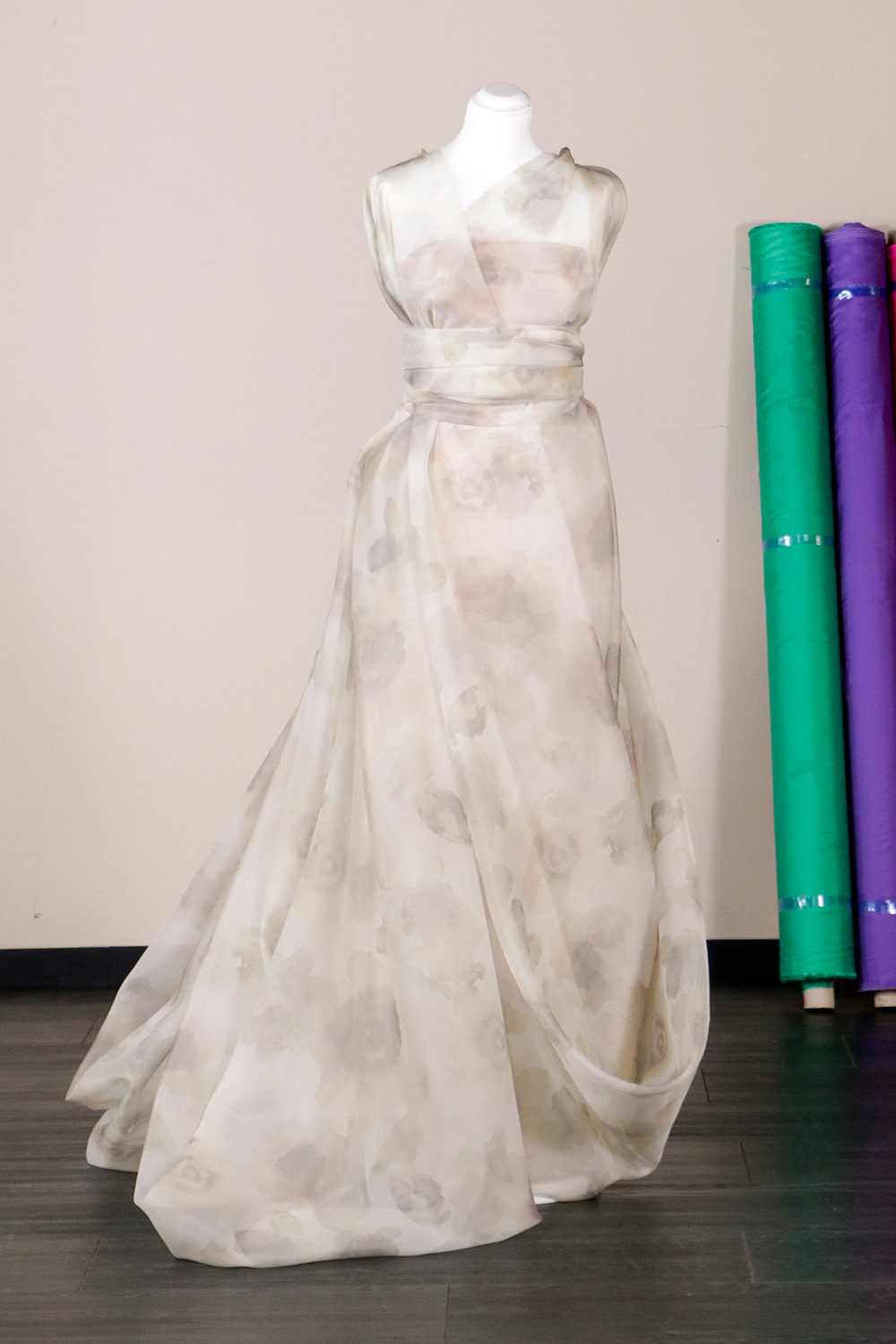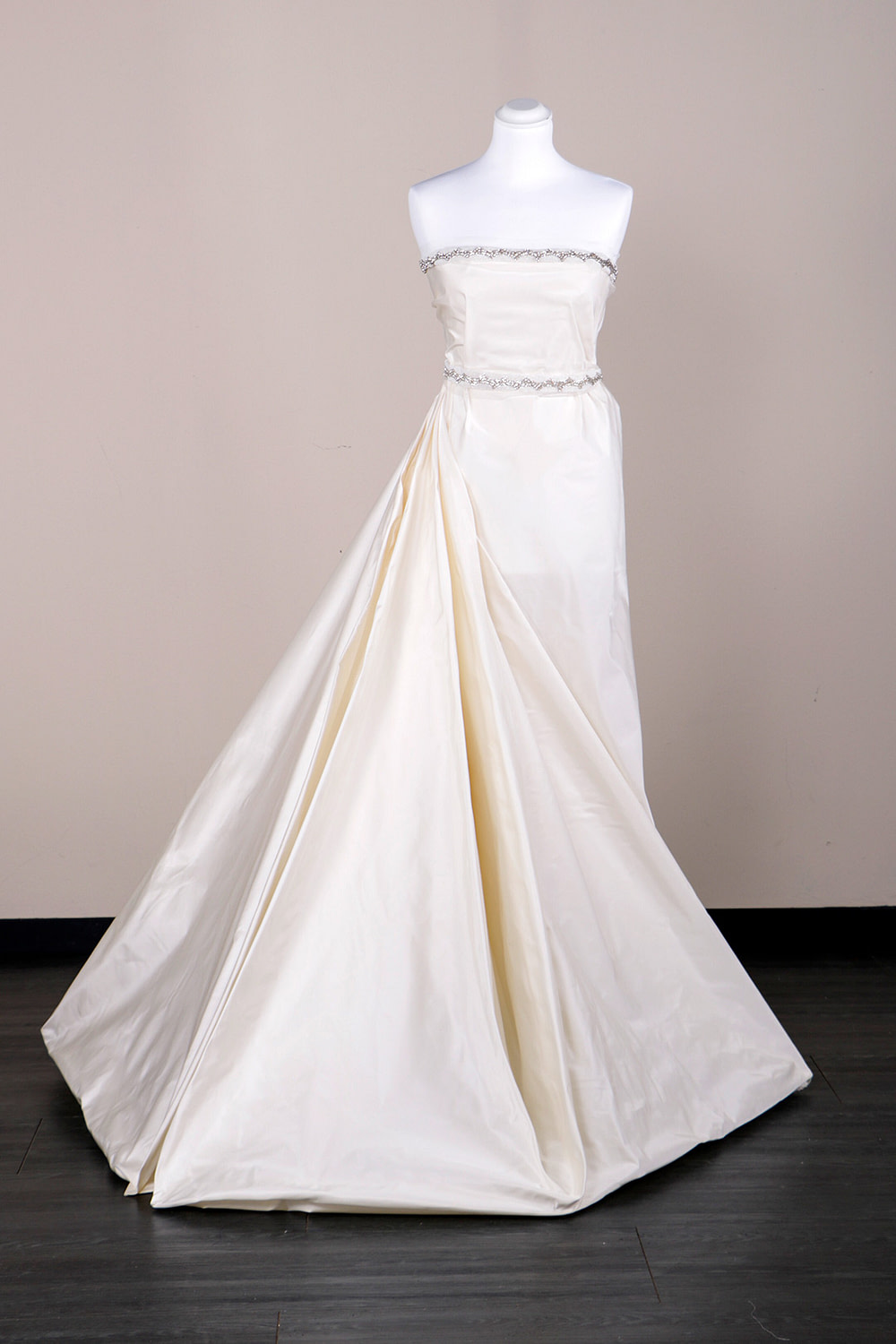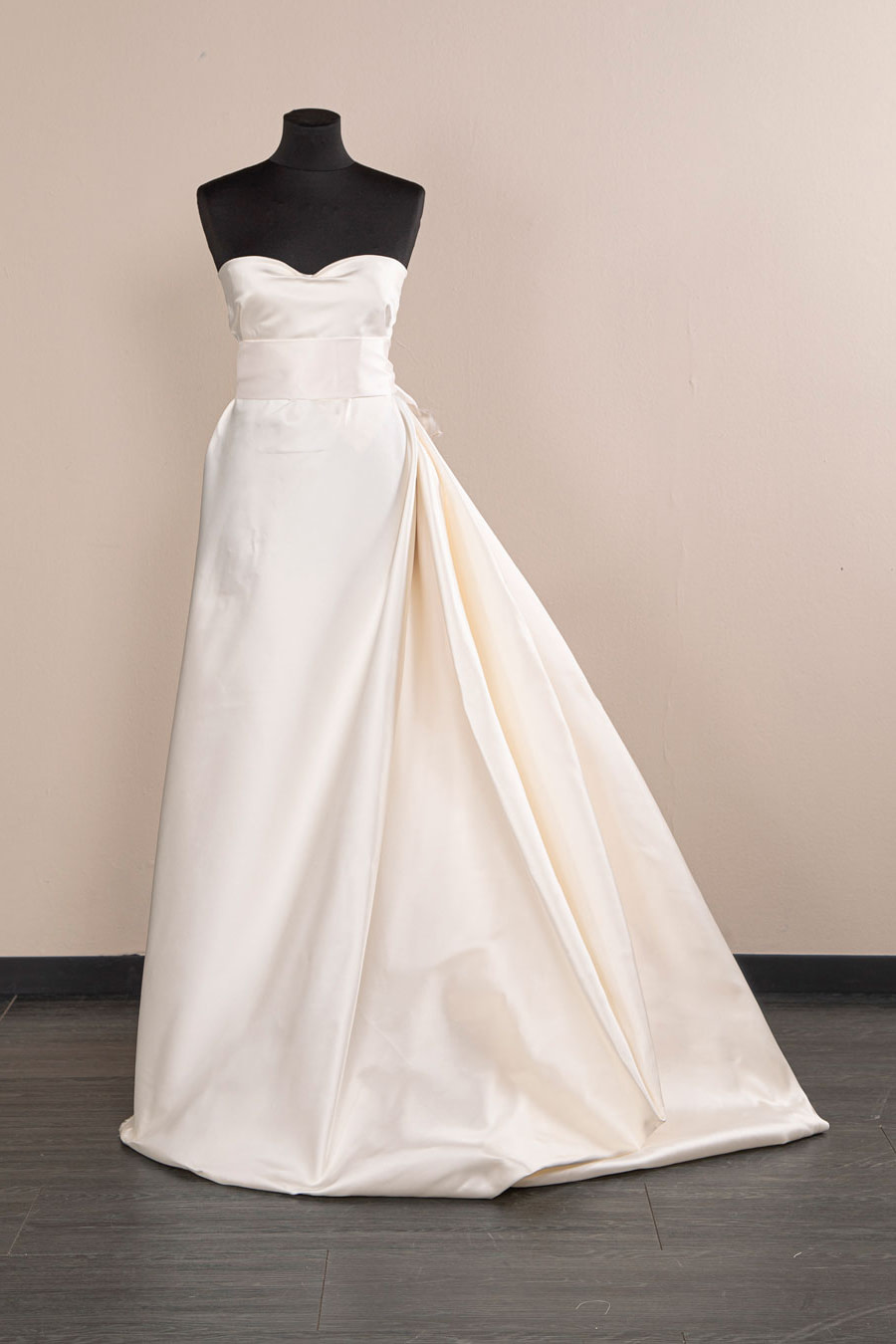 ---
Bridal Silk Fabrics
Indulge in the luxurious allure of silk on your special day. Our bridal silk fabrics are crafted from the finest silk fibers, renowned for their unmatched elegance and sophistication. The touch of silk against your skin is pure bliss, as its natural softness and smoothness create a truly magical experience.
With its fluid drape and graceful movement, silk enhances the silhouette of your wedding dress. Whether you envision a flowing A-line gown, a sleek mermaid silhouette, or a dreamy ball gown, our bridal silk fabrics lend themselves perfectly to any style. The fabric gracefully glides over your body, accentuating your curves and radiating an air of timeless elegance.
Our collection of bridal silk fabrics includes a variety of options, from luxurious silk satin for a lustrous finish to silk chiffon and organza for an ethereal and romantic appeal and to silk taffeta or mikado for structured and sculptural designs that make a bold statement.
Each fabric has its own unique characteristics, so be sure to choose the most appropriate for your wedding dress. Read our guide to silk wedding dress fabrics.
Not sure about which colour or fabric best fits your project? Order our free sample sets (available only for plain silks).
Bridal Lace and Embroidered Tulle
Nothing captures the essence of romance and femininity quite like bridal lace. Our exquisite collection of bridal lace is designed to add intricate beauty and delicate detailing to your wedding dress.
Bridal lace allows you to incorporate texture and dimension into your dress. Whether you desire subtle lace accents on sleeves, a stunning lace overlay, or an intricate lace back, our selection offers a range of options to suit your personal style. The sheer elegance of lace elevates your wedding dress to a level of enchantment, creating a look that will leave an everlasting impression.
Pairing our bridal silk fabrics with our bridal lace creates a harmonious combination that is simply captivating. The softness and fluidity of silk beautifully complement the delicate and intricate nature of lace, resulting in a dress that exudes romance, grace, and sophistication.