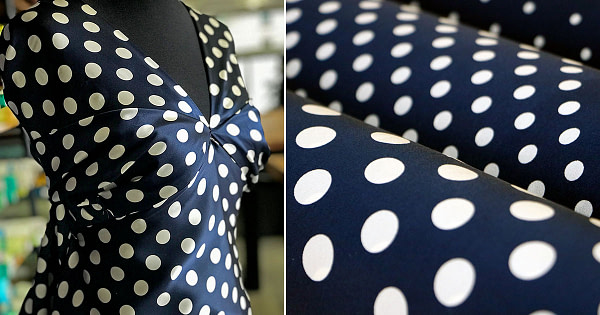 Fabrics for Blouses and Tops
Buy online our top quality fabrics for shirt.
new tess offers a wide selection of the highest-quality luxury apparel, fashion and evening wear fabrics in beautiful colours for shirt.
Read more
Register to view prices, place an order or request free samples
Login / Register
new
In this section you can find our top quality women's dress shirts and blouses fabric in silk, linen and stretch silk, all made in Italy and sold online by the metre.
Solid color fabrics are perfect for creating elegant and minimalist shirts, while printed fabrics offer endless possibilities for creating original and trendy shirts and blouses. Jacquard fabrics feature complex and refined designs that add a touch of elegance and sophistication to shirts. Velvet fabrics are ideal for evening shirts and blouses, while lace and embroidered fabrics are perfect for creating romantic and feminine garments.
Our fabrics are suitable for creating elegant, comfortable, casual, work, evening, and ceremonial shirts and blouses. Choose the fabric that best suits the style of the shirt or blouse you want to create and let your creativity run wild.