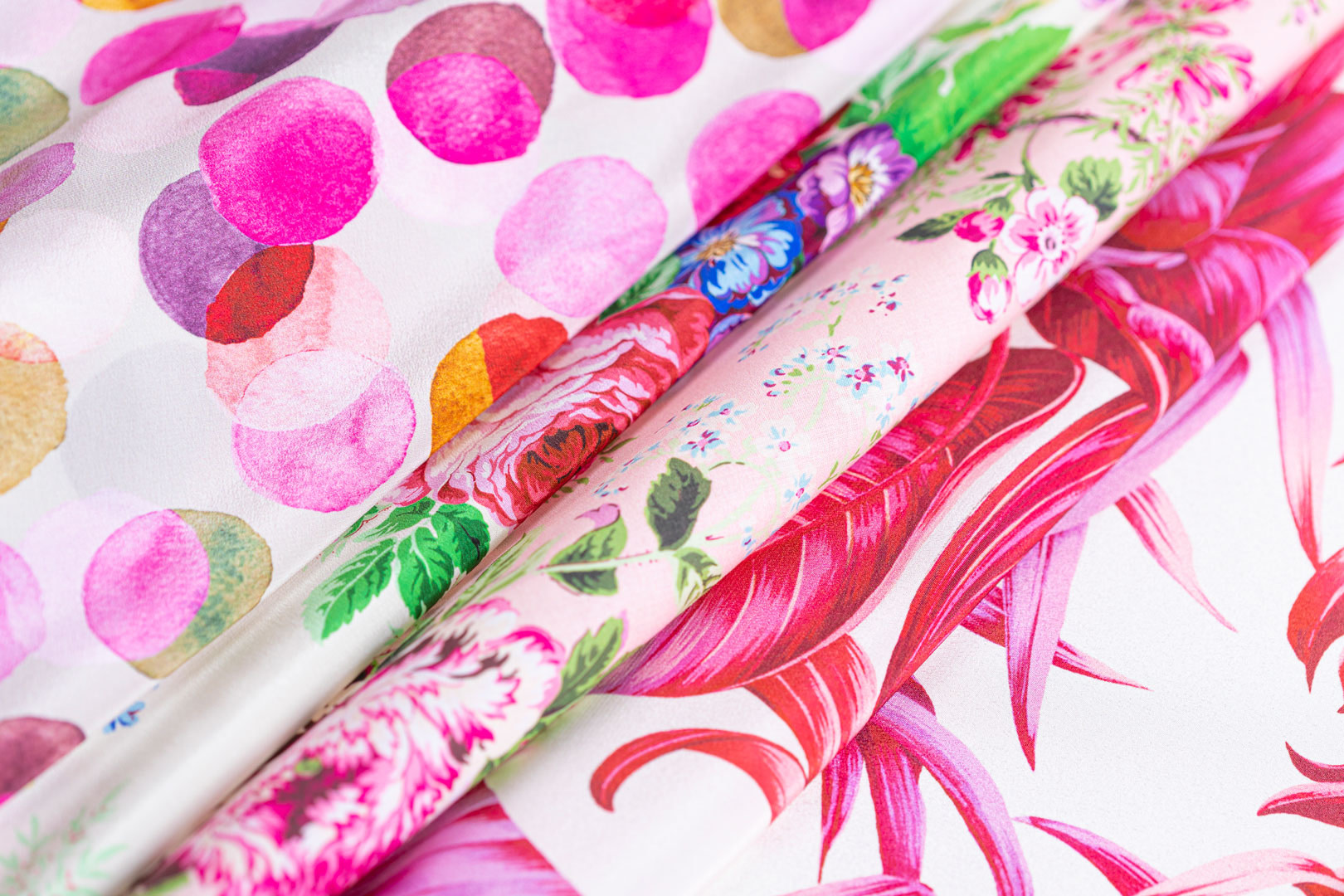 Print
View fabrics
Discover our selection of exclusive printed fabrics: from beautiful floral prints to modern geometric patterns, stripes and polka dot, you will find the colors and styles to inspire you.
Read more
Our collection of print fabrics offers an impressive array of patterns, from timeless classics to contemporary designs.
Patterns range from florals and paisleys to geometric shapes, animal prints, and abstract motifs.
These captivating prints adorn a variety of materials, including silk, cotton, linen, wool, viscose, and polyester.
Each material brings its own distinct qualities, influencing the drape, texture, and overall feel of the finished garment.
Print fabrics are versatile, suitable for a wide range of fashion pieces.
With our printed textiles you can create stunning dresses, blouses, skirts, suits, and even accessories.
Printed fabrics allow you to express your unique style and personality. Whether you prefer bold, eye-catching designs or subtle, understated elegance, there's a print for you.
Explore our collection and let your creativity soar as you embark on your next sartorial or fashion journey.
new