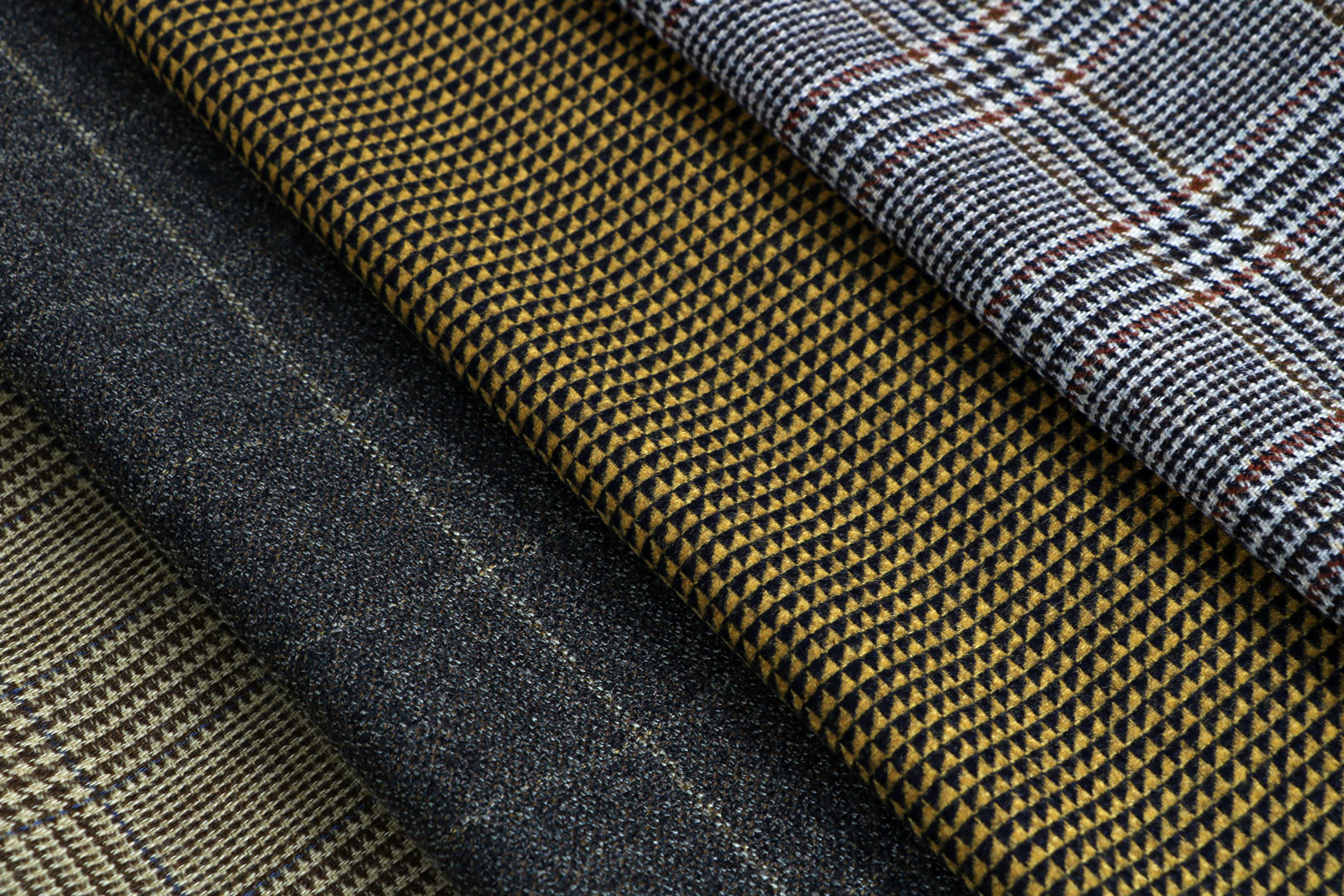 Suiting Fabrics
View fabrics
Explore our luxurious range of Suiting Fabrics, ideally designed to tailor professional wear, such as suits, jackets, and trousers.
Read more
Looking for high-quality suiting fabrics for your tailored jacket or trousers? You've come to the right place. new tess offers a wide selection of premium fabrics including drapery, scottish tartan, and plain weaves, available in various qualities such as flannel and the refined unisex Tasmania fabric, known for its lightweight, soft, wrinkle-resistant, and excellent insulating properties.
A well-tailored suit is the epitome of sartorial elegance, and behind every impeccable suit, there lies the choice of fabric.
Our collection of suiting fabrics also includes high-end materials such as cashmere, wool, cotton, and linen. Our cashmere fabrics are soft and comfortable, while wool and cotton guarantee durability and resistance to wear and tear. Linen fabrics are perfect for summer months thanks to their lightweight and breathable nature.
Whether you opt for the timeless elegance of wool, the breezy comfort of linen, or the luxuriousness of silk, your choice should reflect your personal style and the occasion at hand. With the right fabric and a skilled tailor, you'll be dressed to impress for any event.
Promo