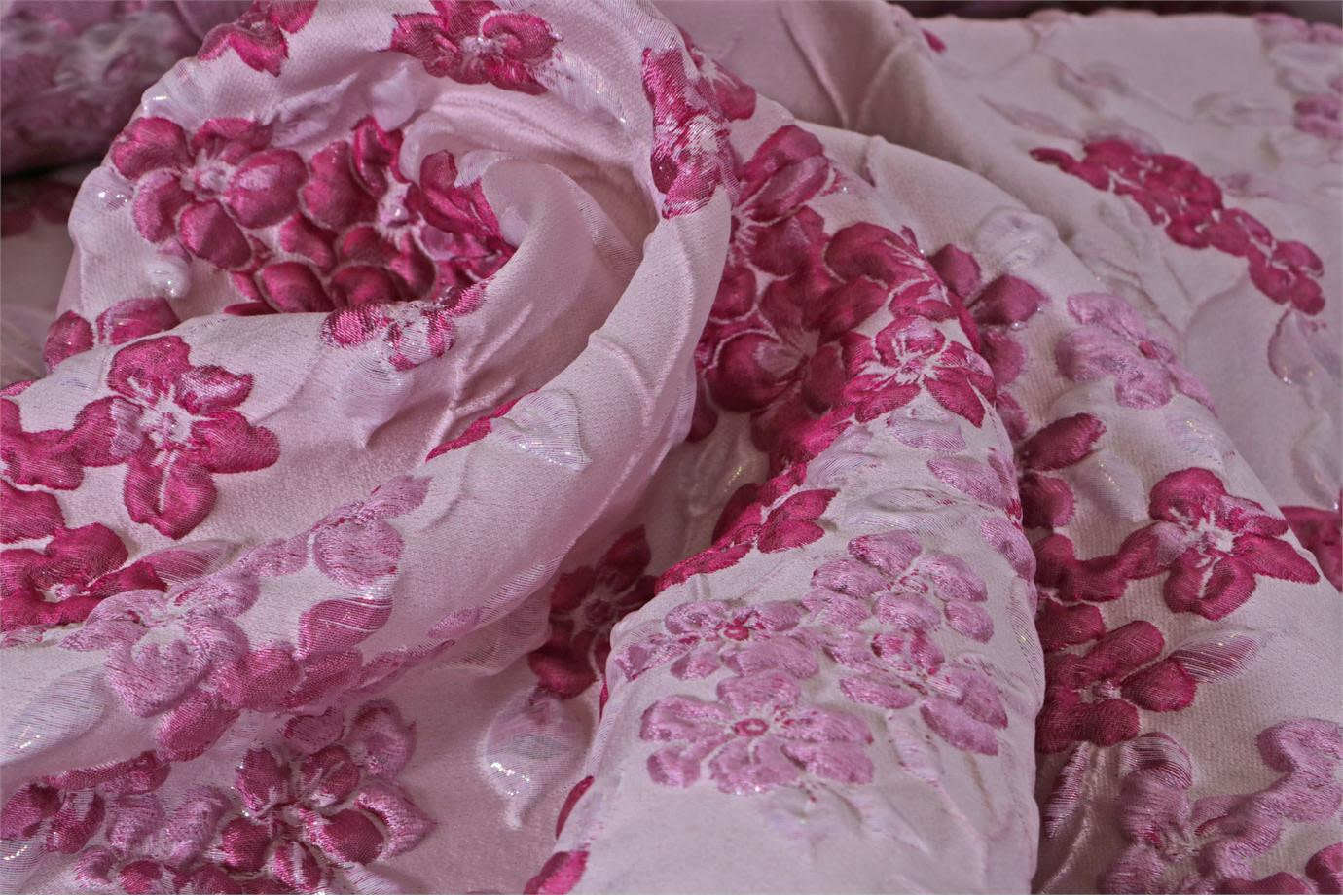 Jacquard
Shop online by the metre the highest quality Italian jacquard fabrics for dressmaking and fashion.
new tess offers a wide selection of elegant and versatile woven fabrics in different patterns and colours, to create unique garments: from day and evening dresses to jackets, trousers, and skirts, form light coats to special occasion dresses.
Jacquard, named after Joseph-Marie Jacquard, inventor of the Jacquard loom, is a specially woven fabric featuring an intricate pattern created using a Jacquard loom, rather than printed or embroidered on the surface.
It comes in a variety of weights and can be made from a variety of different fibers, from natural silk, wool or cotton, to man-made polyester polyester and acrylic.
Some of these fabrics feature a raised pattern, such as a matelassé or a brocade.
56% SE, 34% PL, 10% PM
131 cm
156 g

/ m