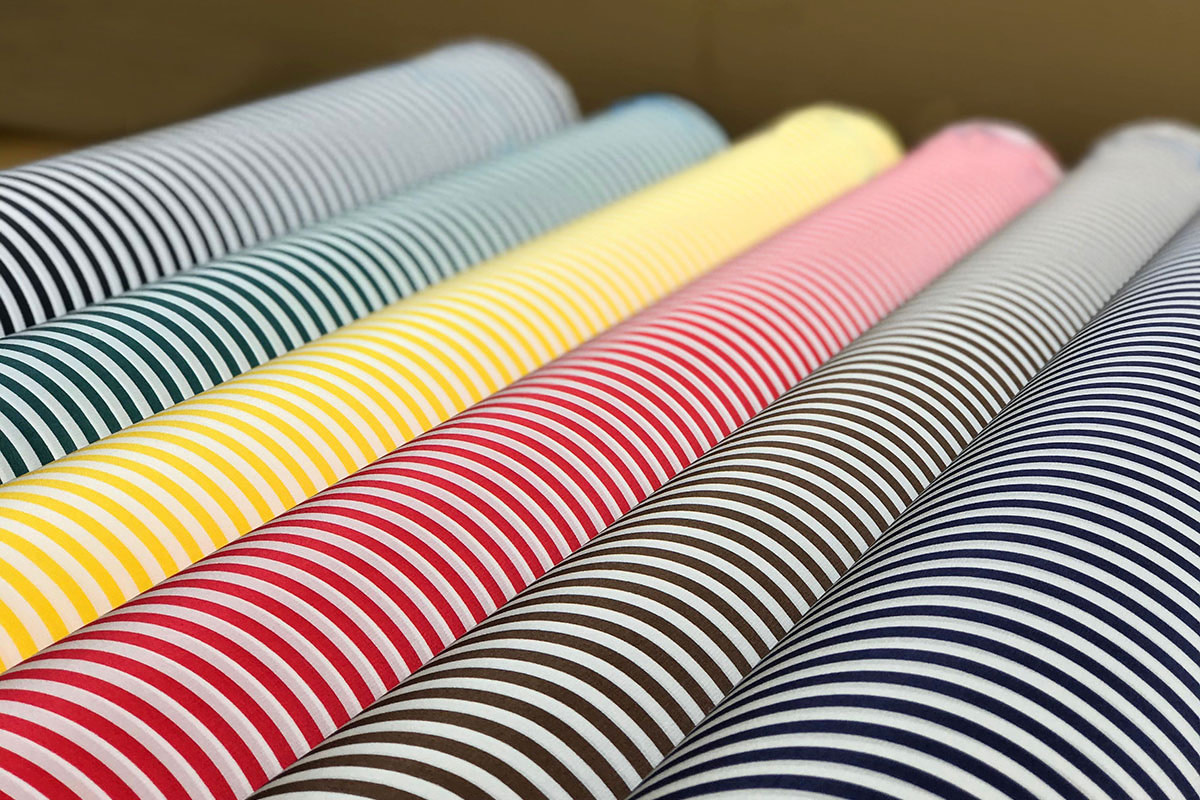 Striped fabrics
Buy online our top quality pure silk or silk blend striped fabrics for dressmaking.
Stripes are always in style, but in spring and summer they are everywhere. They're classic, practical, timeless, and almost universally flattering.
Read more
Stripes debuted as a fashion trend when Coco Chanel introduced a striped shirt to the Parisian fashion world in 1917 and black and white or or blue and white combinations have become a classic of French Riviera nautical style.
new tess offers two multi-colored, festive striped fabrics in silk blend and a crepe de chine silk fabric with optical stripes in the variants of black and white, white and blue, white and brown, white and red, white and yellow and white and green.
Our optical striped prints are easy to wear and versatile, suitable for any occasion, both formal and casual: perfect for work, absolutely chic for a cocktail.
You can use them to create mini and maxi dresses, blouses, jackets, dresses, wide trousers or skirts.
56% SE, 44% CO
89 cm
66 g

/ m