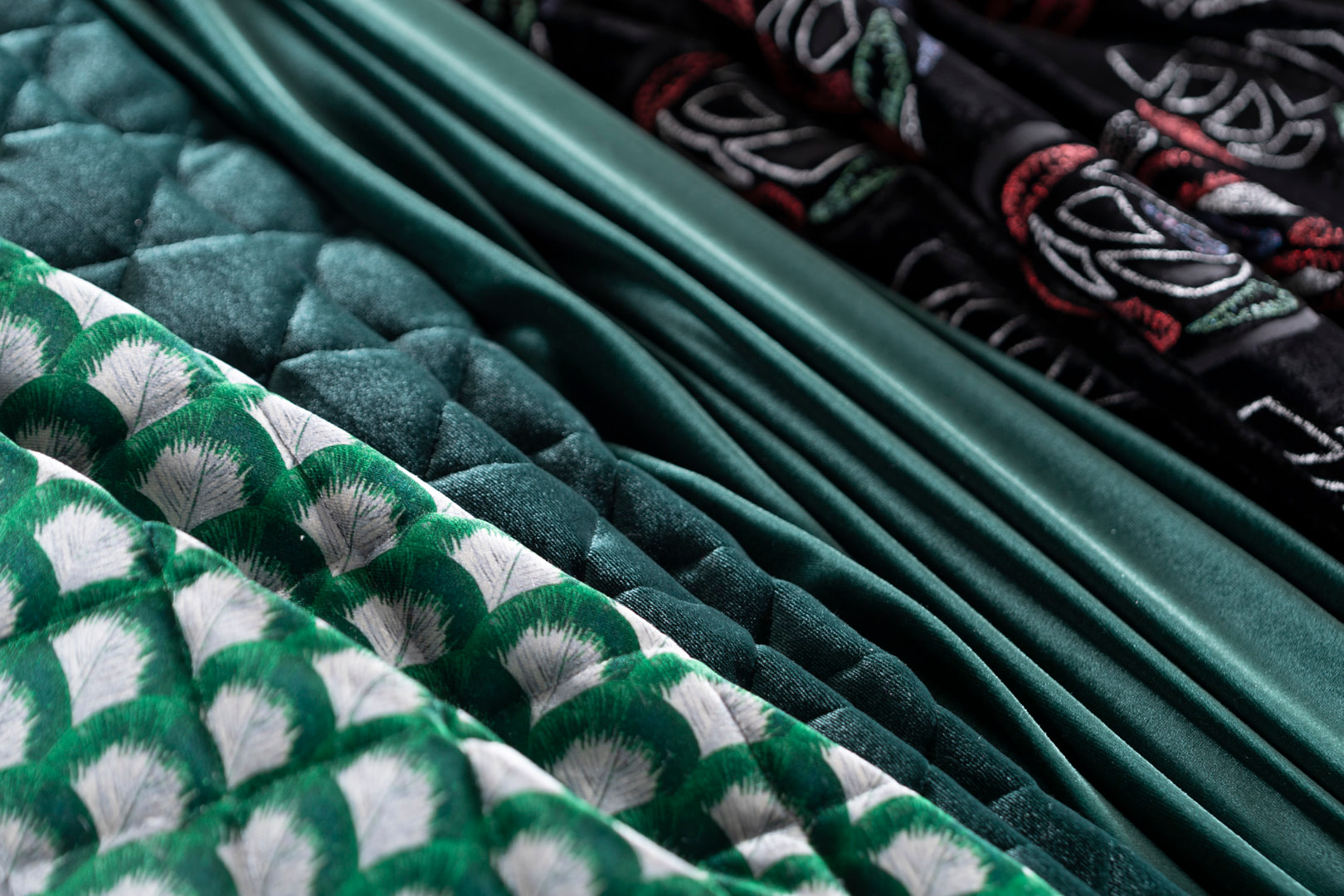 Velvet
Buy online our top quality silk and viscose velvet fabric for dressmaking.
Read more
Our apparel and fashion vintage looking velvet is elegant, lightweight and soft, with a beautiful drape and a smooth and luxurious hand-feel.
Ideal for fluid designs such as loose trousers, flared skirts, shirts and lined dresses.
Our silk and viscose velvet is available in beautiful gem colours, sold online by the metre.