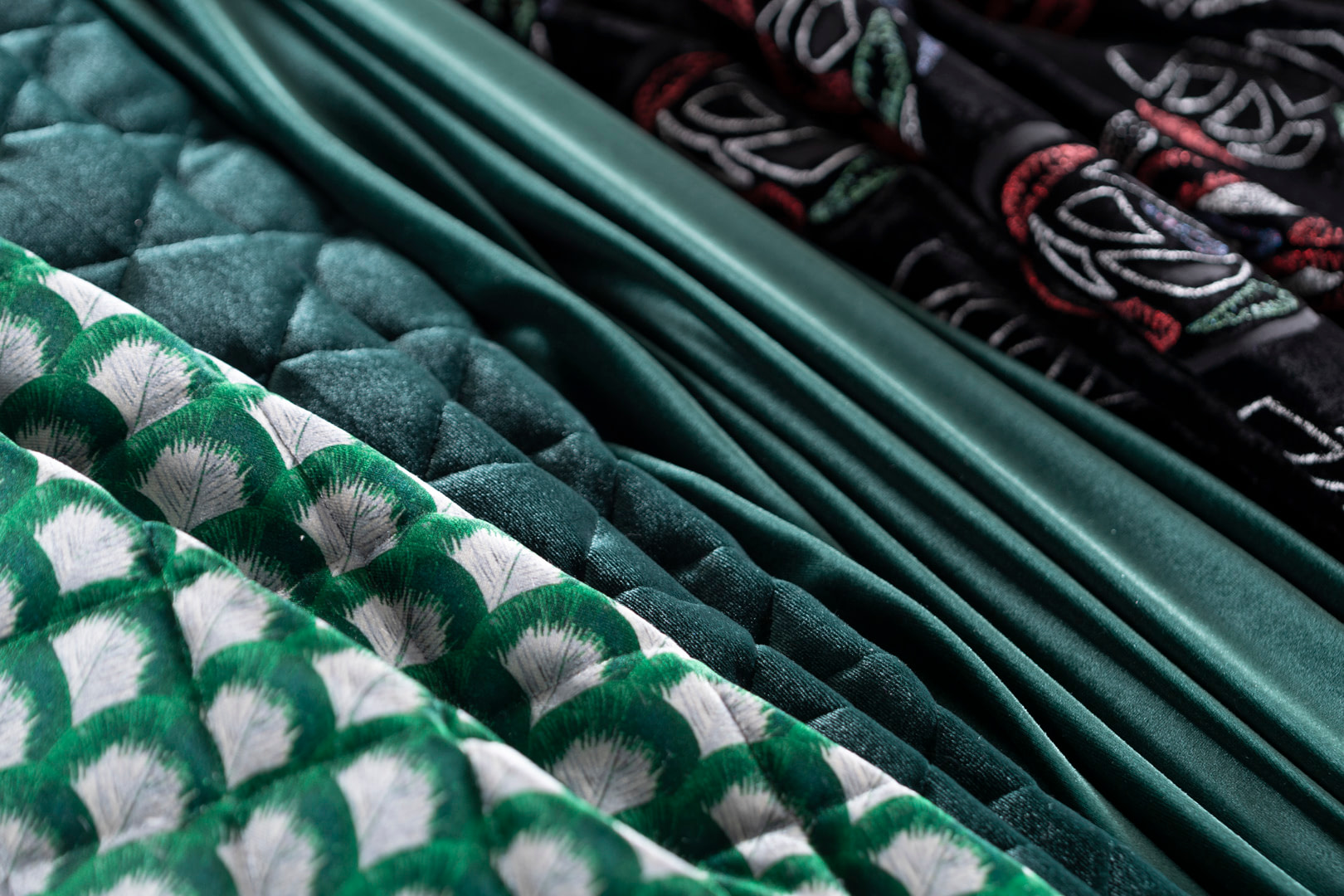 Velvet
Explore our luxurious range of velvet fabrics for apparel and high-fashion, perfect for creating elegant evening gowns, special occasion dresses, trousers and skirts.
Read more
Register to view prices, place an order or request free samples
Login / Register
95% PL, 5% PU
145 cm
421 g

/ m
Shop online our fine velvet fabric for dressmaking, fashion, couture and sewing projects, available in an array of rich, deep colors, from classic blacks and deep blues to vibrant reds and jewel tones.
In the world of fashion and tailoring, few fabrics exude luxury and opulence quite like velvet. With its soft, sumptuous texture and timeless appeal, velvet fabric has been a staple in high-end fashion for centuries.
Velvet is renowned for its plush, soft-to-touch surface, characterized by a dense pile of evenly cut fibers.
The tactile sensation of velvet against the skin is unparalleled, making it a preferred choice for sophisticated garments.
Velvet fabric is highly versatile, suitable for a wide range of fashion pieces, from gowns and blouses to trousers and dresses.
It effortlessly transcends casual and formal occasions, but the luxurious nature of velvet makes it perfect for crafting unique statement pieces.
At new tess, we're committed to providing you with the best online shopping experience. We offer fast international shipping and excellent customer service, so you can shop with confidence. The price/quality ratio of our fabrics is the best you can find online.