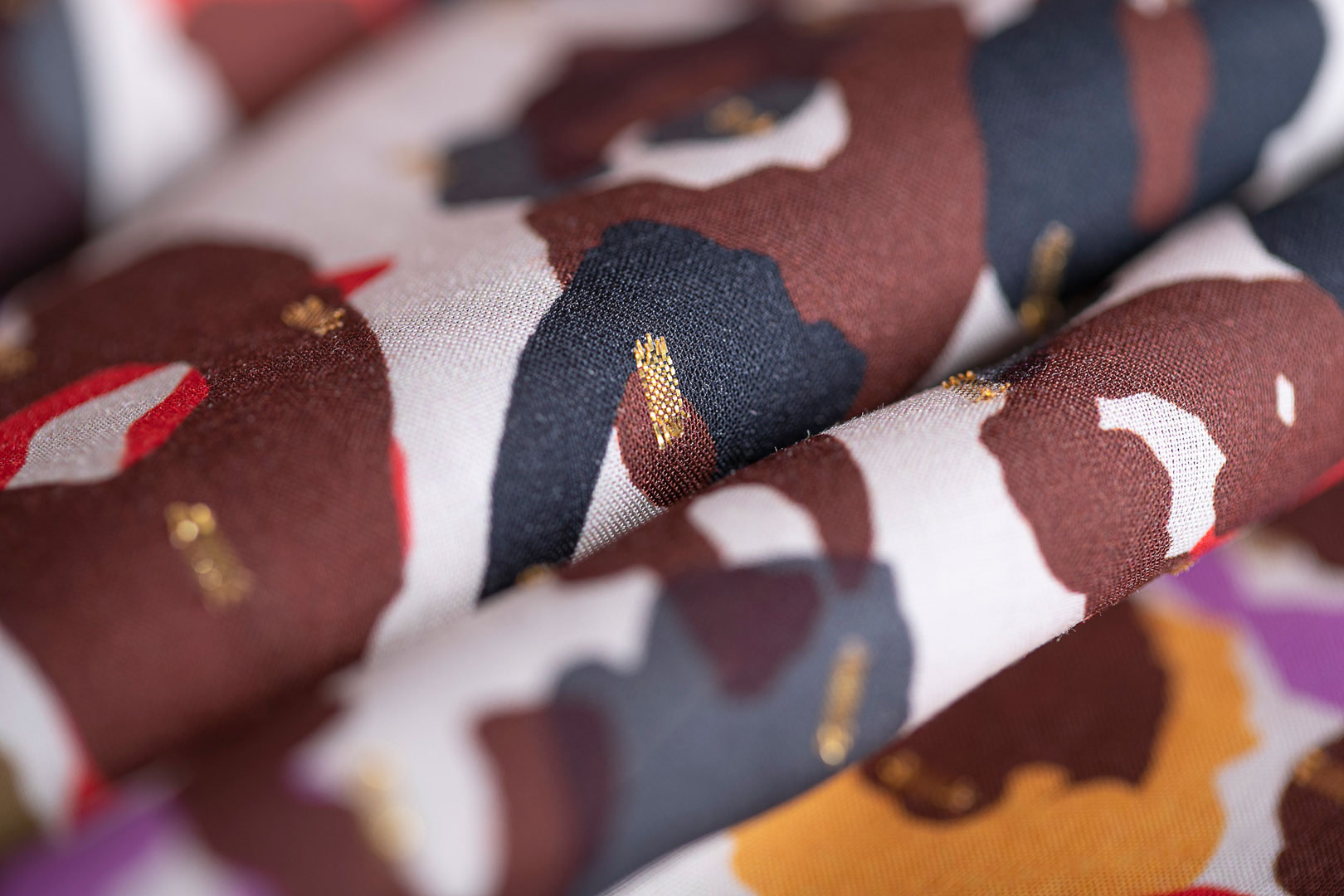 Viscose & Rayon
Discover our selection of fine viscose fabrics for dressmaking and fashion, sold online by the meter and available in a variety of textures and patterns.
Read more
Register to view prices, place an order or request free samples
Login / Register
70% VI, 30% SE
137 cm
110 g

/ m
Whether you're designing everyday apparel, statement pieces, or elegant eveningwear, our viscose textiles are here to inspire your vision.
Definition of viscose
Viscose fabric, also known as rayon, is a versatile and sustainable choice for various textile applications. It is made from regenerated cellulose fibers derived from plant materials, making it both eco-friendly and soft to the touch.
Key characteristics of viscose fabric
Softness: Viscose fabrics have a smooth, silky texture that feels gentle against the skin.
Breathability: Viscose is highly breathable, making it perfect for warm-weather garments. It allows air to circulate, keeping the wearer cool and comfortable.
Drape: Viscose has excellent draping properties, which means it flows beautifully and creates flattering, elegant silhouettes. This characteristic is especially valued in dresses and skirts.
Absorbency: Viscose has good moisture-wicking properties, which help keep the body dry by absorbing and evaporating perspiration.
Versatility: These fabrics can mimic the appearance and texture of natural fibers like silk, cotton, or wool. This versatility allows for a wide range of designs and styles.
Sustainability: Viscose is derived from renewable plant sources, such as bamboo, beechwood, or eucalyptus. It's considered a sustainable choice compared to synthetic materials.
Unlike cotton, viscose loses its strength when wet. For this reason, care must be taken in the maintenance of the garments and, if washing in the washing machine, the load must be limited as the weight of other garments can damage the garment, especially near the seams.