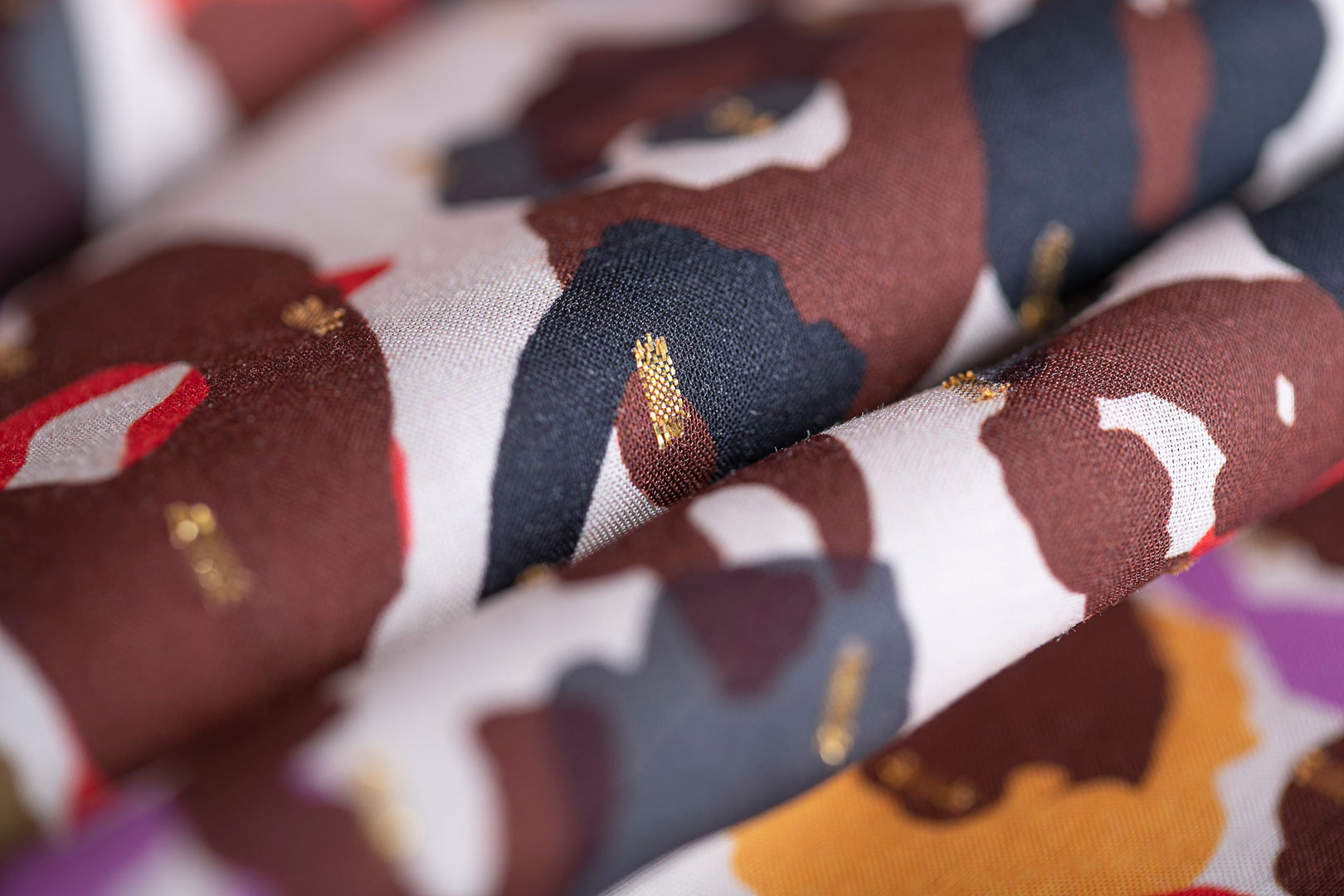 Viscose & Rayon
Shop online by the metre our premium quality viscose or viscose-blend fabrics for dressmaking and fashion.
Viscose rayon is made from plant cellulosic fibres (in the form of wood pulp), has excellent draping qualities, good colourfastness and is cool to the touch.
Unlike cotton, viscose loses its strength when wet. For this reason, care must be taken in the maintenance of the garments and, if washing in the washing machine, the load must be limited as the weight of other garments can damage the garment, especially near the seams.
new

75% VI, 25% PA
130 cm
301 g

/ m