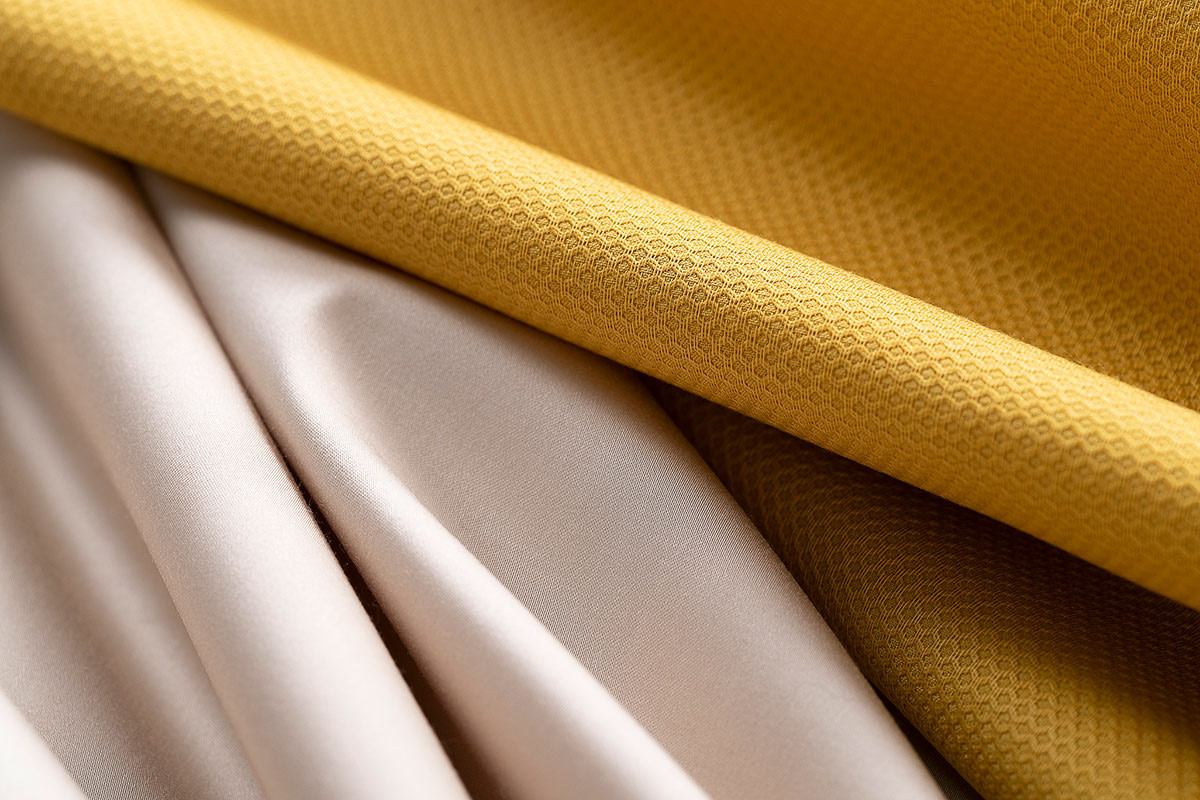 Plain
View fabrics
Explore our wide proposal of Plain and Textured Plain Fabrics for dressmaking, bridal wear and high fashion.
Read more
In the world of textiles, the timeless elegance of plain fabrics holds a special place. These versatile fabrics, available in a variety of materials including silk, cotton, linen, wool, viscose, and polyester, are the foundation of countless fashion creations.
Our fine solid-colored fabrics come in a wide array of shades, from vibrant hues to subtle pastels and classic neutrals.
These fabrics can be styled to create a range of looks, from minimalistic elegance to bold statements. Read our articles to find out what are the color trends and the color-blocking trends or this season.
Whether you're crafting a timeless wedding gown, a breezy summer dress, or a structured business suit, these fabrics offer endless possibilities for style and creativity. With the right choice of material and craftsmanship, you can turn these fabrics into fashion statements that stand the test of time.
To touch our fabrics and see the different colours, you can order our
Sample Sets
(only available for plain fabrics in continuous stock).
new

74% PA, 18% SE, 5% CO, 3% PM
111 cm
234 g

/ m