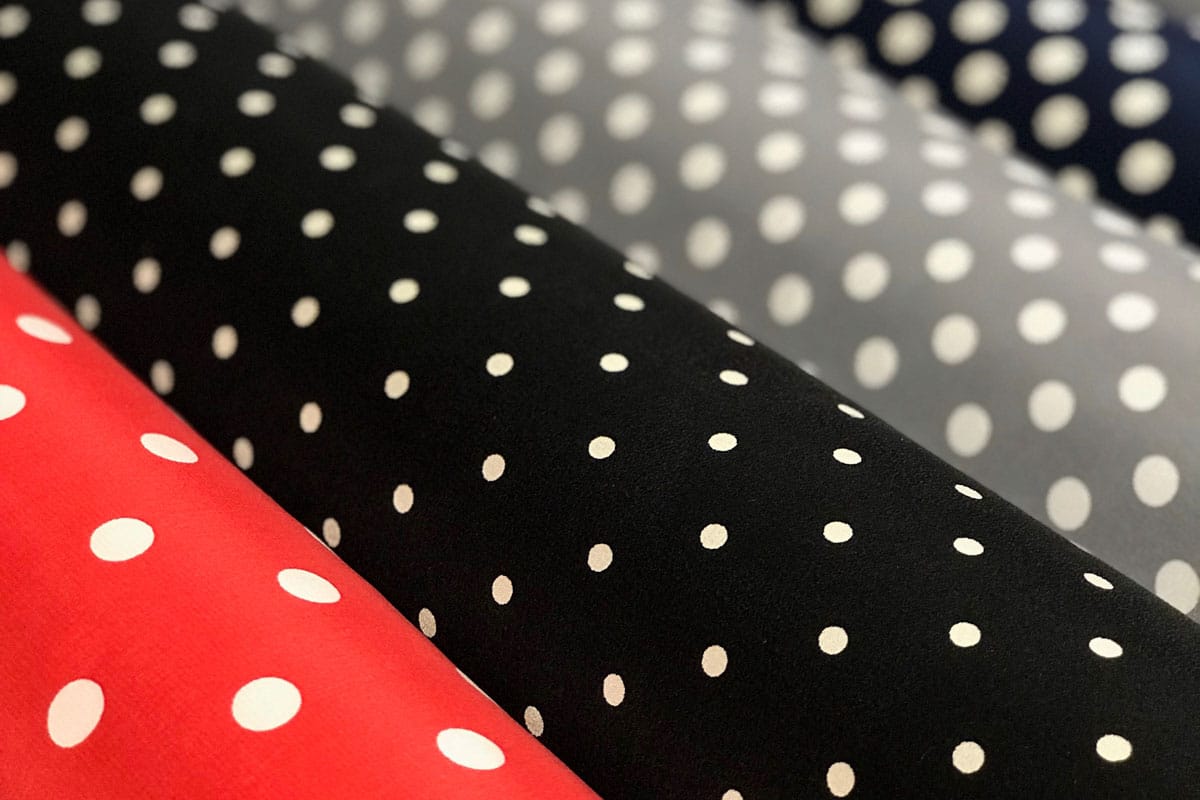 Polka dot fabrics
Buy online our top quality polka dot fabrics for dressmaking.
Polka dots are an always fashionable and easy-to-wear print that looks retro-inspired but is getting a major update now from street style stars and designers.
The classic polka dot pattern features filled circles of the same size, evenly spaces across a fabric.
Read more
Our polka dot fabrics in pure silk are fluid, sophisticated, with a classy appearance and that special preppy style. Available in three dimensions and five colours, they are very feminine and surprisingly versatile for wearing to work, going out with friends, and dressing up on dates.
How to Wear Polka Dots
Polka dots are easy to style and there are many cool ways to wear this print.
Our tiny little retro chic polka dot can be used to make retro-Italian-vibe flowy knee-length black or navy blue dresses, loose skirts, and blouses. You can make tops and high waisted shorts in our blue, green, or grey fabrics with super large white polka. Choose our midi polka dots for super chic midi or knee-length skirts to pair with a crisp white blouse for a day at the office, or make a red ladylike polka dot blouse with long sleeves to wear with wide leg pants for a cheerful yet sophisticated outfit, or paired with denim to create a girl-next-door vibe that's perfect for a casual date.
Get inspired by our trendy polka dot silk fabrics to start your next sewing project.