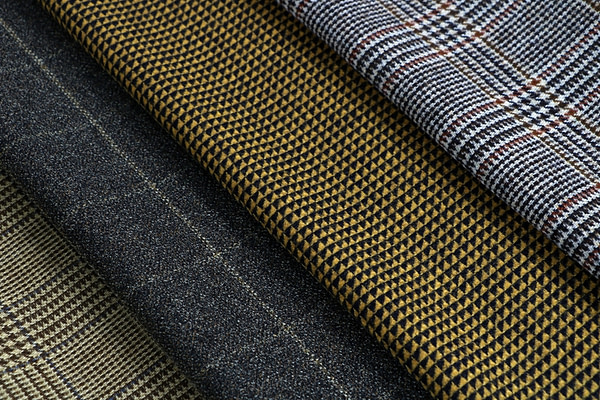 Fine Suit
In this section you can find our high quality women's and men's suiting fabrics in wool, cotton, linen or silk, perfect for creating fine tailored men's suits, jackets and trousers, but also skirts, blazers or women's dresses.
Read more
Register to view prices, place an order or request free samples
Login / Register
97% WO, 3% EA
145 cm
350 g

/ m
Explore High-Quality Suiting Fabrics for Your Unique Style
Discover our stunning collection of high-quality suiting fabrics, meticulously crafted from pure wool, cotton or luxurious blends. These exceptional textiles provide the ideal foundation for tailoring exquisite men's suits, jackets, trousers, as well as stylish skirts, suits, and dresses for women.
Our exclusive range of suiting fabrics showcases a diverse selection of premium materials, handpicked for their superior quality and versatility. Whether you're envisioning perfectly tailored jackets, trousers, skirts, suits, or dresses, these fabrics are renowned for their durability, adaptability, and timeless sophistication.
Unleash Your Creativity with Suited Fabrics
Our suiting materials offer you boundless creative possibilities, allowing you to craft bespoke pieces that authentically reflect your personal style. Whether you're designing a formal ensemble for a special event or fashioning a chic everyday outfit, these fabrics provide unparalleled flexibility and uncompromising quality.
Choose the quality of our Suiting Fabrics
Experience the convenience of online shopping. With an extensive array of styles and an extensive color palette to choose from, you'll undoubtedly find the perfect fabric for your next fashion endeavor. Explore how these superior suited fabrics can help you create distinctive, high-quality fashion pieces that truly stand out.