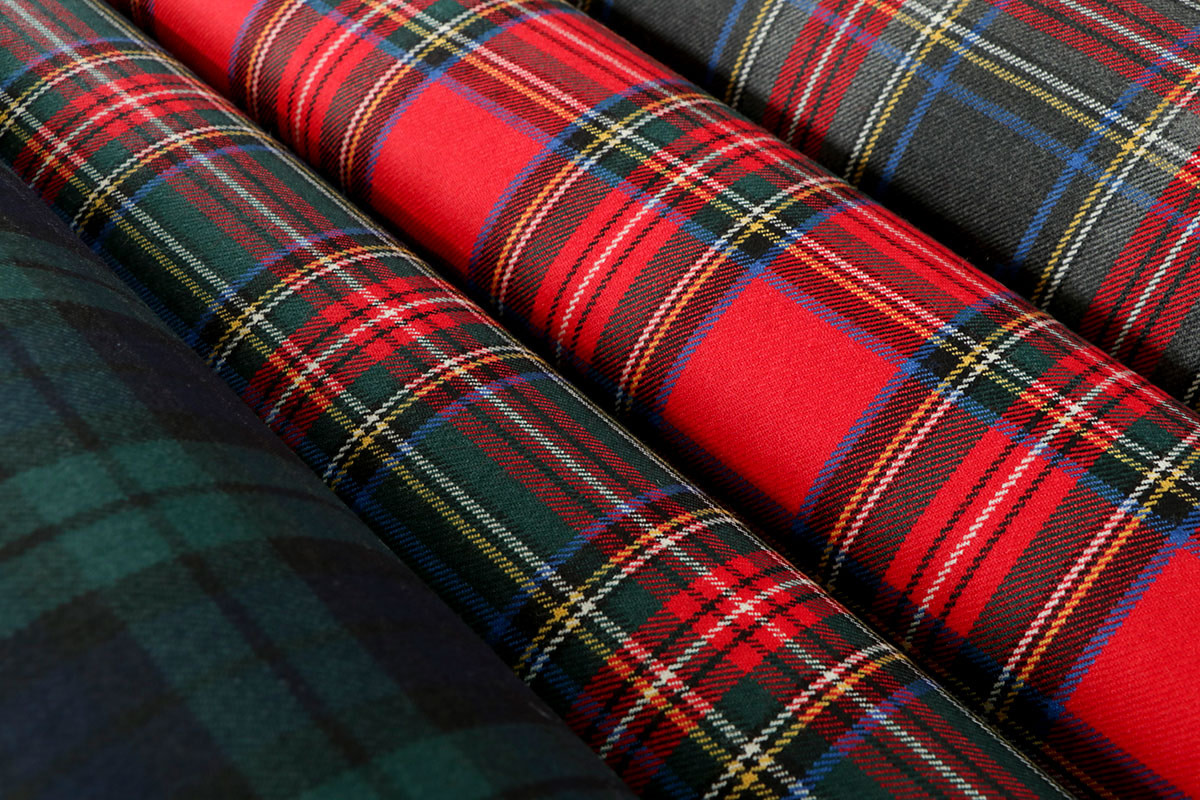 Tartan - Madras
Shop online by the metre our premium quality tartan fabric for apparel and fashion.
new tess offers a choice of warm and soft tartan fabric, in pure wool, perfect to create trousers, dresses, skirts or jackets of pure quality.
Tartan, a type of plaid, is a checked fabric with warp and weft matches of different, usually bright colours.
Its origin is Scottish, and the different patterns were used to distinguish the members of the clans located in the Highlands of Scotland.
The traditional costume was a combination of a knee-length skirt and a shawl fastened to the shoulder with a clasp.
The weft is woven as a single twill, with the warp passing two threads on top and two on the bottom, advancing one thread at a time. The pattern consists of alternating bands of coloured wool yarns woven at an angle. This forms diagonal cross-hatching at the crossing sites and creates new colours from the mixture of the two original shades.
The classic tartan fabric of carded wool is slightly elastic and has good insulating properties.
Fashion designers have always appreciated this fabric very much, often proposing it on the winter catwalks for dresses, suits, accessories or outerwear.
46% CO, 34% WV, 20% WS
149 cm
314 g

/ m