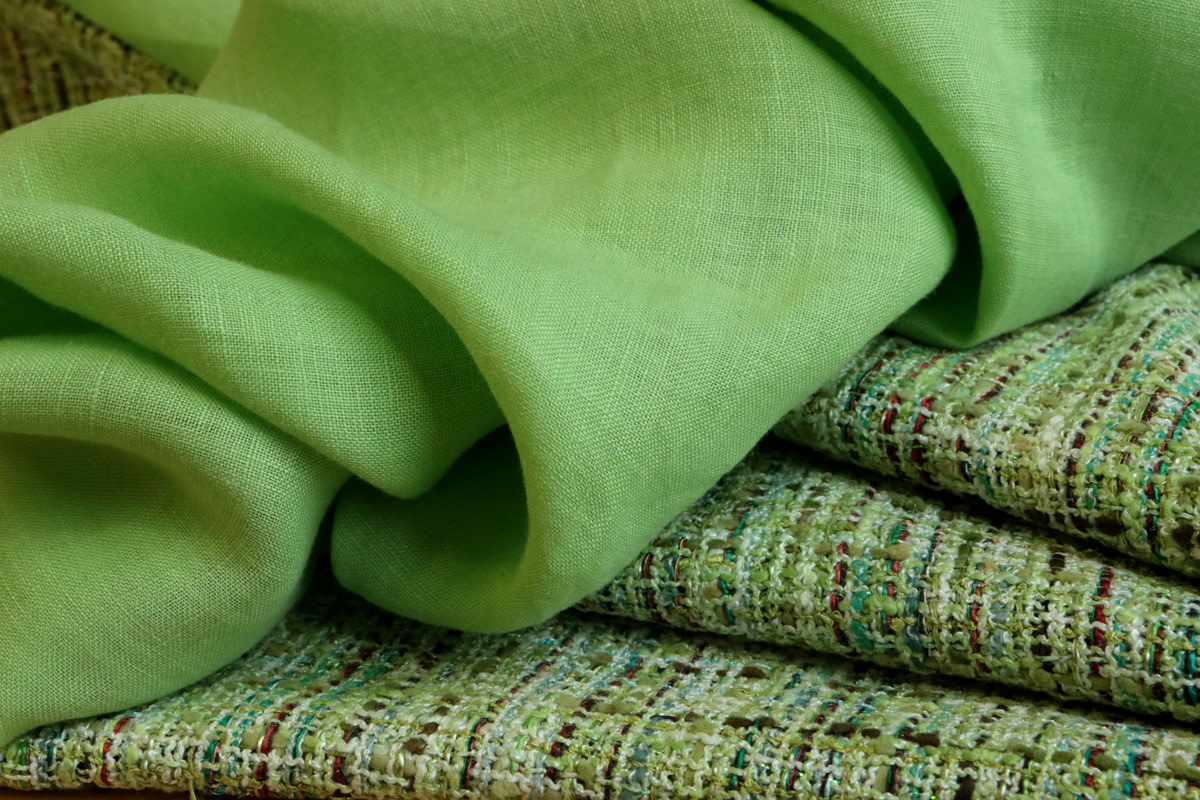 Green fabrics
Buy online our top quality green fabrics for apparel and fashion.
new tess offers a wide selection of green fabrics in silk, cotton, linen, wool and polyester.
Read more
A dominant shade of nature, green has many positive effects: it relaxes, puts us in a good mood and encourages us to move forward. And when we wear it, we send a message of harmony. It represents the color of life that continues and renews itself (evergreen).
The shades of this colour are endless: from warm and winter nuances to cold and exuberant ones. There is bottle green, apple, sea, pale, olive, emerald, pastel, grass, …
It is suitable for other natural shades such as brown, sand, grey but not only.
It is can be combined with white to add dignity, orange and yellow to give liveliness, pink for youthful looks, black and purple for deep and intense elegance.
Not sure about which shade of green best fits you? Order our free sample sets (available only for plain fabrics in continuous supply).
44% SE, 24% AC, 16% PA, 16% PL
132 cm
83 g

/ m