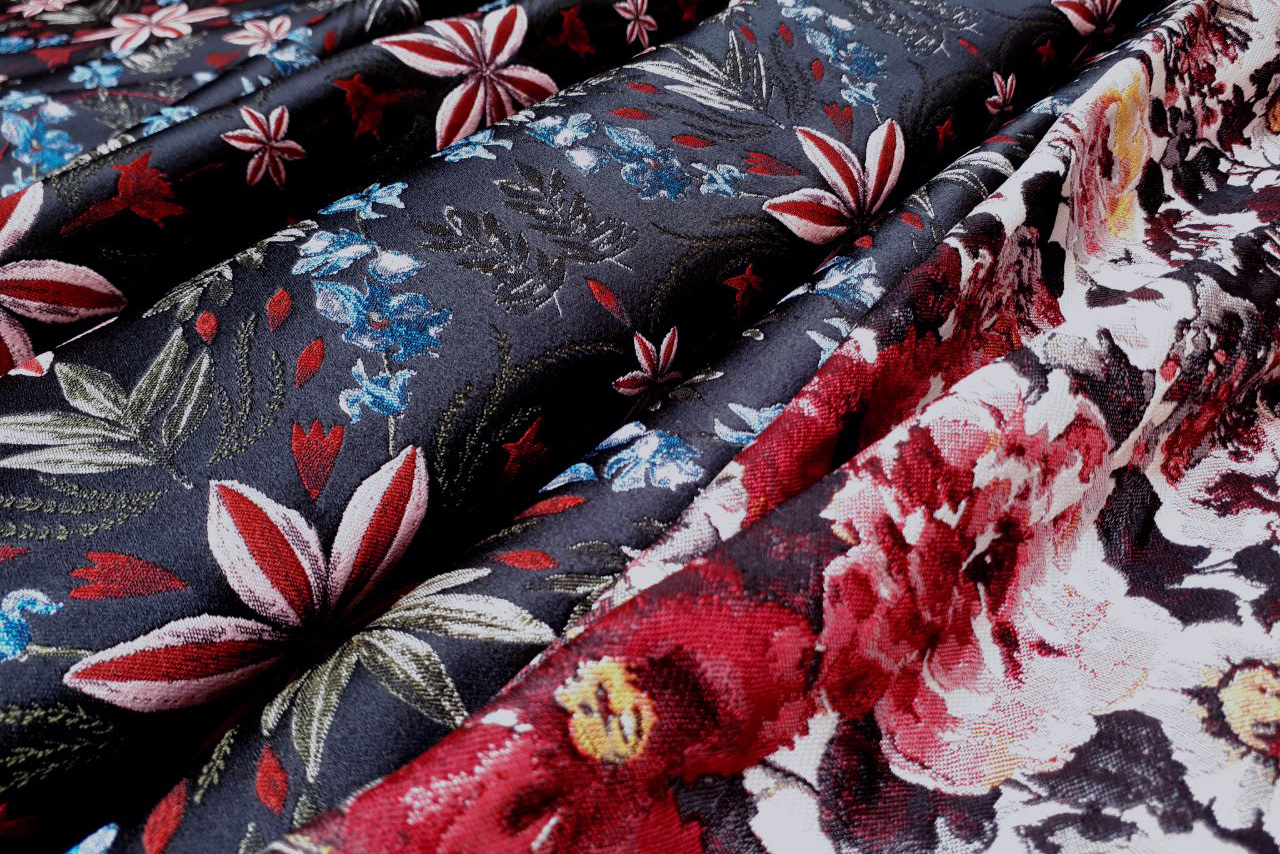 Brocade Fabrics
View fabrics
Shop online by the metre our premium quality brocade fabrics for dressmaking and fashion.
Our selection of brocade fabrics include florals, animal and tamil designs. They are made of silk blends or polyester and come in different weights.
Brocade is a highly valuable fabric, usually made of silk, with simple or complex background weaves, presenting rich pattern effects, obtained by inserting a secondary, non-structural weft pattern, which creates a raised appearance, similar to embroidery.
The design, appearing only on the fabric face, is usually made in a satin or twill weave.
The background may be twill, satin, or plain weave.
The opulent brocades tend to instantly give a regal touch to any outfits. They are perfect for structured evening wear or runway-worthy looks.
50% PL, 33% CO, 17% PM
143 cm
163 g

/ m