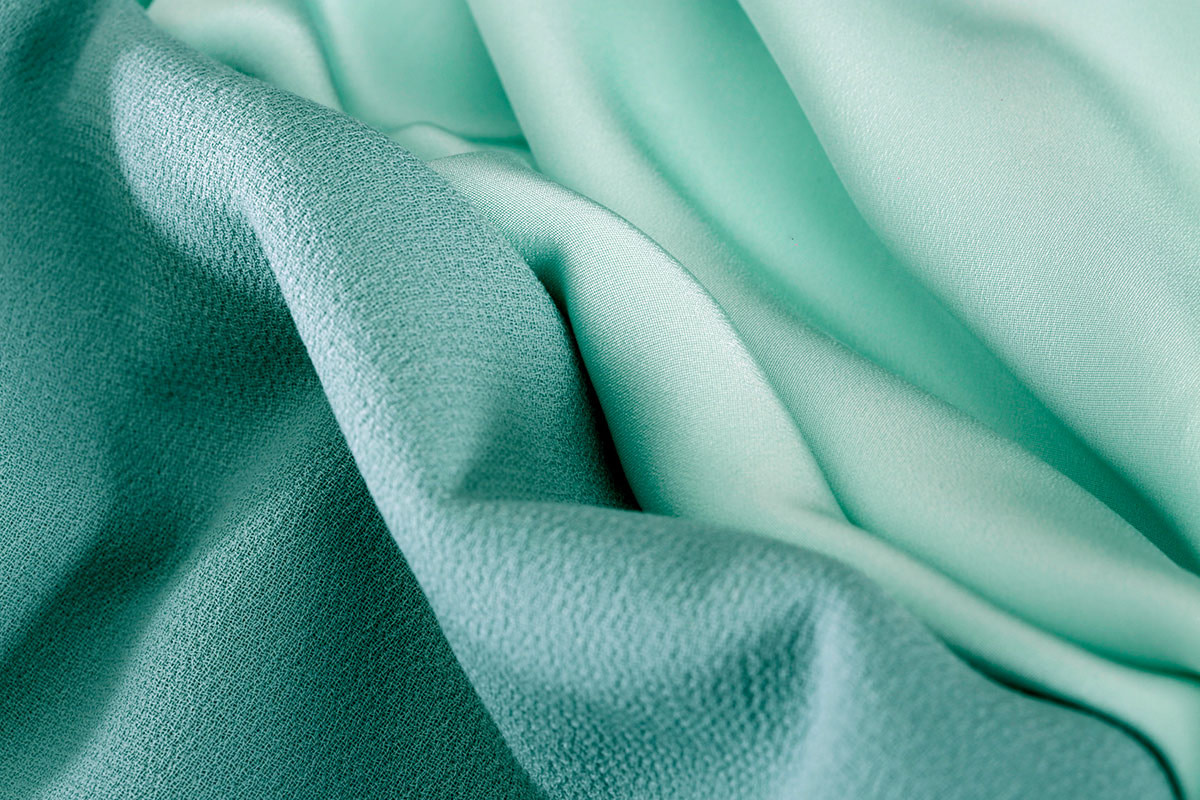 Wool fabrics
Explore our luxurious range of Wool Fabrics for apparel and fashion, perfect for creating warm and elegant dresses, trousers, jackets and coats.
Read more
Register to view prices, place an order or request free samples
Login / Register
80% WO, 20% WS
150 cm
500 g

/ m
When it comes to timeless elegance and sophistication, few fabrics can rival the versatility and allure of wool textiles.
Our wide selection of plain, tartan, tweed, bouclé, jacquard, suiting, and coating fabrics in wool or wool blend caters to every fashionista and designer's vision
Characteristics of wool
Wool is a protein-based textile fiber among the oldest in the world.
Wool is synonymous with coziness and warmth, but thanks to its breathable qualities and its great thermal insulation power, it is a four-season fabric suitable in all climate conditions.
Classic, versatile elegant and comfortable, wool is ideal for the creation of long-lasting clothes.
Searching for the perfect wool fabric for dressmaking?
Wool comes in a variety of weights, textures and weave structures.
Choosing the right one for your project depends on the use of the garment, the type of texture and drape you're looking for, and your sewing skills.
You can find more information on wool fabric in our Textile Glossary.
Types of wool
At new tess, we take pride in offering a wide and exquisite selection of luxurious wool fabrics, catering to the discerning needs of fashion enthusiasts and creators worldwide.
Plain Perfection
Our collection of plain wool and wool blend fabrics provides a foundation for crafting both classic and contemporary masterpieces. The smooth texture and rich colors of these fabrics make them ideal for creating tailored suits, chic skirts, and elegant dresses. Whether you're designing a sleek office ensemble or a sophisticated evening gown, these plain fabrics serve as the canvas for your creativity.
Timeless Tartans
Tartan fabrics have a rich history and remain a symbol of heritage and tradition. Our tartan wool fabrics feature a diverse array of eye-catching color combinations, making them perfect for creating statement pieces that never go out of style.
Chic Bouclé
Bouclé wool fabrics are renowned for their soft, textured appearance, often featuring a combination of loops and curls. This unique texture adds depth and dimension to any design, making it a popular choice for chic jackets, cozy dresses, and fashionable skirts. Embrace the elegance and tactile allure of bouclé in your next creation.
Intricate Jacquards
Our collection of wool and wool blend jacquard fabrics showcases intricate patterns and designs. From floral motifs to geometric shapes, these fabrics exude elegance and artistry. Perfect for evening or formal wear, tailored jackets or chic coats, our jacquards add a touch of glamour to any fashion project.
Sleek Suitings Textiles
For those seeking tailored perfection, our wool suiting fabrics are a go-to choice. Crafted with precision and attention to detail, these wool and wool blend textiles are ideal for creating stylish and professional suits, trousers, and skirts. Elevate your workwear and make a lasting impression with our suiting fabrics.
Warm Coatings Textiles
As the temperatures drop, our collection of wool and wool blend coatings provides both style and warmth. From classic overcoats to cozy capes, these fabrics are designed to shield you from the elements while looking effortlessly chic.
Choosing the right colour
In order to choose the most suitable colour and texture for your sewing project, you can order our free Sample Sets (available only for plain fabrics in continuous supply).