Let's find out which are the patterns and consistencies that stand out among the fall/ winter 2020 fashion trends.
Sequins and Paillettes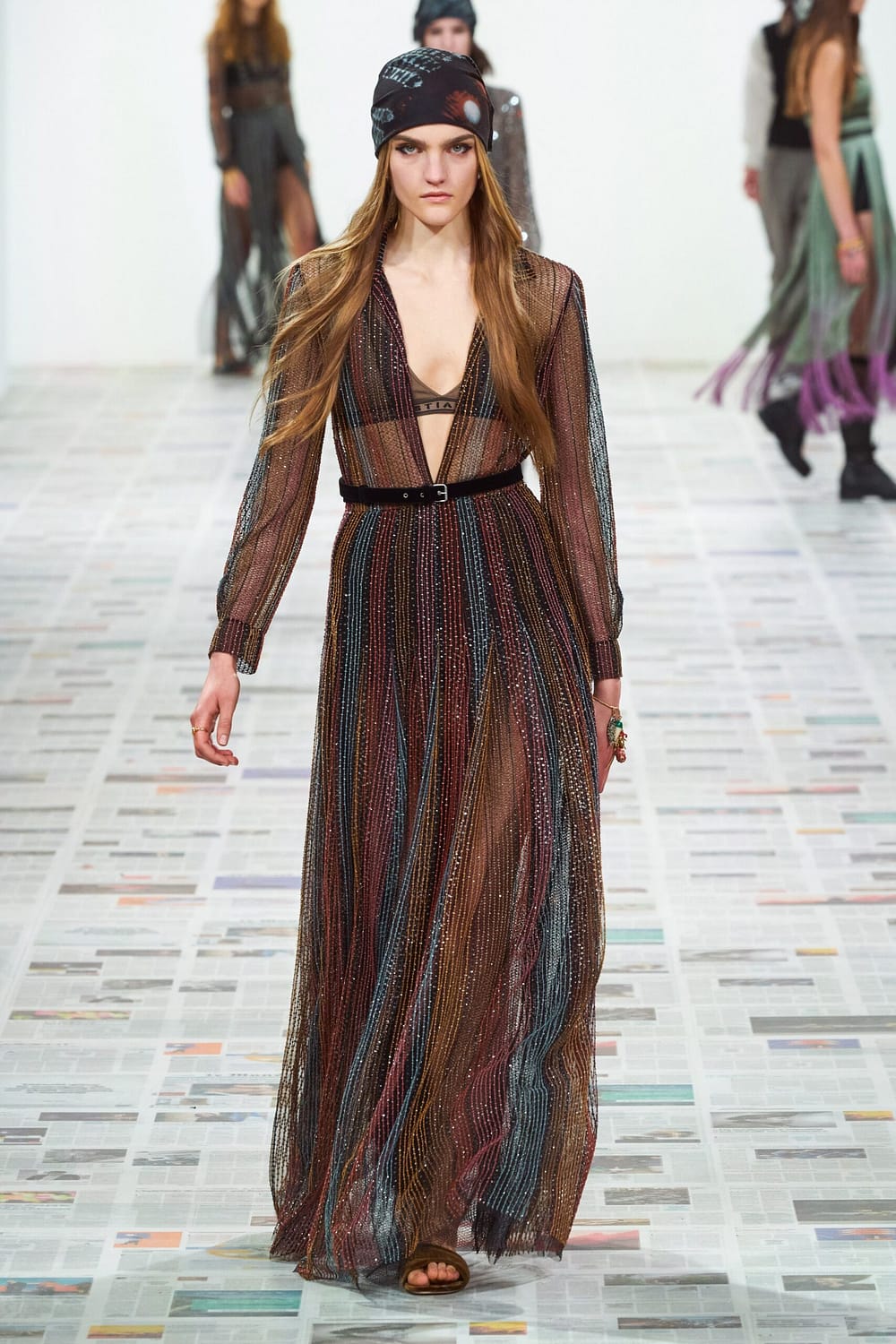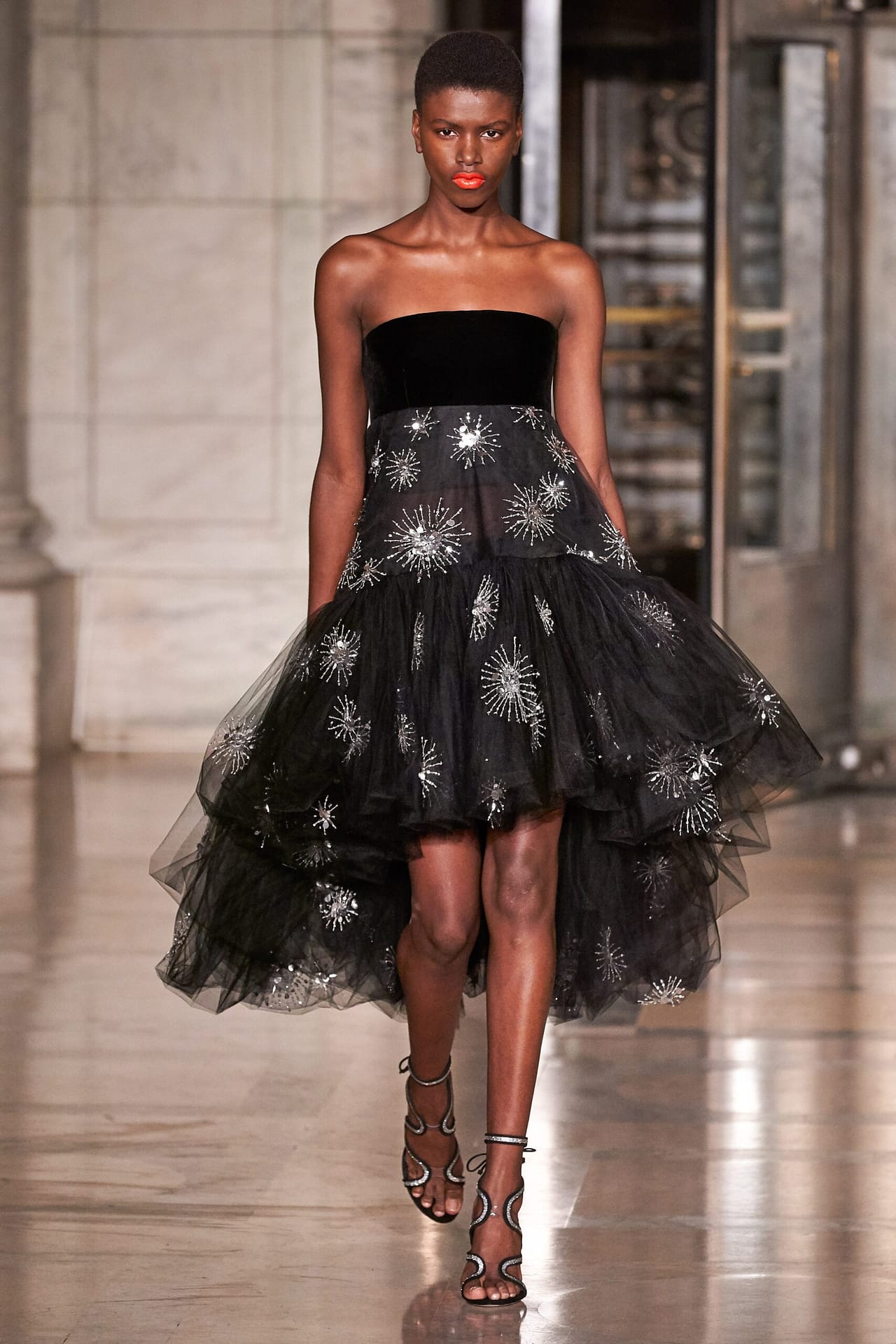 Fall Winter 2020/2021 fashion is "sparkling".
The coolest trend for the cold season is given by decorative elements such as sequins, beds and paillettes.
Sequins are precious allies for sparkling looks, they make every garment glamorous and create a game of harmony and light, adding a precious touch to the outfit.
They are perfect to add some much-needed shine to the grey and cold season.
Oscar De La Renta proposes a mini dress with a wide tulle and organza skirt enriched with laminated sequins and bandeau tops. Badgley Mischka chooses sequins for 50s shaped dresses with balloon sleeves.
Elisabetta Franchi proposes a suit, skirt and shaped jacket, embellished with gold sequins and a long dress with a wide frontal slit in bright and sensual total gold.
At Valentino e Bottega Veneta we saw sequins shine in shades of red while Sally Lapointe showed sequined outfits in shades of purple. Christian Dior proposed long tulle dresses covered with sequins for a dreamy elegance reminiscent of fairy tales.
Discover our sequined fabrics
---
Tweed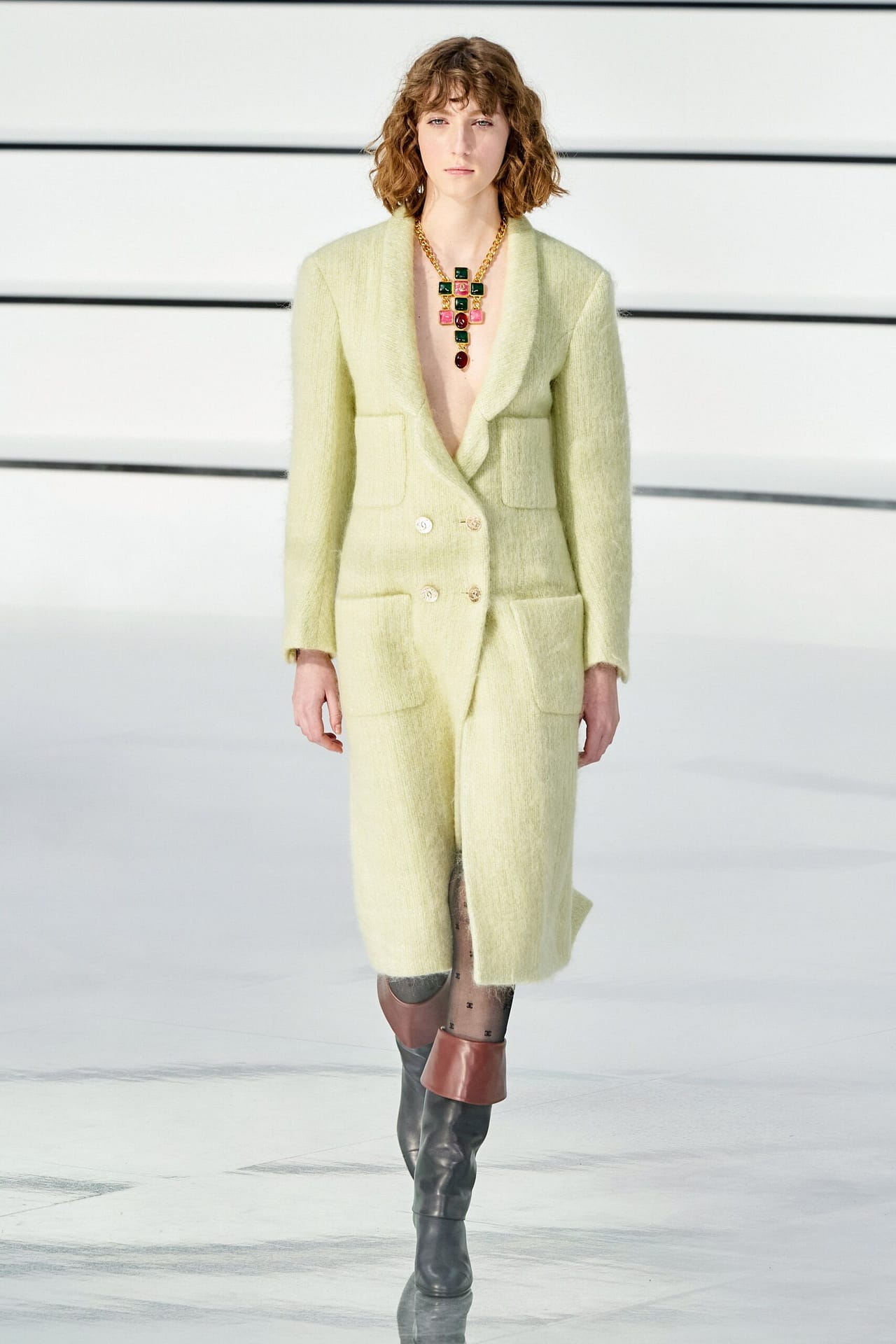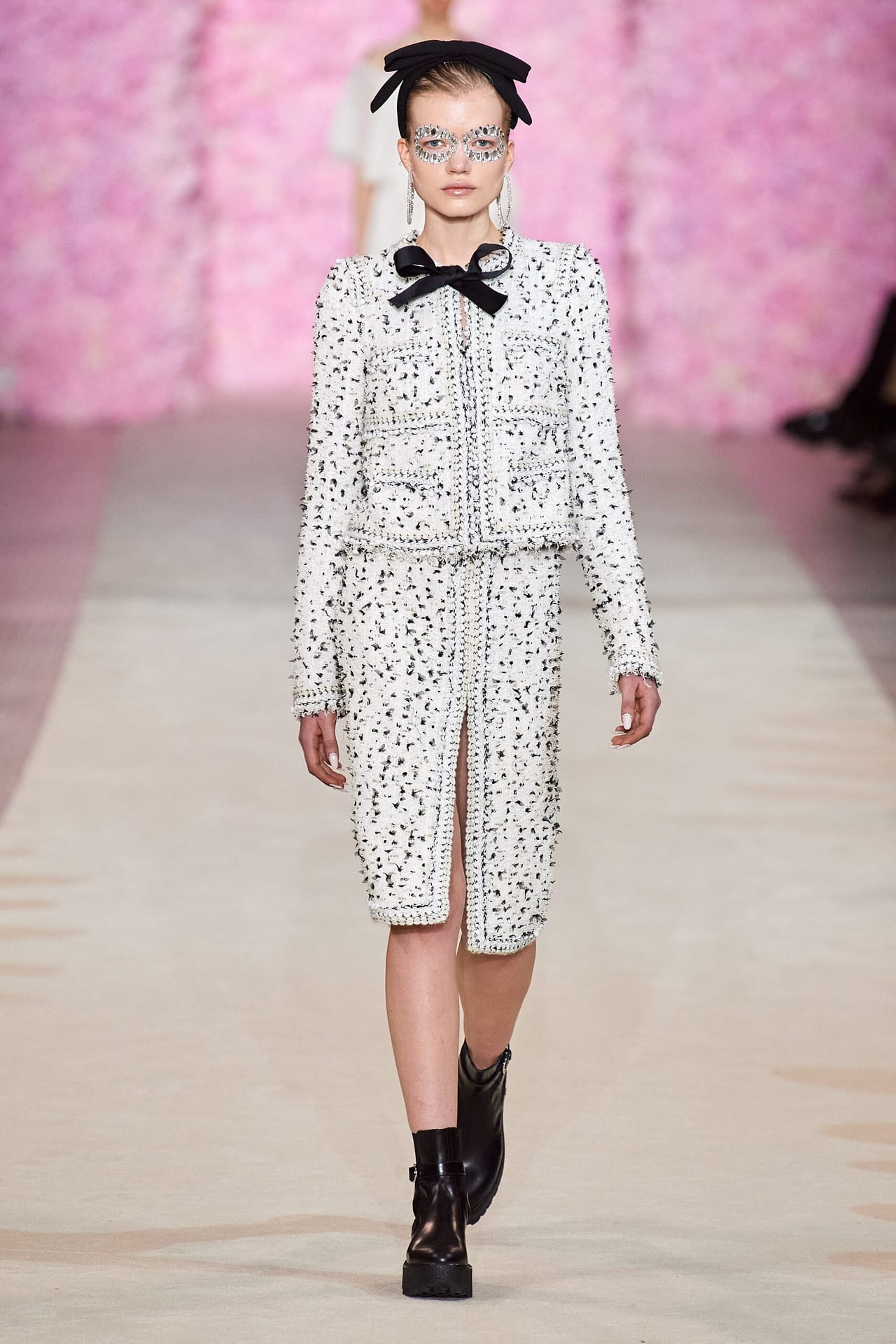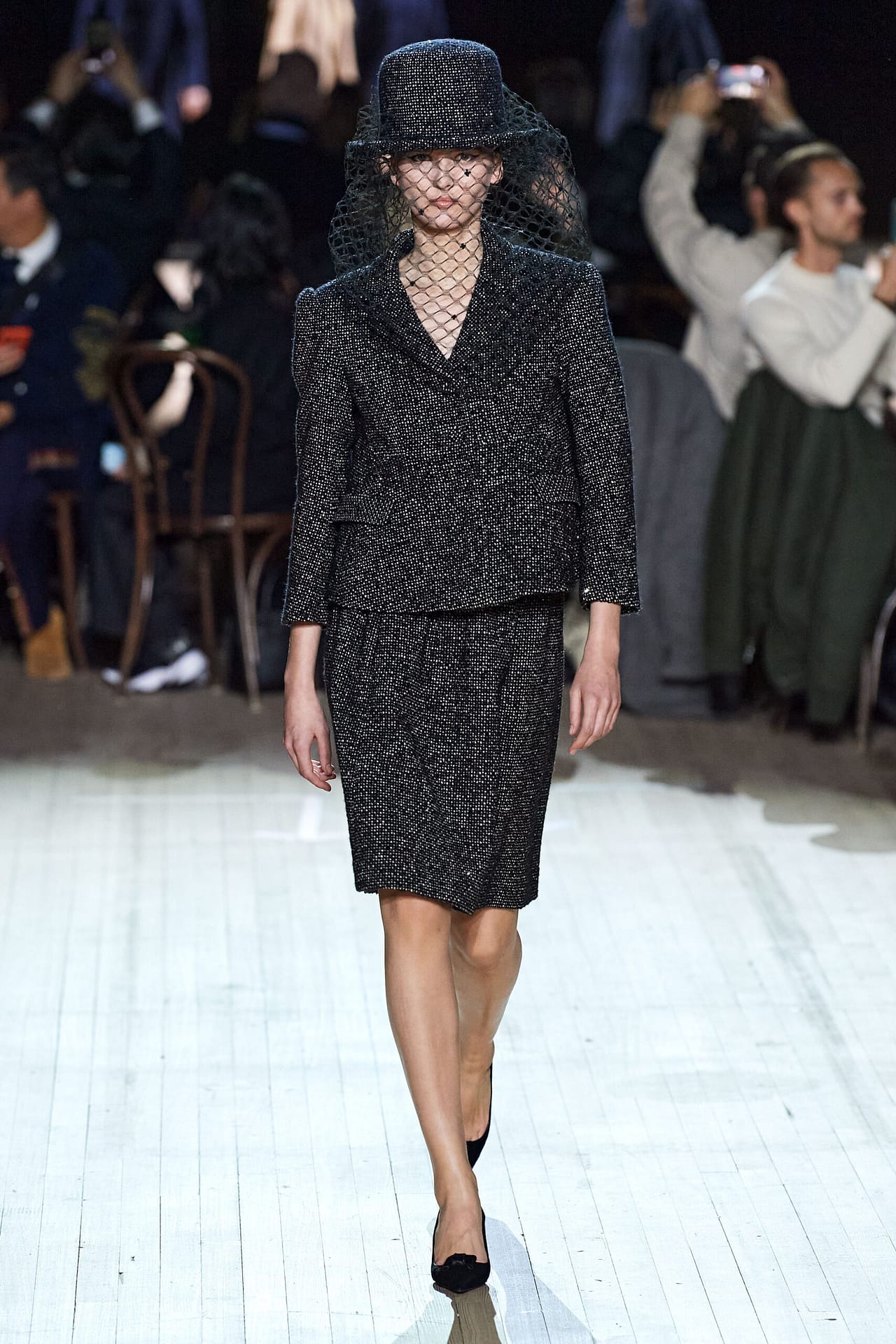 Tweed retains an air of gentlemanly, upper-class style, ideal for creating fall or winter refined and fashionable garments.
Wool or wool-blend tweed fabrics with a rough and natural look are practical and comfortable, perfect for hoods, coats, classy dresses, jackets, light coats and suits.
Many luxury brands have reimagined the timeless tweed set, designing jackets, miniskirts, and dresses featuring tweed fabric, round necklines, frayed edges, lined trim, and eye-catching buttons.
Tweedy jackets, coats, dresses and skirt suits appeared at Chanel's Edwardian-revival finery inspired show.
Marc Jacobs used tweed fabrics to create a fashion that emphasizes discretion, workmanship and proportions, simple but feminine.
Giambattista Valli showed a black and white tweedy skirt suit that reveals a sensual nature with its unexpected maxi slit.
There were also tweed garments at Prada, Miu Miu, Elie Saab.
Discover our tweed and bouclé fabrics
---
Animal Prints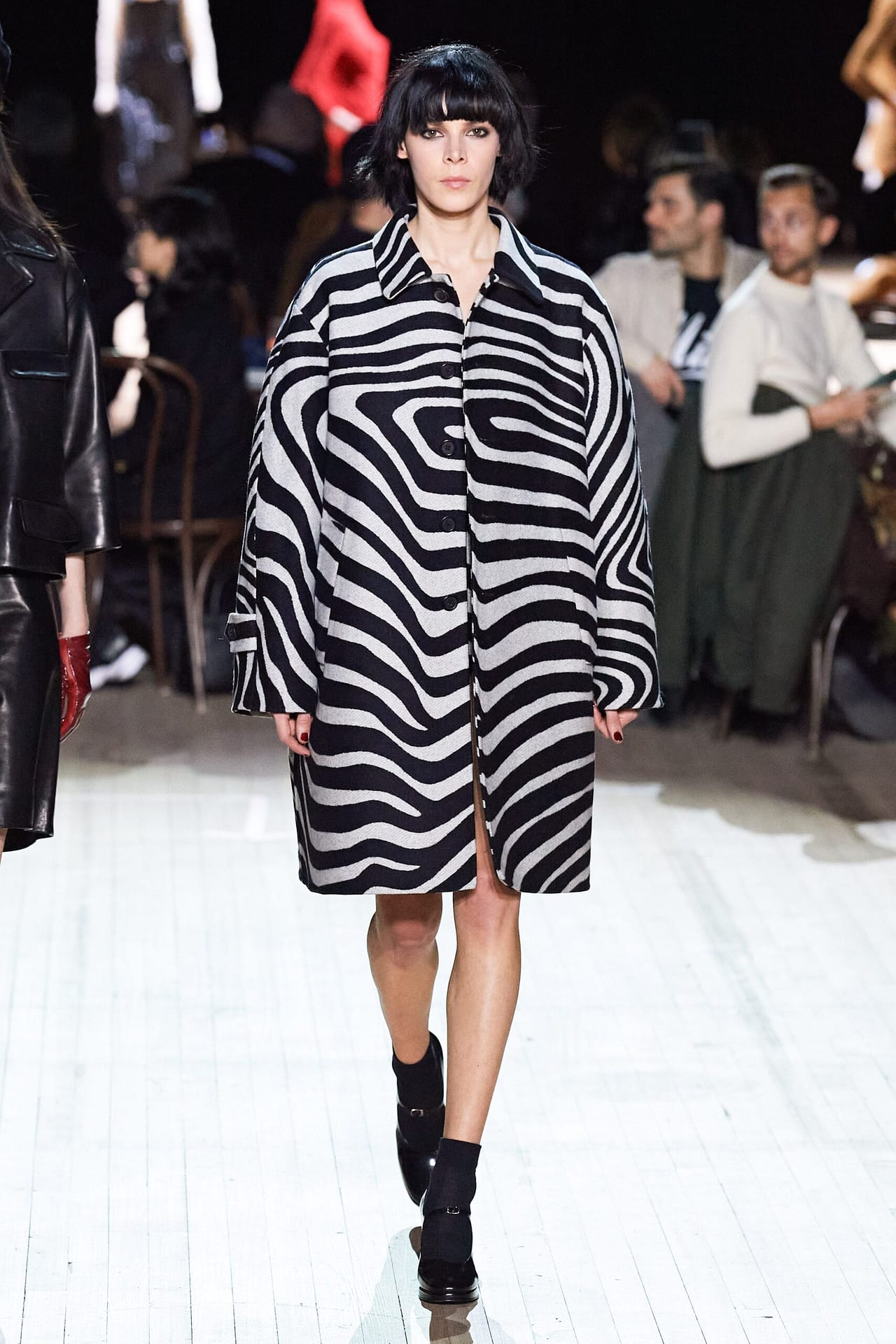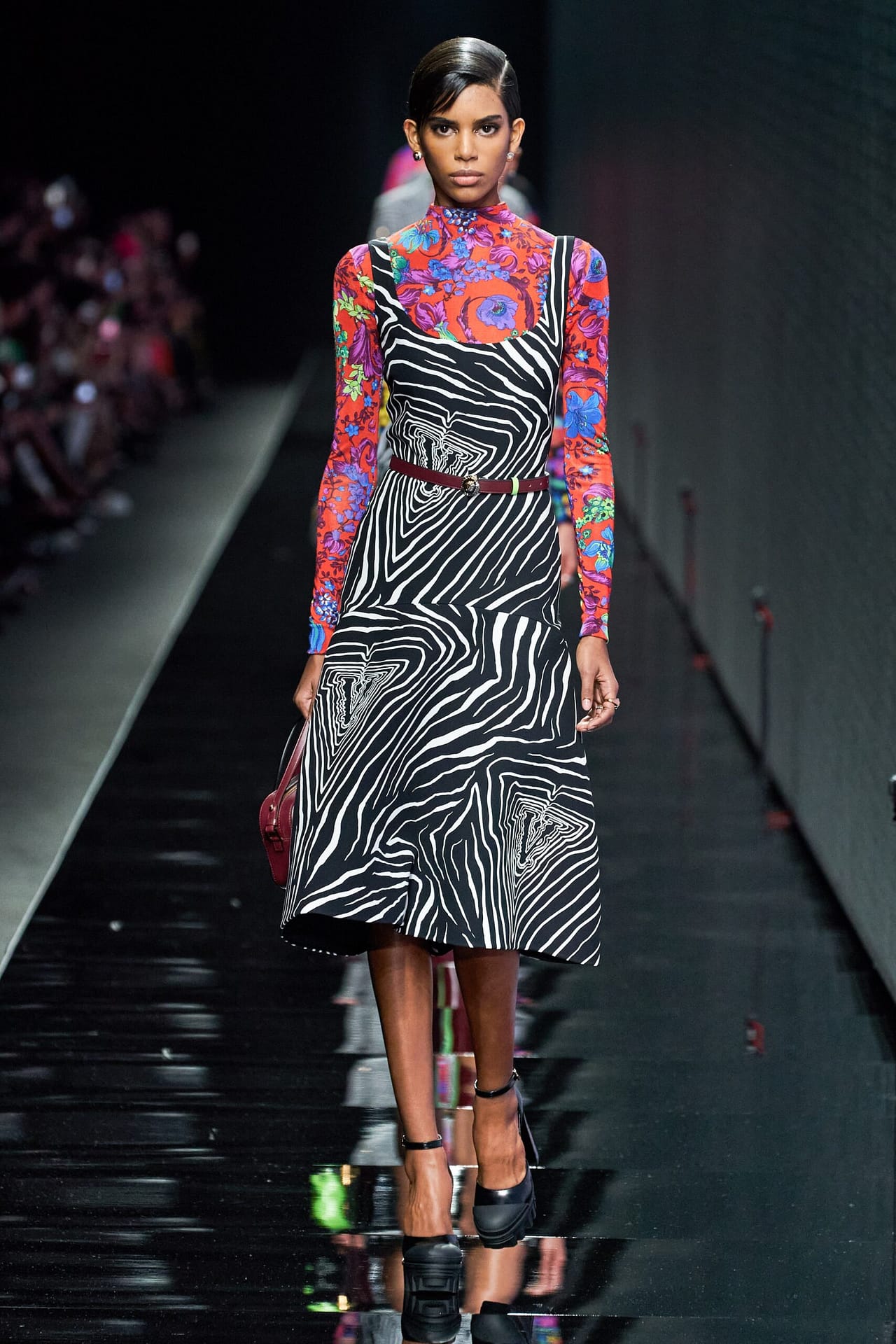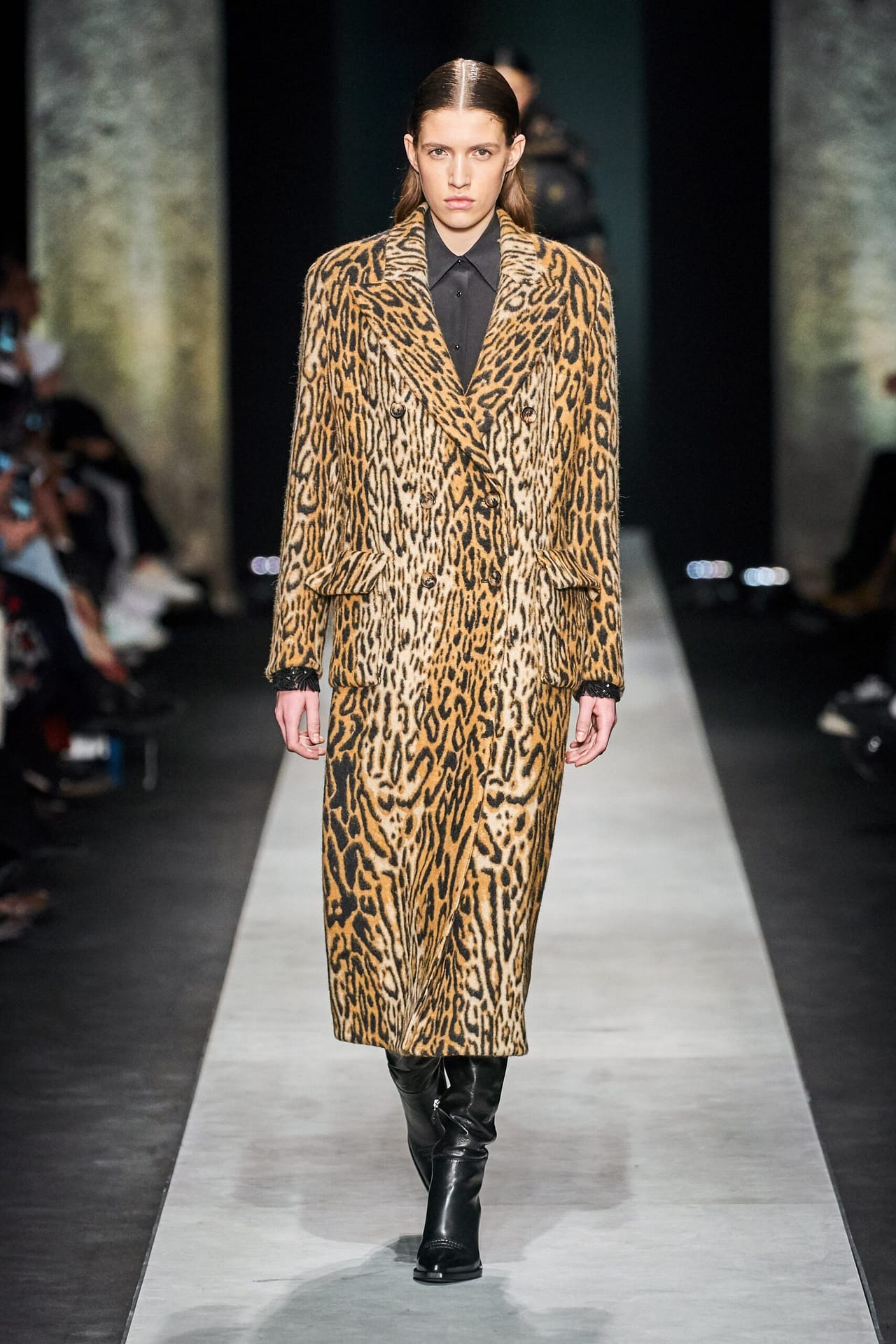 Animal prints are an evergreen and they dutifully returned among the fall/ winter 2020 print trends.
This season we saw many designers and brands like Roberto Cavalli, Diane Von Furstenberg, DKNY, coming up with their own fashionable versions to showcase their animal print collection.
Leopard is the most popular of the animal prints decorating the runway. We saw it at Burberry, Maje, Naeem Khan and Rochas.
If you live for the black on white, you will surely love the zebra print outfits presented at Christopher Kane, Marc Jacobs and Versace.
Discover our animal prints
---
Plaids and Tartans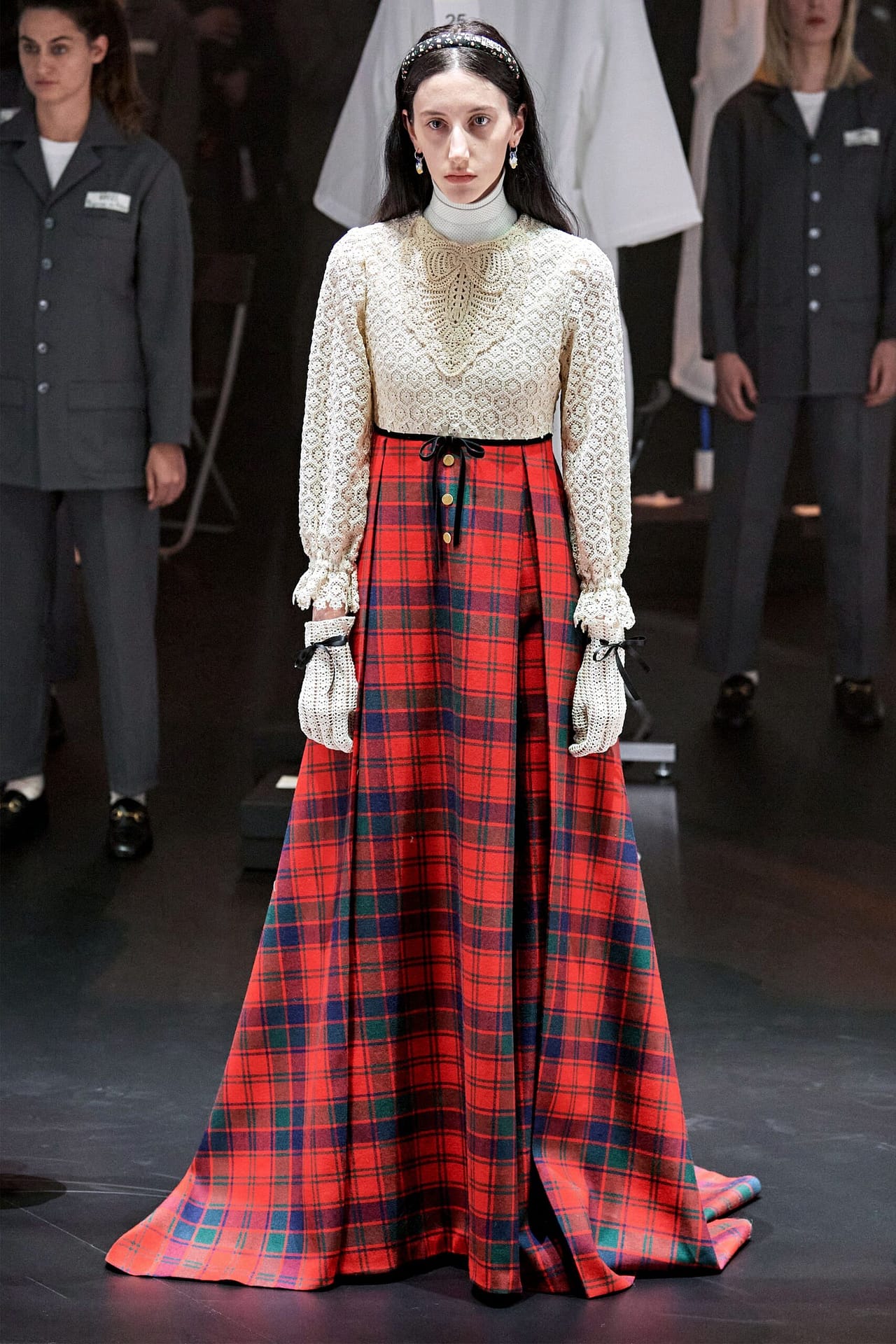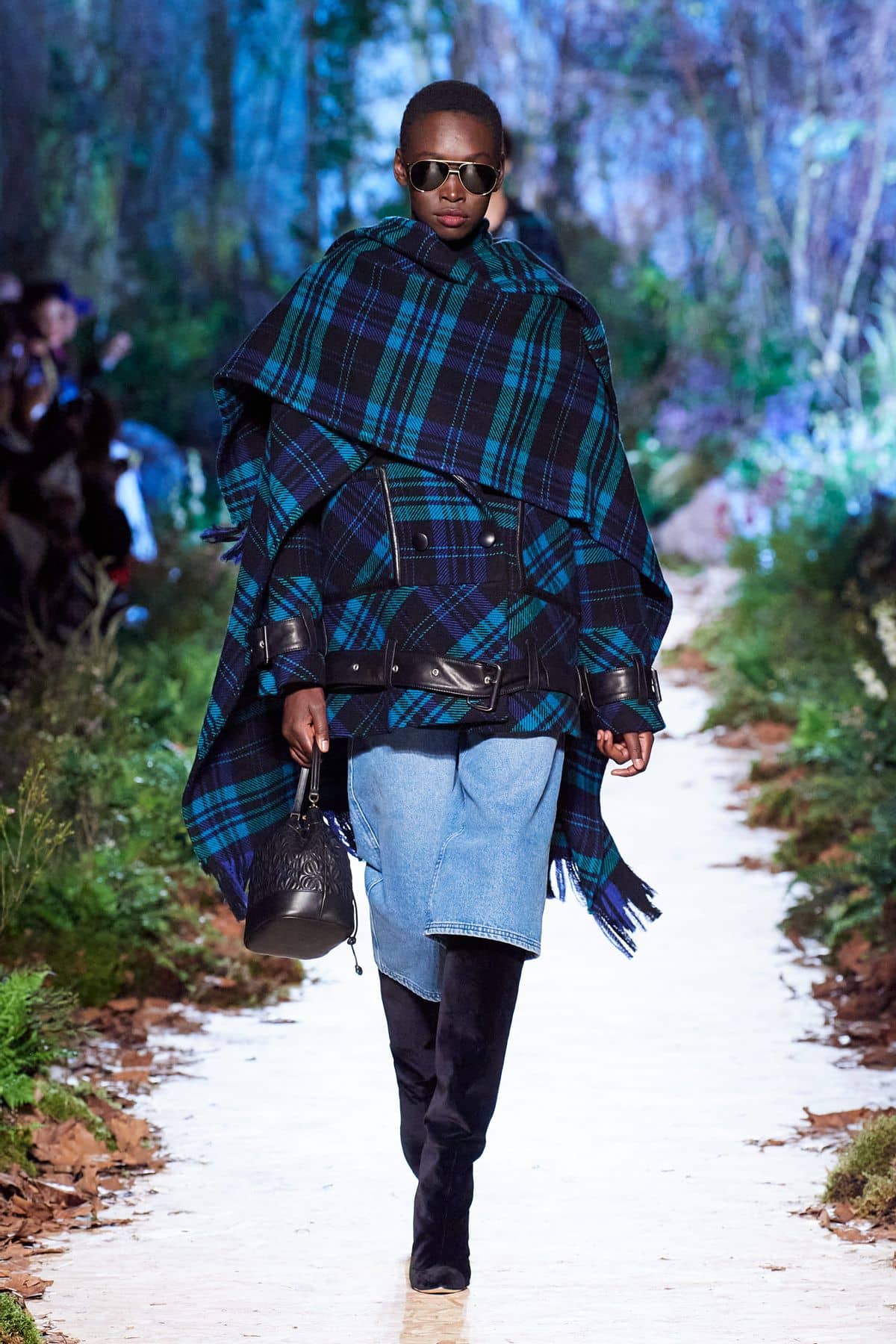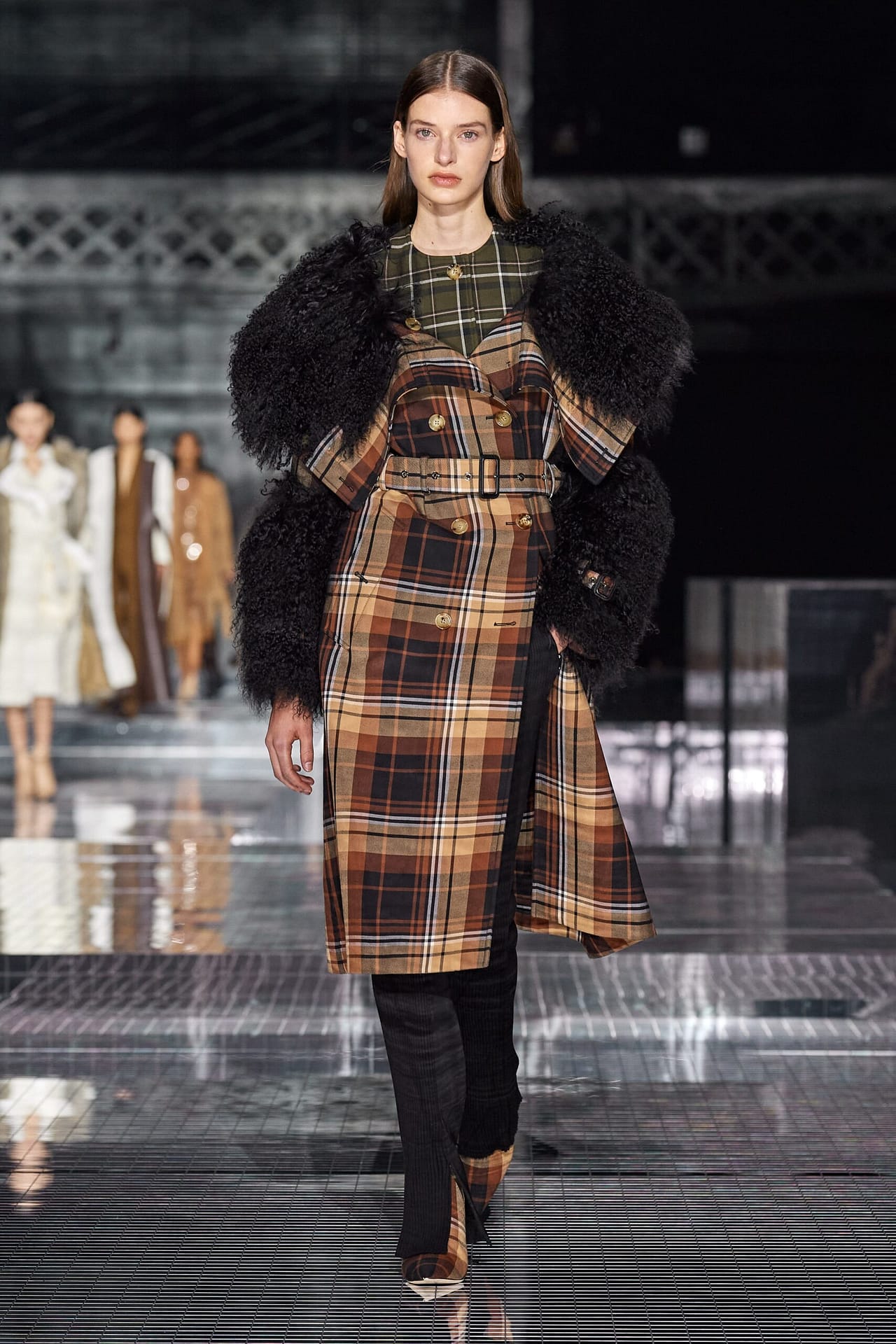 Plaids and Tartans are one of the most popular fall/winter 2020/2021 print trend and many designers used them in their collections.
It's a typical cold season pattern that gives us timeless warmth and comfort.
Burberry e Lanvin showed warm plaid coats with fur inserts; Celine, Dior, Gucci, Luisa Beccaria, Miu Miu e Saint Laurent used check prints for midi and long skirts with a British flavor, perfect to bring a colorful touch of elegance and cheerfulness to the female wardrobe.
Plaids and Tartans are also popular on the autumn-winter 2020/2021 runways of Maje, Marc Jacobs, Michael Kors, Ralph & Russo, Redemption, Stella McCartney, Veronica Beard, Versace.
Discover our plaid and tartan prints
---
Glen Plaid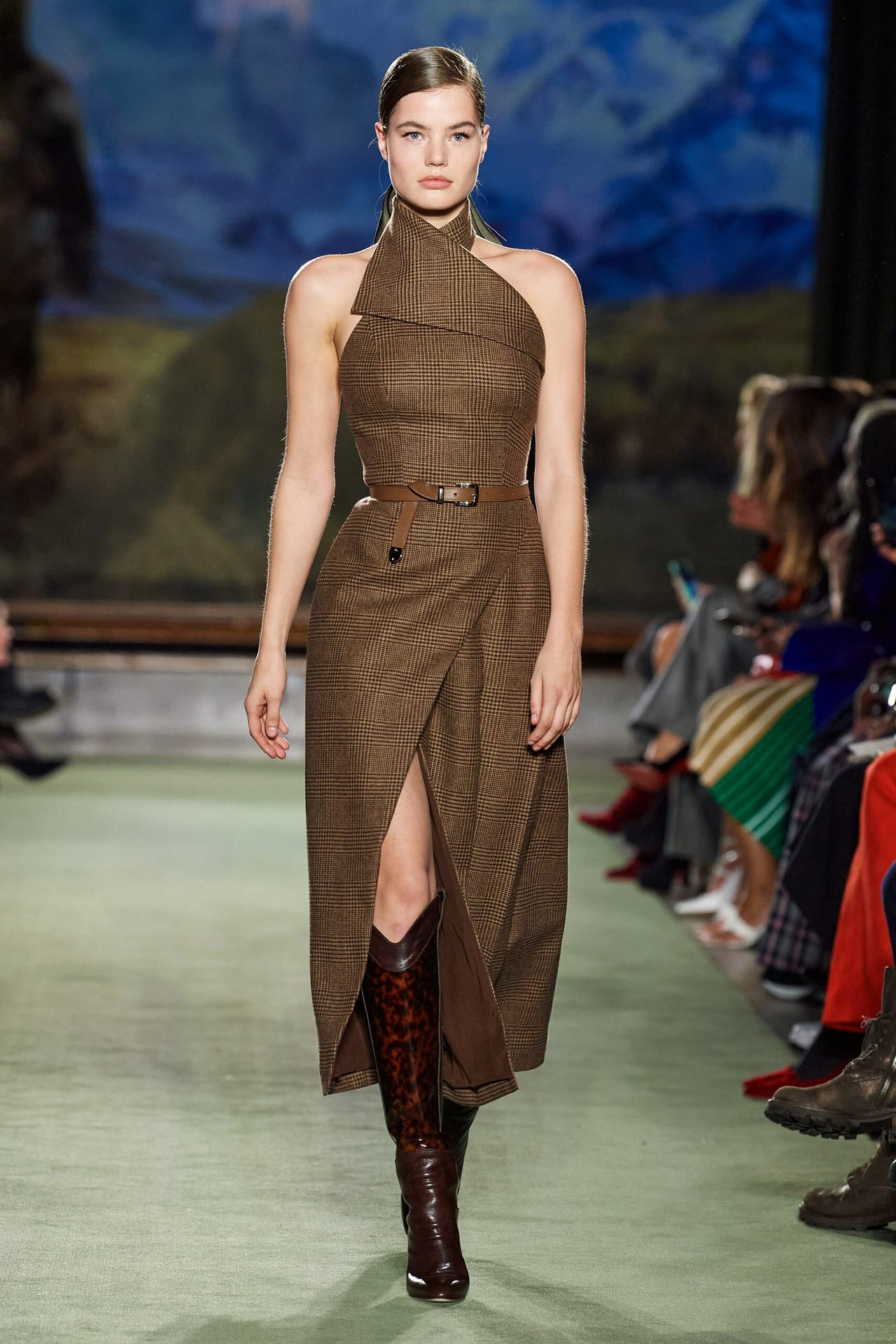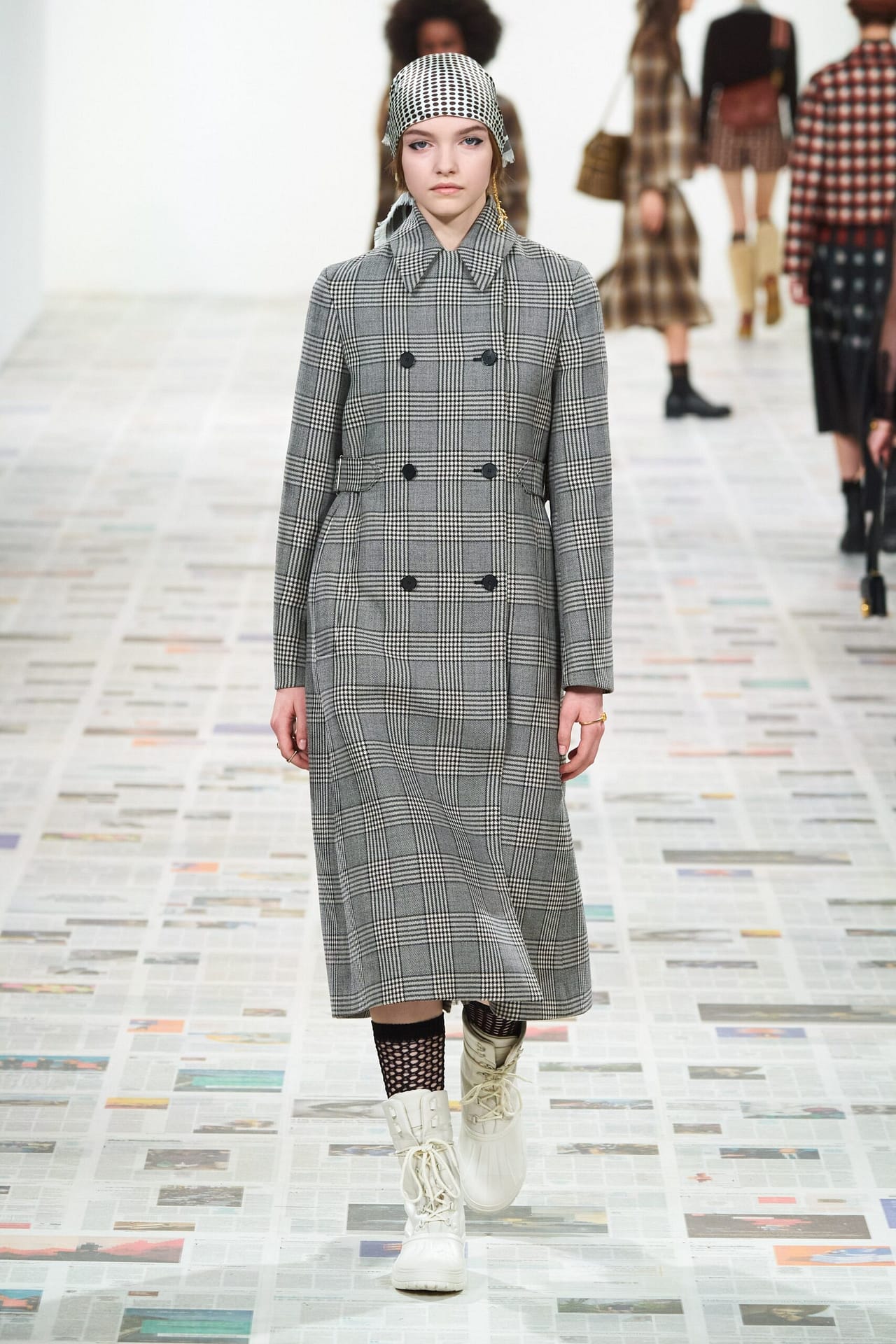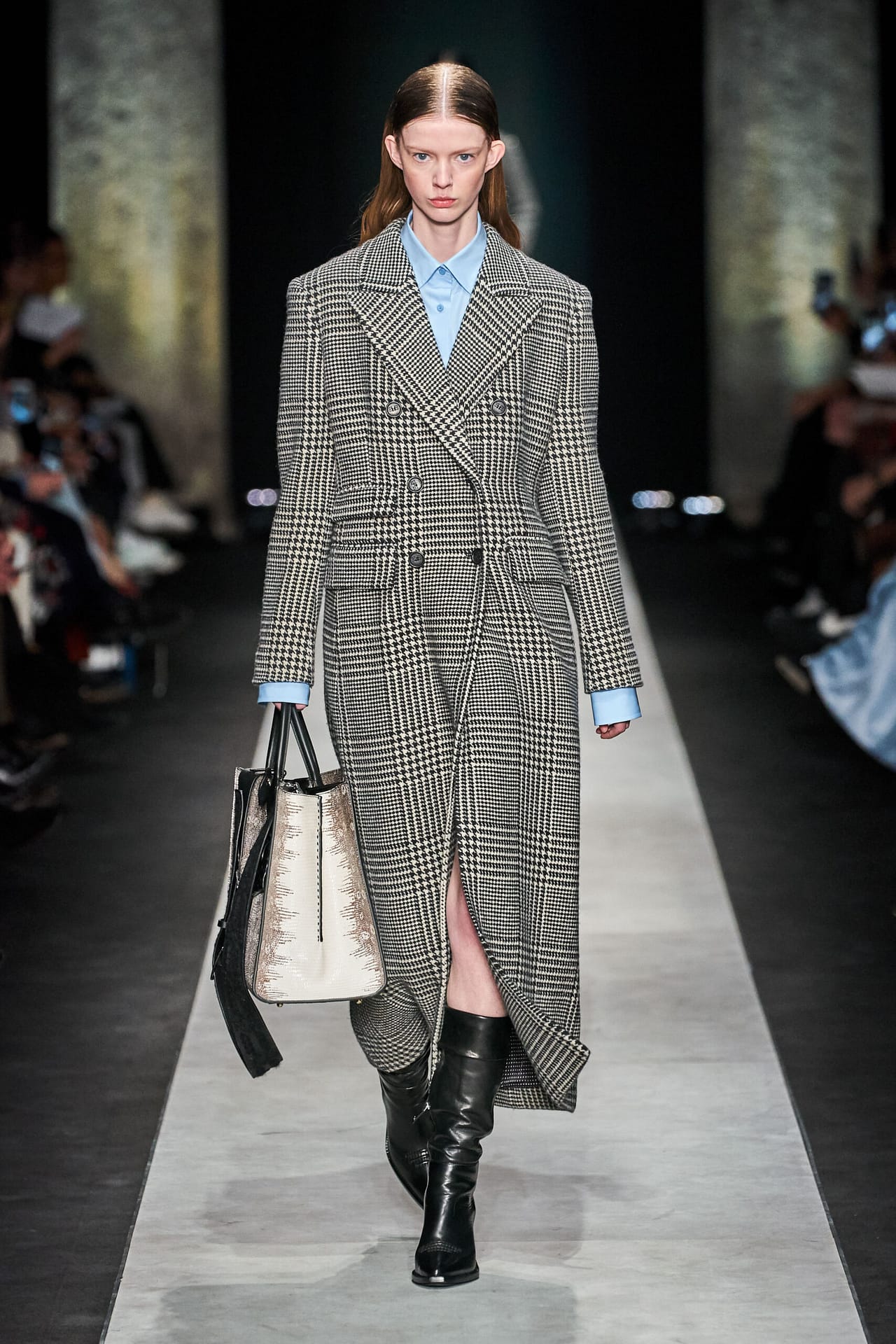 Glen plaid is a plaid print borrowed from the men's wardrobe, which is always trendy and owes its charm to the elegant cross-pane pattern comprised of both small and large checks.
It is a masculine fabric perfect for the most feminine outfits.
Christian Dior, Ermanno Scervino, Redemption e Saint Laurent for Fall Winter 2020/2021 proposed glen plaid double breasted jackets and coats in wool or wool-blend, elegant and well structured to wear split or in total look.
Gucci, Celine and Veronica Beard showed glen plaid pants with a soft or fitted line to be worn with blazers in the same pattern or with plain tops.
Very elegant and extremely refined are the glen plaid dress and coat proposed by Brandon Maxwell e da Louis Vuitton.
Discover our glen plaid fabrics
---
Velvet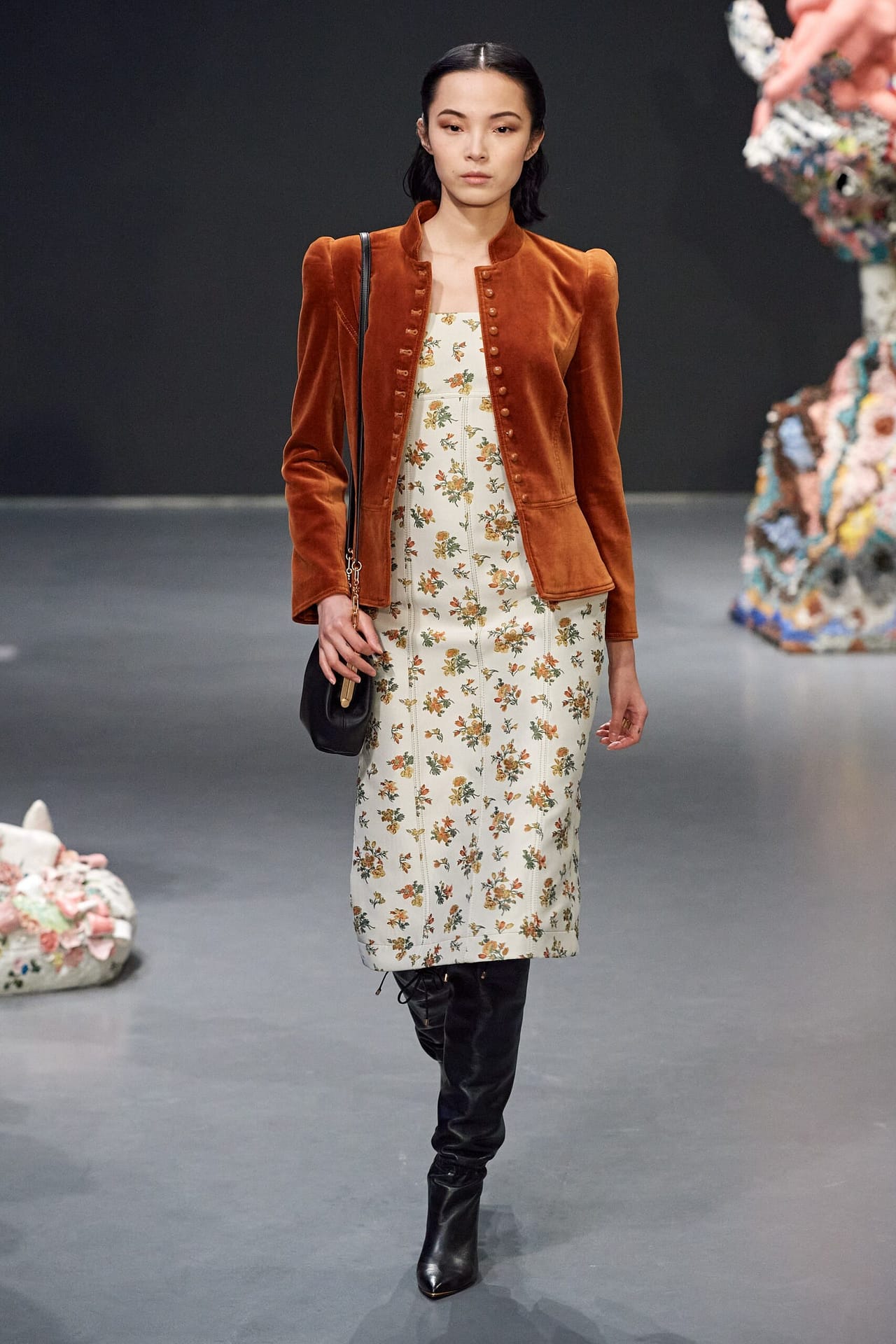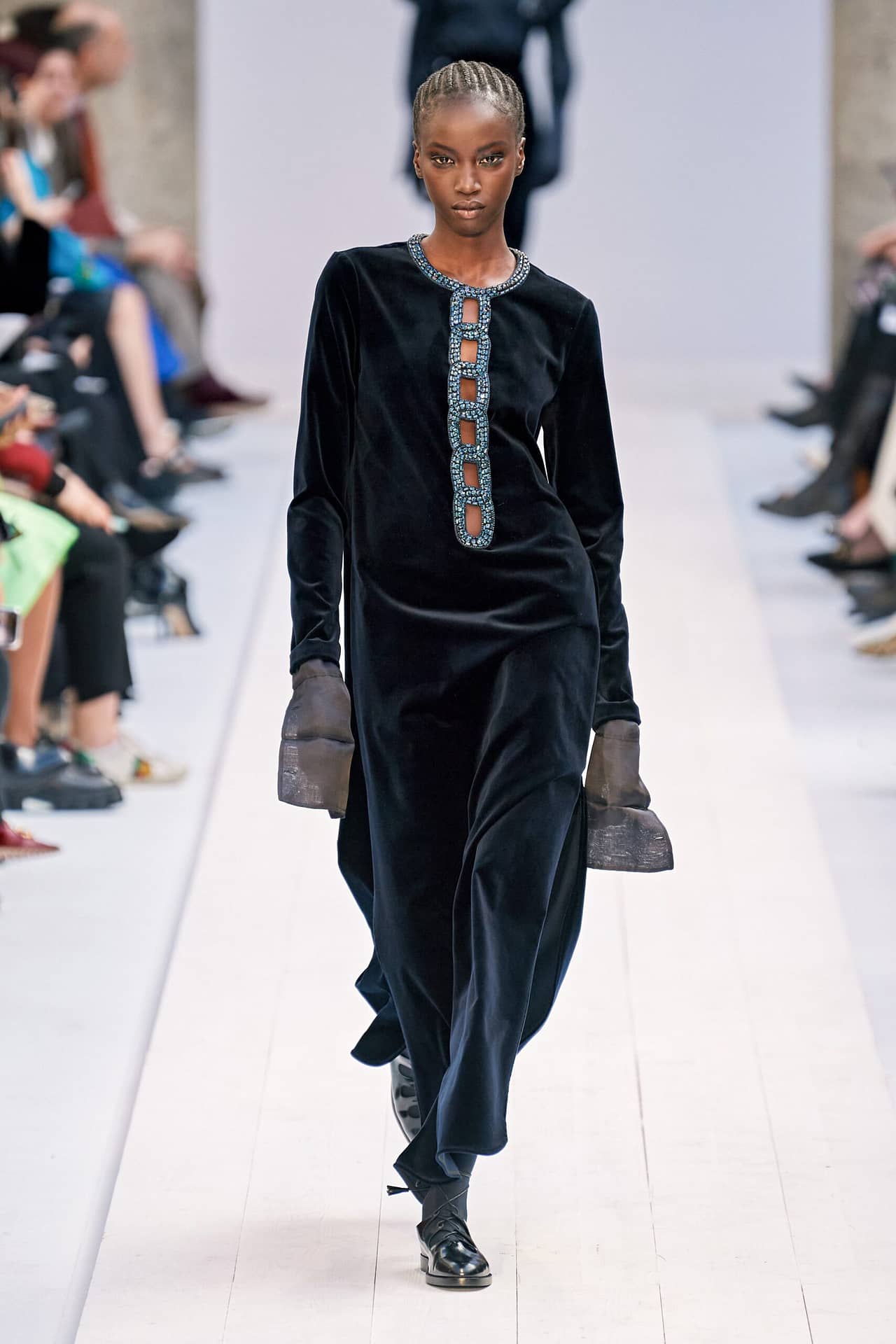 Velvet, soft to the touch and with a satin texture, is definitely one of the most comfortable trends of the winter 2020-2021 and is reconfirmed as the most glamorous fashion trend of the cold season.
Marchesa, Saint Laurent, Ralph Lauren, Max Mara, Monse present very elegant velvet dresses enriched with beads, belts and buckles.
Celine, Elie Saab, Ermanno Scervino, Redemption, Veronica Beard proposed suits jacket / blazer and pants in velvet in the classic variant of black and in the more vintage burgundy, red and terracotta.
Tory Burch showed an orange/brick velvet jacket with a retro flavor mixed with a light dress with floral pattern.
Discover our velvet fabric
---
Houndstooth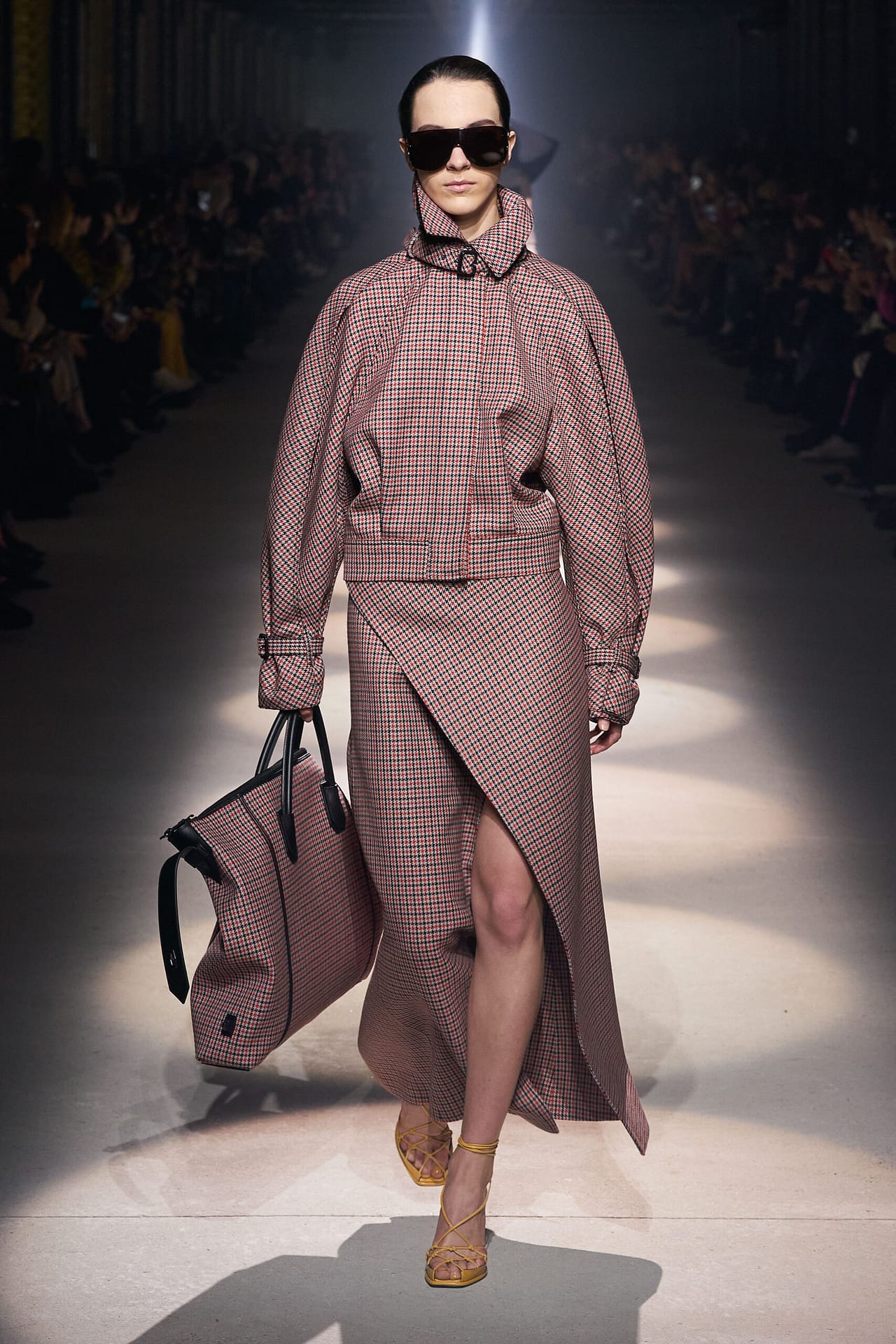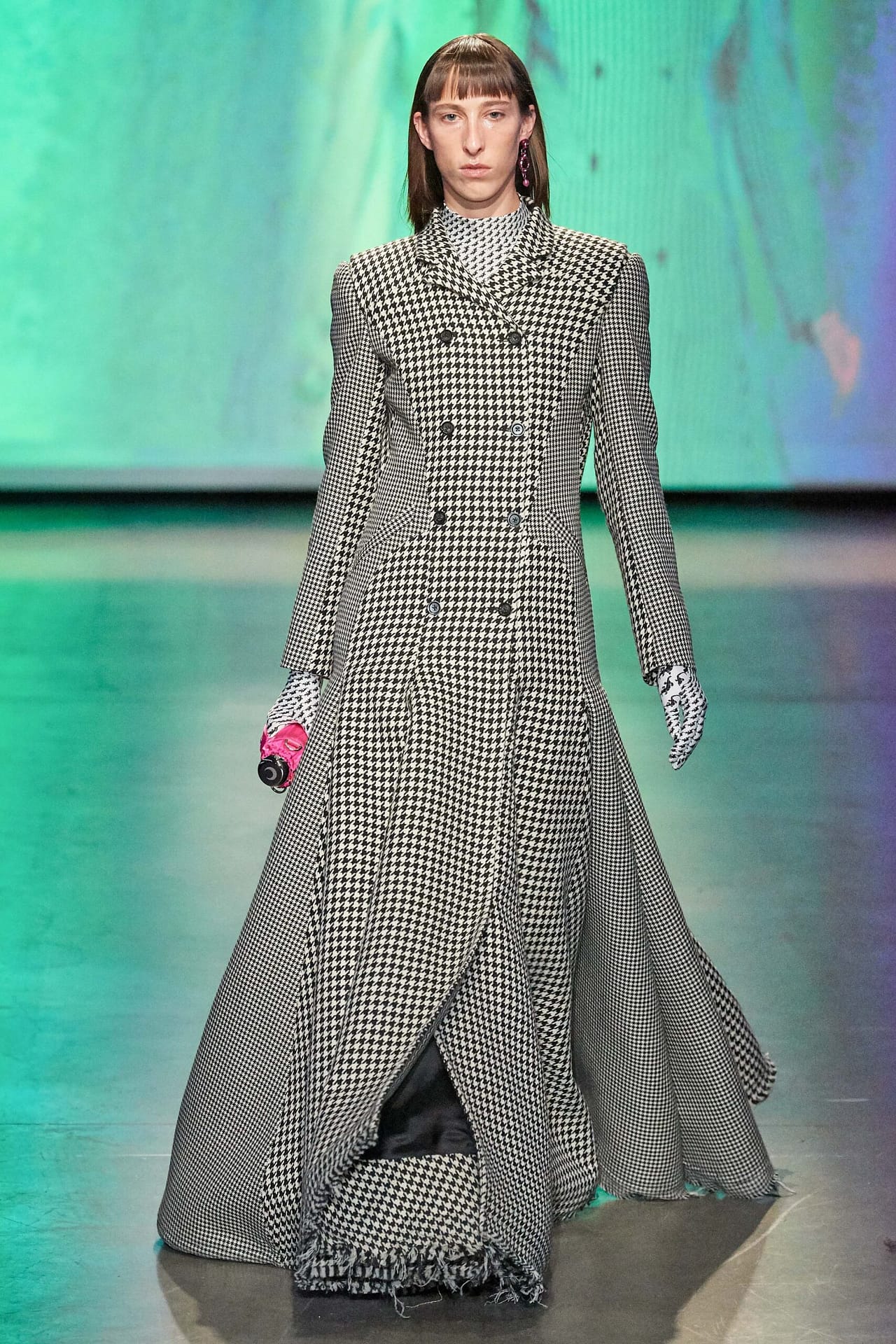 Houndstooth is an elegant and timeless pattern, a particular weft obtained by combining yarns of contrasting colors.
This iconic design, always fashionable, in the autumn-winter 2020-2021 collections is revisited and re-proposed in various color combinations, classic, but also original and captivating.
Michael Kors proposed a double-breasted dress with cape in Pied-de-poule fancy green tones; Marine Serre a long wool-blend double-breasted houndstooth coat, in classic black and white tones; Givenchy a suit in shades of red, white and black with a matching maxi bag, all in houndstooth print.
The result? Elegant and formal looks, sometimes even casual, but always super chic.
We also spotted houndstooth at: Hermès – Versace – Ermanno Scervino – Elie Saab – Chloé.
Discover our houndstooth fabrics
---
Pinstripes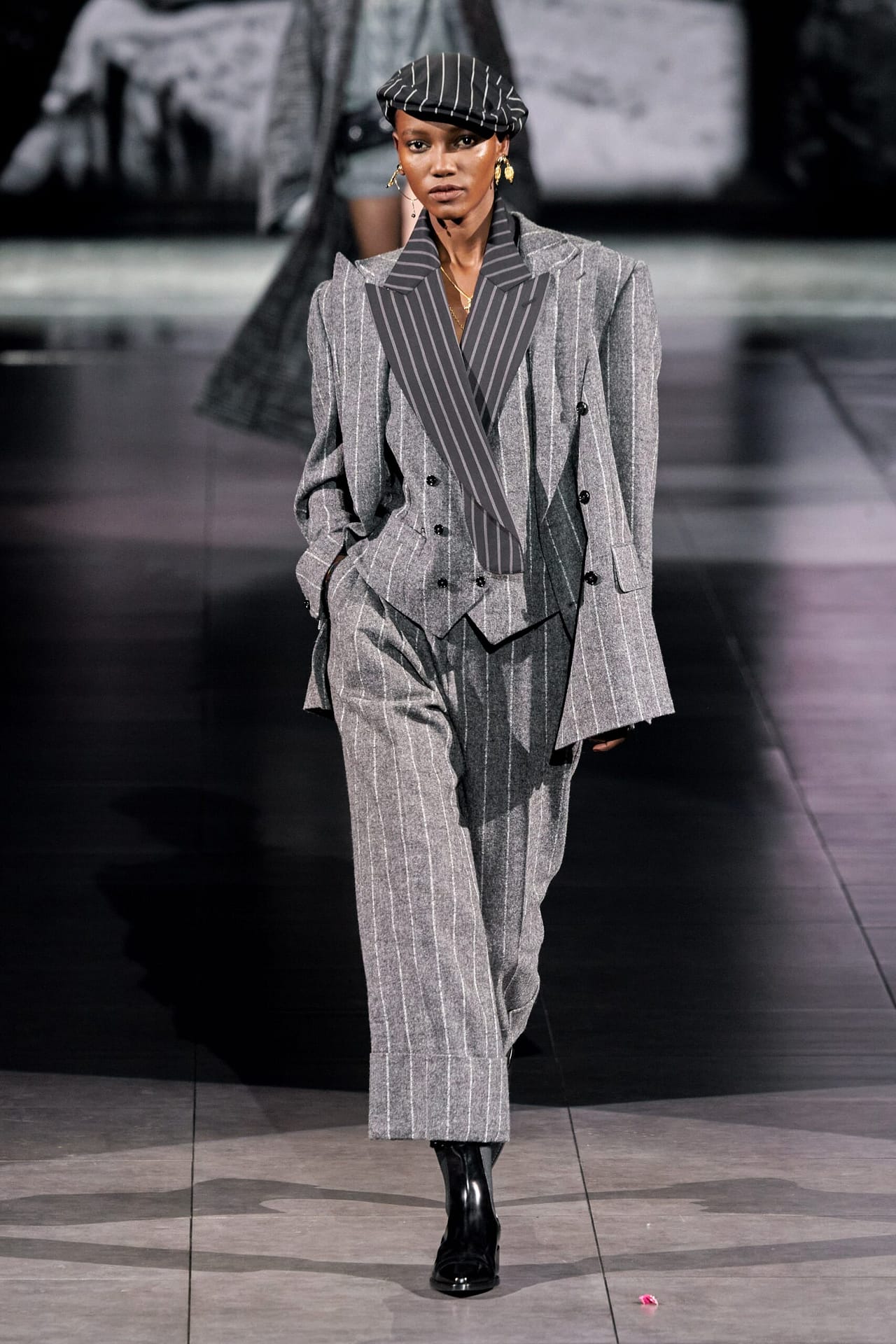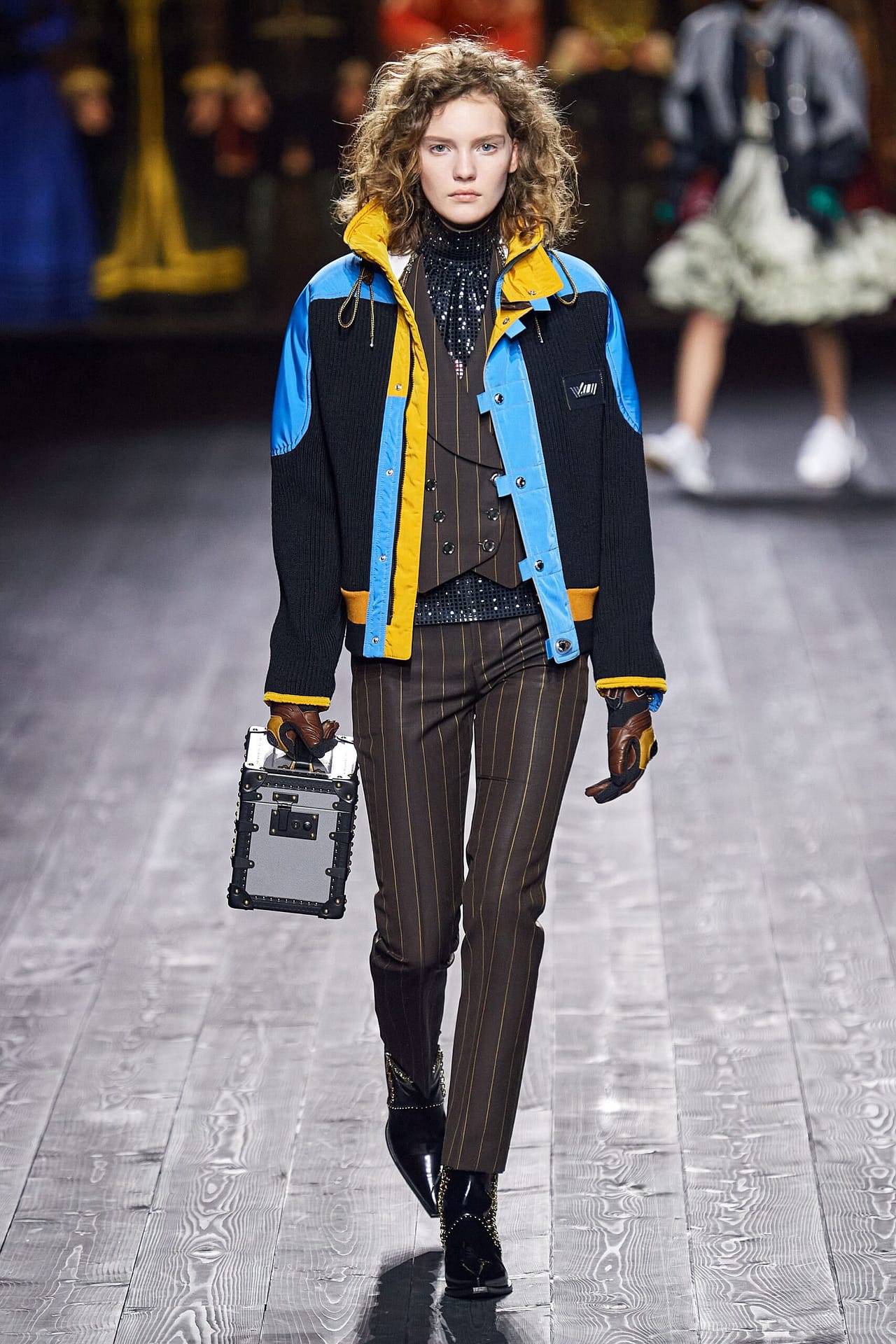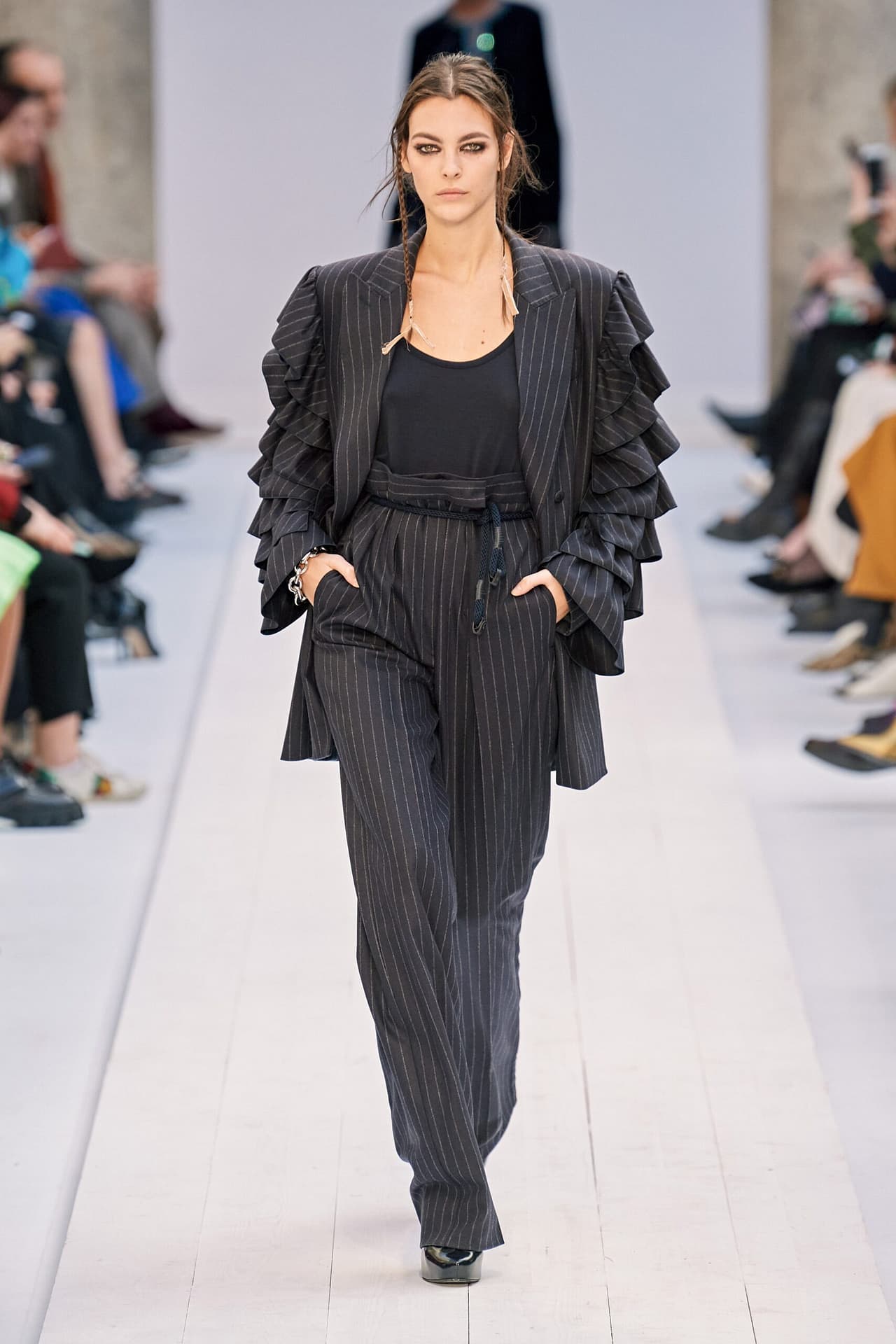 It's been a while since we've seen this subtle and versatile pattern work its way into the major trend circuit and in the fall/ winter 2020-2021 runways there were plenty of pinstripes.
Most often pinstripe is associated with suiting and tailored garments but other silhouettes took on the print and we saw designers play with the many variations of this pattern.
Dolce & Gabbana fa un grande utilizzo del gessato per pantaloni giacche e gilet dallo stile sartoriale ed elegante; Louis Vuitton lightens the seriousness of a pinstripe suit with a combined sporty jacket.
Maje, Max Mara, Redemption e Ralph Lauren praise the subtle charm of pinstripes proposing in their autumn-winter 2020 2021 fashion shows suits and blazers with pinstripe print of great charm and personality.
Discover our Pinstripe fabrics
---
Floral Prints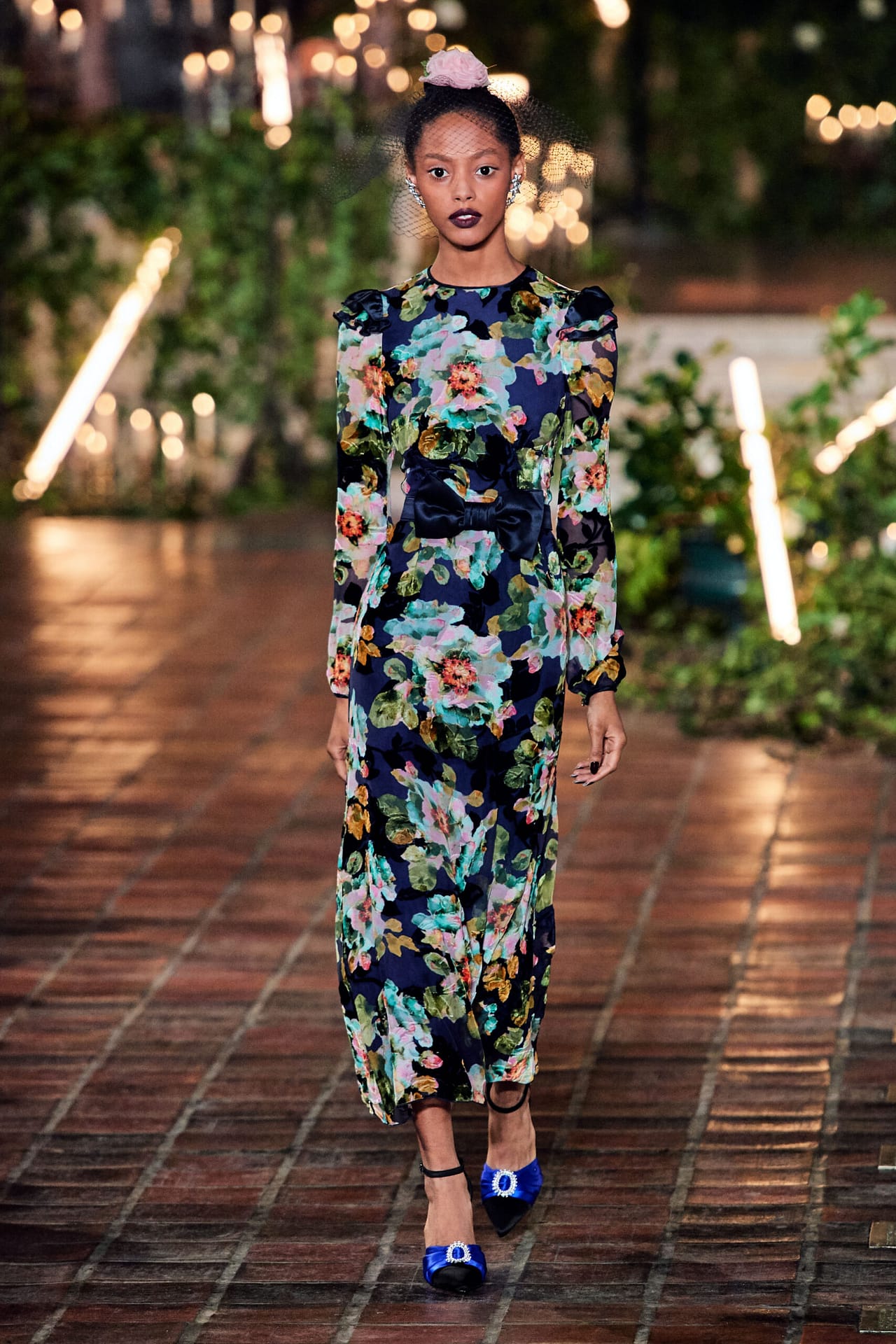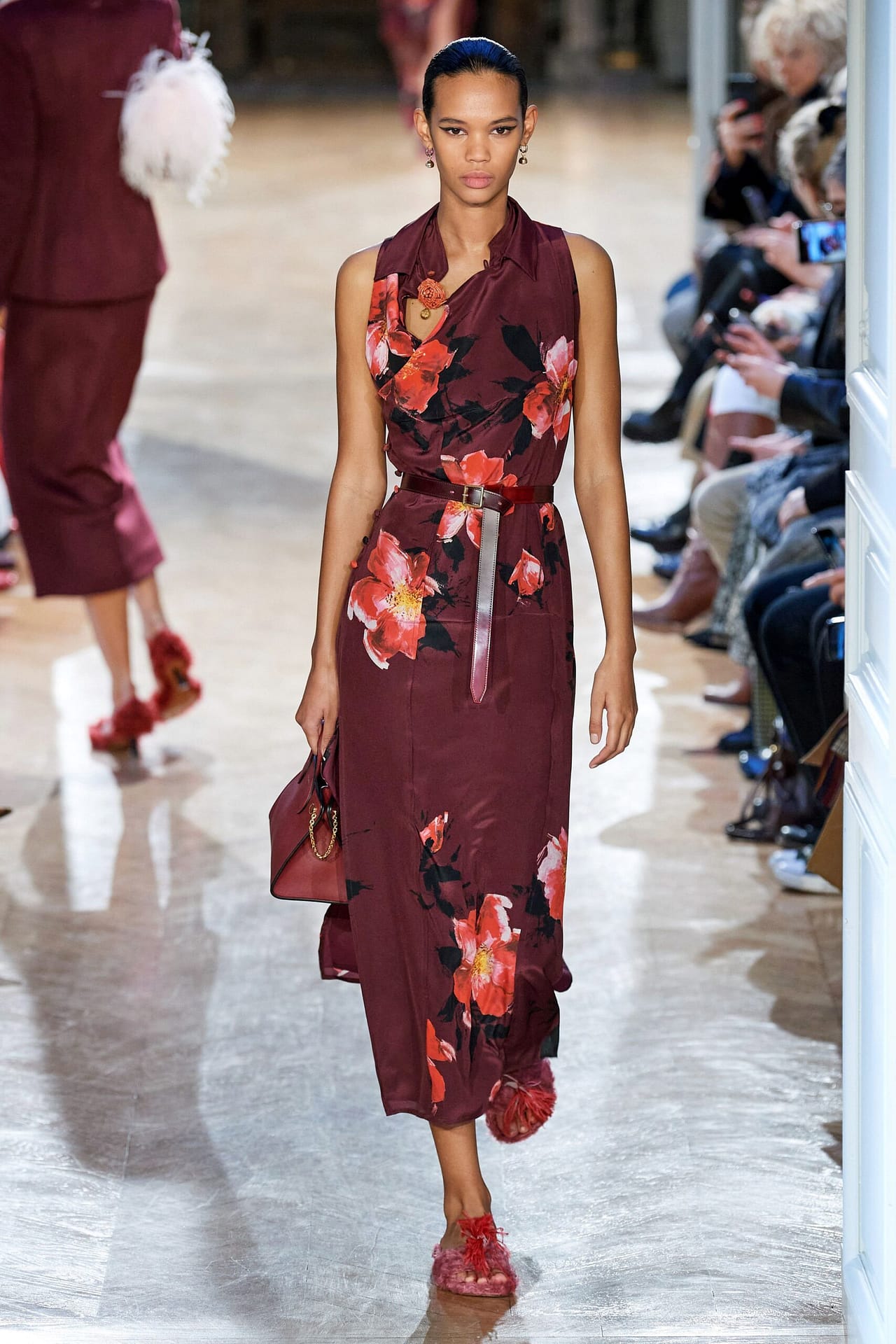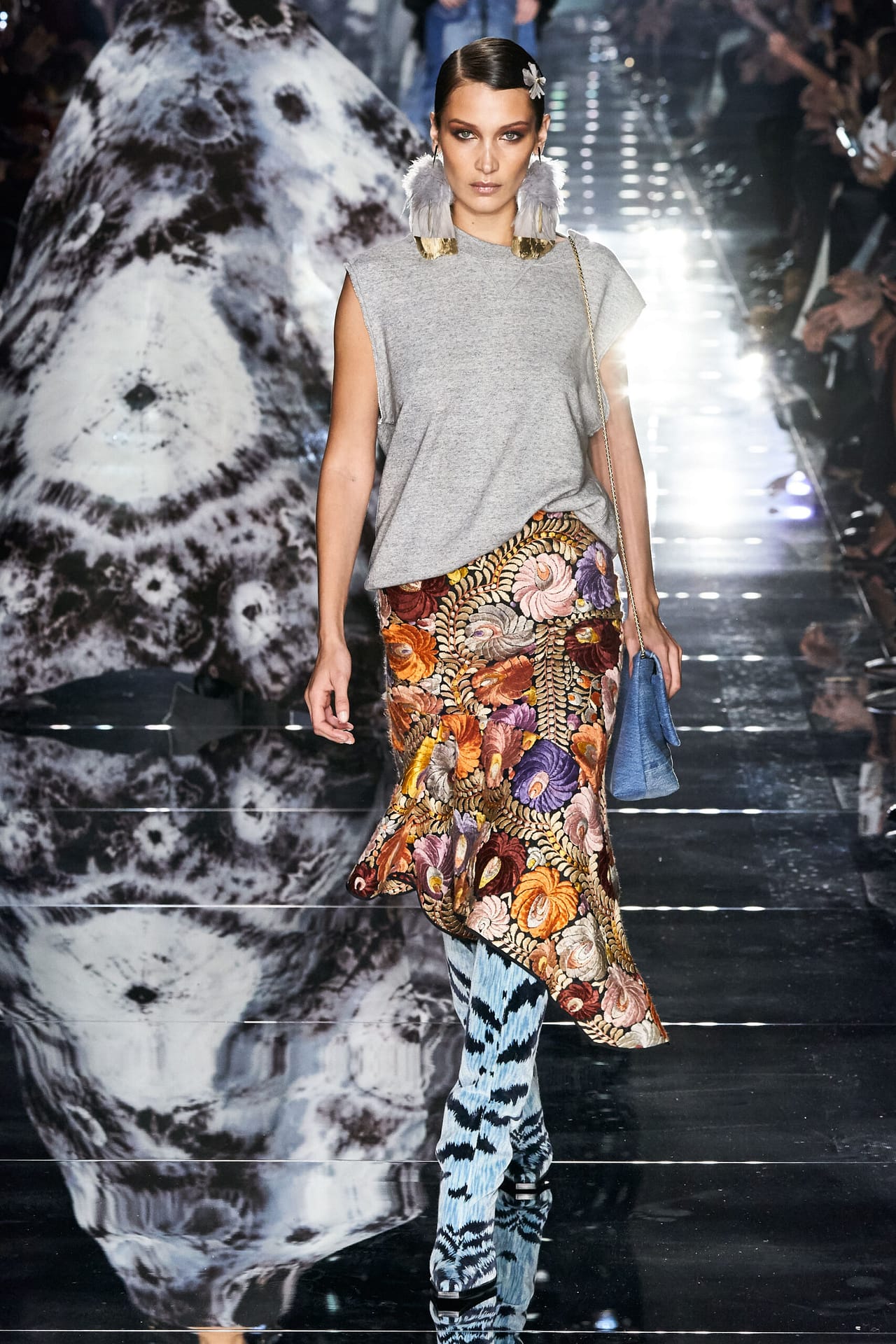 This winter will be a blaze of flowers. Not only in summer, but also in the cold season the flowers will color our wardrobe.
Sober shades and monochromatic looks alternate with floral outfits with botanical motifs that give a romantic allure and a burst of energy to day and evening dresses.
At Rodarte we saw many decorations and floral inserts including a long dress in shades of bright pink covered with green leaves and flowers, always in shades of pink and an elegant formal dress with large floral prints on a midnight blue background.
Prabal Gurung presented a colorful cocktail dress with flowers; Anteprima showed a dark green cape, shawl and purse with floral decorations; Tom Ford presented a colorful floral skirt with asymmetrical hem; Altuzarra an elegant long dress in warm burgundy tones with maxi flowers to decorate the length.
There were plenty of vintage floral prints at Moschino, declined on suits, capes and pannier dresses, inspired by Marie Antoinette.
Discover our floral prints and jacquards