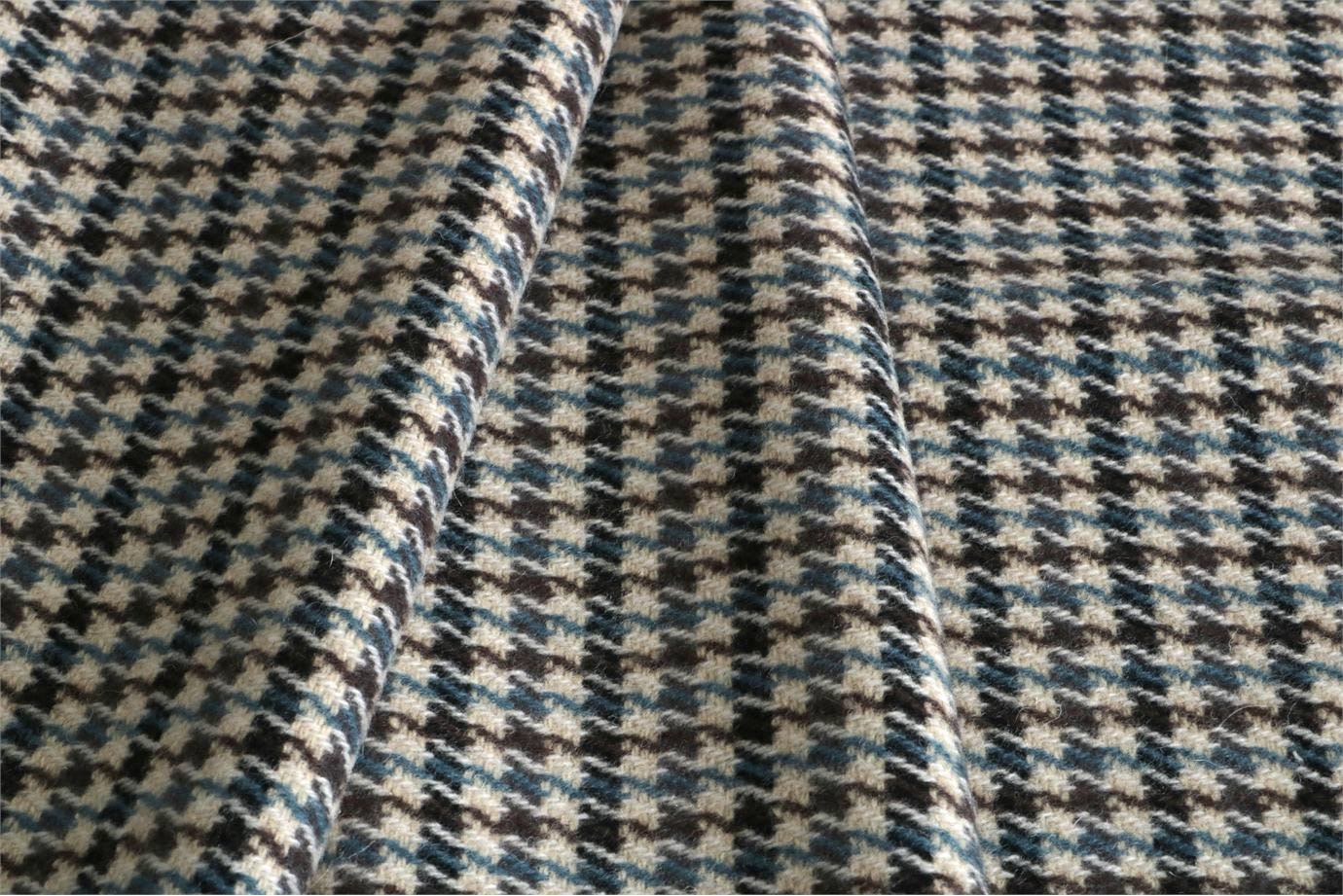 Houndstooth Fabrics
Indulge in the timeless allure of houndstooth patterns with our exquisite collection of wool fabrics, perfect for crafting jackets, dresses, skirts, trousers, or coats that stand the test of both time and trends.
Read more
Register to view prices, place an order or request free samples
Login / Register
Promo
Step into the legacy of a pattern that transcends generations with our selection of fine woolen houndstooth fabrics.
Iconic Houndstooth: A Heritage of Style
Houndstooth, characterized by its distinctive broken checks, exudes a classic charm that effortlessly merges tradition with contemporary style. Our wool houndstooth fabrics pay homage to this iconic pattern, allowing you to infuse your creations with a touch of timeless elegance.
Wool Comfort: Luxurious Warmth
Our fabrics are meticulously crafted to offer not just style but also an indulgent feel against the skin. Experience the coziness of wool as you embrace the changing seasons in style.
Versatility Redefined: From Jackets to Coats
Our wool houndstooth fabrics are designed for the modern wardrobe. Whether you're envisioning a tailored jacket that exudes professionalism or a statement coat that turns heads, our fabrics offer unparalleled versatility. Craft dresses, skirts, trousers, or any ensemble you desire, and let the classic houndstooth pattern elevate your style.
Timeless Patterns, Modern Appeal
While houndstooth has a rich history, our collection brings a contemporary twist to this timeless pattern. The interplay of colors and the meticulous weaving process result in fabrics that are not just a tribute to tradition but also a celebration of modern design.