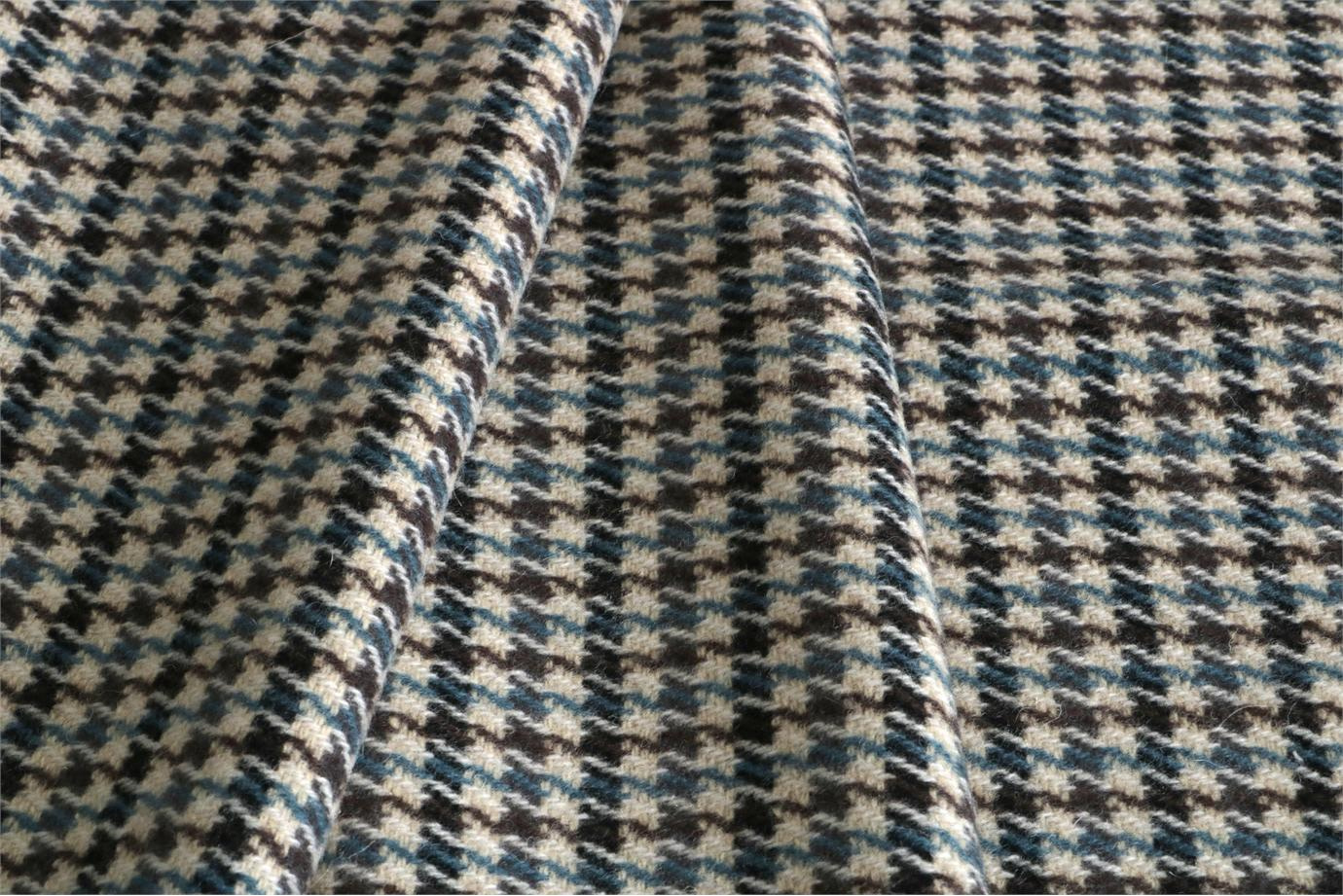 Houndstooth Fabrics
Shop online our premium quality houndstooth woolen fabrics.
Like many classic menswear patterns, the houndstooth pattern originates from shepherds in the Scottish lowlands.
Also referred pied-de-poule or dogstooth, houndstooth is a two-toned pattern that combines dark and light threads in uneven rows. The broken checks or abstract, four pointed shapes and uneven patterns resemble a dog's tooth – hence the name.
Read more
Houndstooth fabric is soft, and has a little bit of stretch because of the way it is woven. Using a twill weave, four threads of a dark color are woven up and four threads of a lighter color are woven downwards.
Originally, the darker color was black while the lighter color was white. Nowadays, fabric manufacturers are using other different colors besides the traditional black and white. Sometimes, even a third color is added. It is quite possible to find a knitted or crocheted houndstooth item.
Originally 100% wool was used but today, many other fibres can be used such as cotton, polyester and other animal fibres. Houndstooth fabric is used to fabricate many articles of clothing such as men and women's suits, coats and skirts.