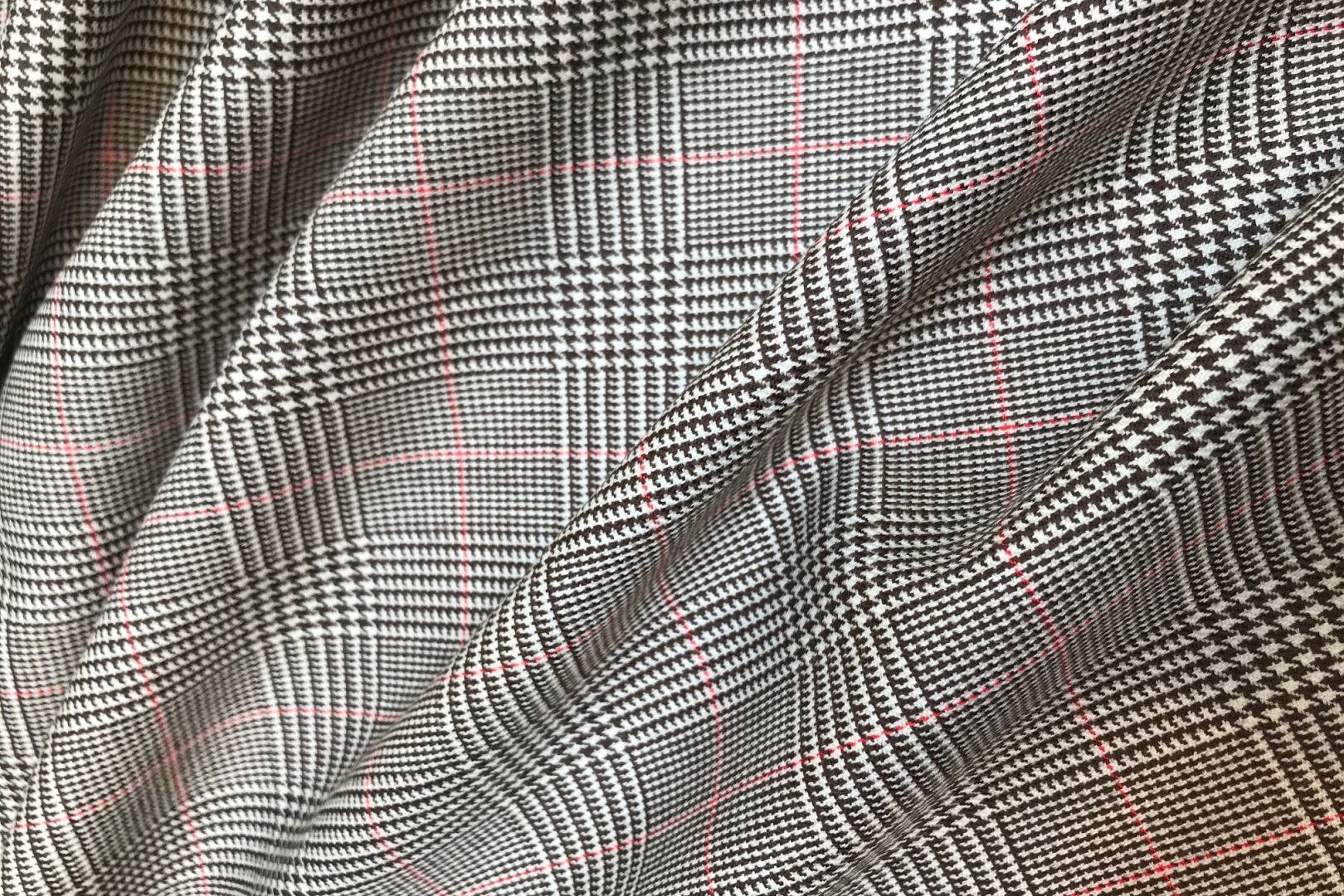 Glen Plaid Fabrics
Shop online our top quality glen plaid woolen fabrics for dressmaking.
Glen plaid a.k.a. Prince of Wales plaid is a plaid print borrowed from the men's wardrobe, which is always trendy and owes its charm to the elegant cross-pane pattern comprised of both small and large checks.
It is a masculine fabric perfect for the most feminine outfits.