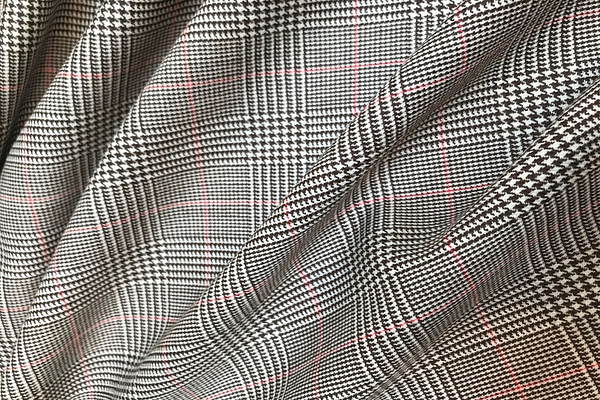 Glen Plaid Fabrics
Timeless Appeal: discover our exclusive selection of glen plaid woolen fabrics for apparel and fashion, perfect for creating elegant dresses, trousers, jackets, suits and coats.
.
Read more
Register to view prices, place an order or request free samples
Login / Register
In the realm of fashion, certain patterns stand as perennial symbols of sophistication and classic style. Among them, the glen plaid a.k.a. Prince of Wales check, known for its refined charm, has maintained its allure through decades of changing trends.
At new tess, we invite you to explore the enduring elegance of our glen plaid fabrics, meticulously crafted for both men and women seeking timeless sartorial statements.
A Legacy of Royalty
Originating from the estate of Edward VII, the Prince of Wales check has long been associated with regal sophistication. Our fabric collection pays homage to this legacy, offering a range of Prince of Wales check designs that blend tradition with contemporary fashion sensibilities.
Classic Patterns, Modern Twists
While rooted in tradition, our Prince of Wales check fabrics also embrace modern interpretations. The collection includes variations in color, scale, and fabric textures, offering a fresh take on this timeless pattern. It's an invitation to designers and fashion enthusiasts to play with the classic, infusing their creations with contemporary creativity.
Impeccable Quality
Our abstract patterned fabrics are sourced from the finest materials and undergo rigorous quality checks to ensure that they meet the highest standards. The result is a collection of fabrics that not only look exquisite but also feel luxurious against the skin.
At new tess, we're committed to providing you with the best online shopping experience. We offer fast international shipping and excellent customer service, so you can shop with confidence. The price/quality ratio of our fabrics is the best you can find online.