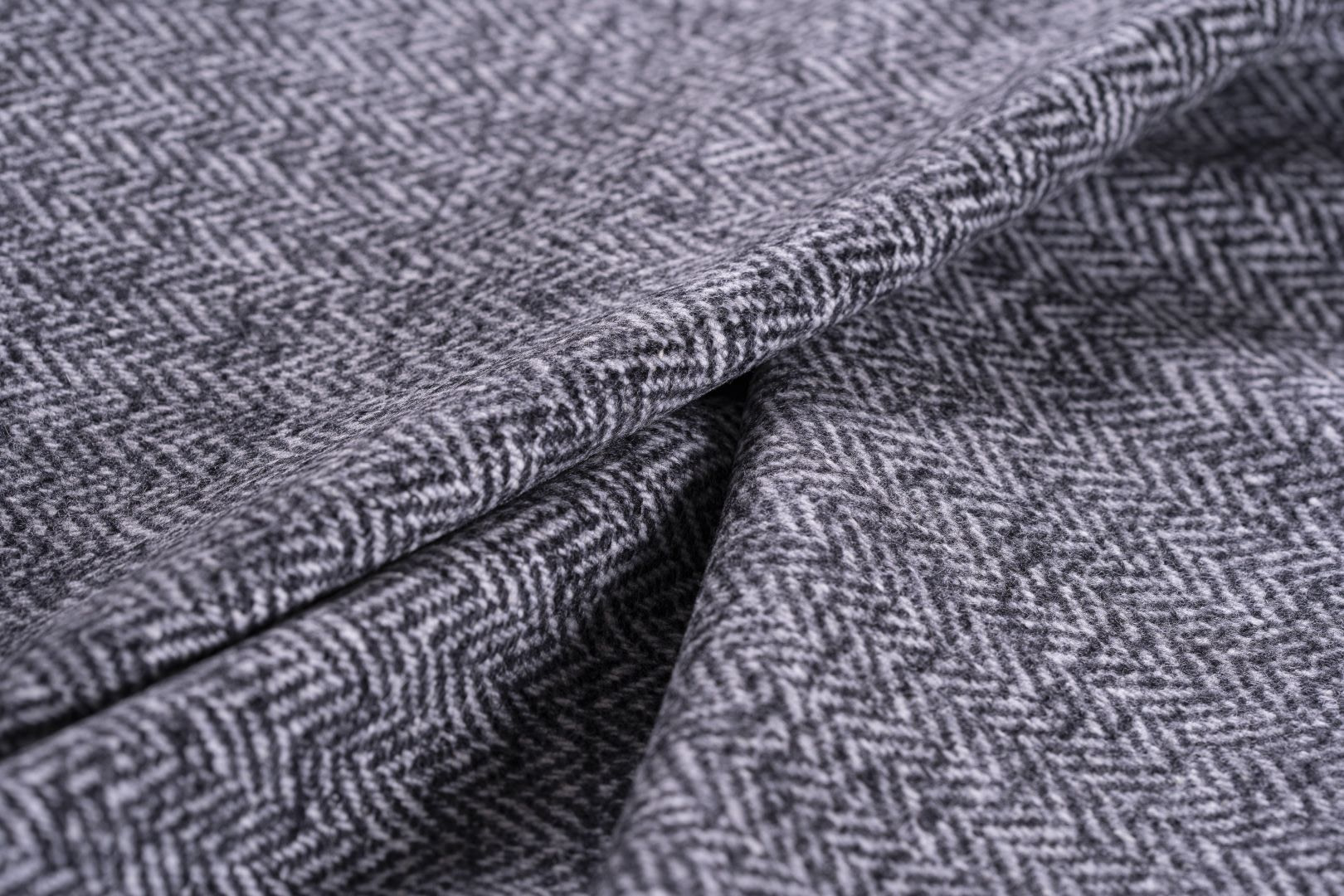 Herringbone
Shop online our beautiful woolen herringbone coating fabric.
Read more
No products were found matching your selection.
Best Seller Fabrics
Must have apparel and fashion fabrics
77% WV, 19% PA, 4% EA
139 cm
317 g

/ m
Herringbone is a classic suiting and coating fabric with a distinctive V-shaped weaved pattern. It is distinguished from a plain chevron by the break at reversal, which makes it resemble a broken zigzag.