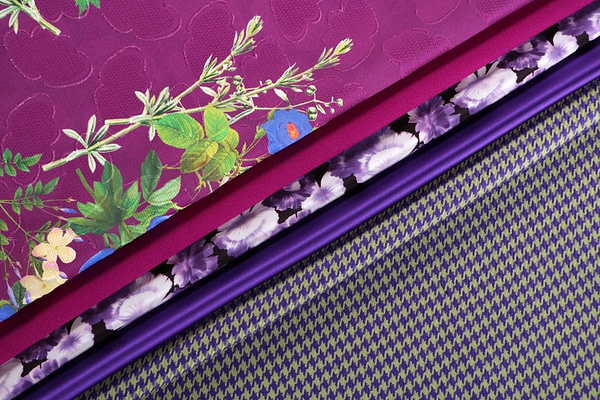 Purple Fabrics Fall-Winter 2023/2024
Register to view prices, place an order or request free samples
Login / Register
Purple fabrics will be one of the hottest trends for Fall-Winter 2023/2024 fashion. The intense and sophisticated color will be present in many clothing and accessory collections, offering a wide range of options to create unique and elegant outfits.
new tess offers a wide range of purple fabrics in different materials, such as cotton, wool, silk, and velvet, perfect for creating winter clothing like coats, jackets, pants, and dresses. Thanks to their versatility, purple fabrics easily pair with other colors, such as white, black, gray, and different shades of purple.
Don't miss the opportunity to experiment with this fashion trend and add a touch of elegance to your Fall-Winter 2023/2024 wardrobe with new tess' high-quality purple fabrics. Choose from the wide selection of purple fabrics available at New Tess and create unique and fashionable clothing pieces suitable for any occasion. Renew your look with new tess' high-quality purple fabrics and become a style icon.