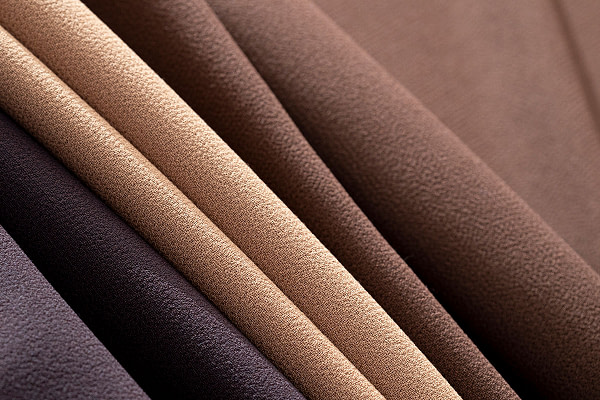 Wool Double Crêpe fabrics
Shop online the highest quality wool double crepe fabric.
new tess's double wool crepe fabric, proudly made in Italy, is available in over 30 colors, always in stock.
Read more
Register to view prices, place an order or request free samples
Login / Register
Our apparel and fashion double-faced wool crepe, is a luxurious fabric in 100% pure wool, made in Italy.
This fabric is actually two fabrics in one, woven with a set of threads that join the fabrics, wrong sides together.
Both warp and weft yarns are spun with a twist that creates a light hand. The two layers of crepe fabrics bonded together give the possibility to create high fashion garments since stitching can be made invisible.
Ideal for reversible and unlined styles, it is a fine and sophisticated fabric, featuring a clean, non-fuzzy look, perfect to make elegant garments: day and evening dresses, skirts, trousers, jackets and light coats.
Our fine wool double crepe fabric is available in many beautiful solid colours, sold online by the metre.
In order to choose the most suitable colour for your sewing project, you can order our free Wool Sample Sets.