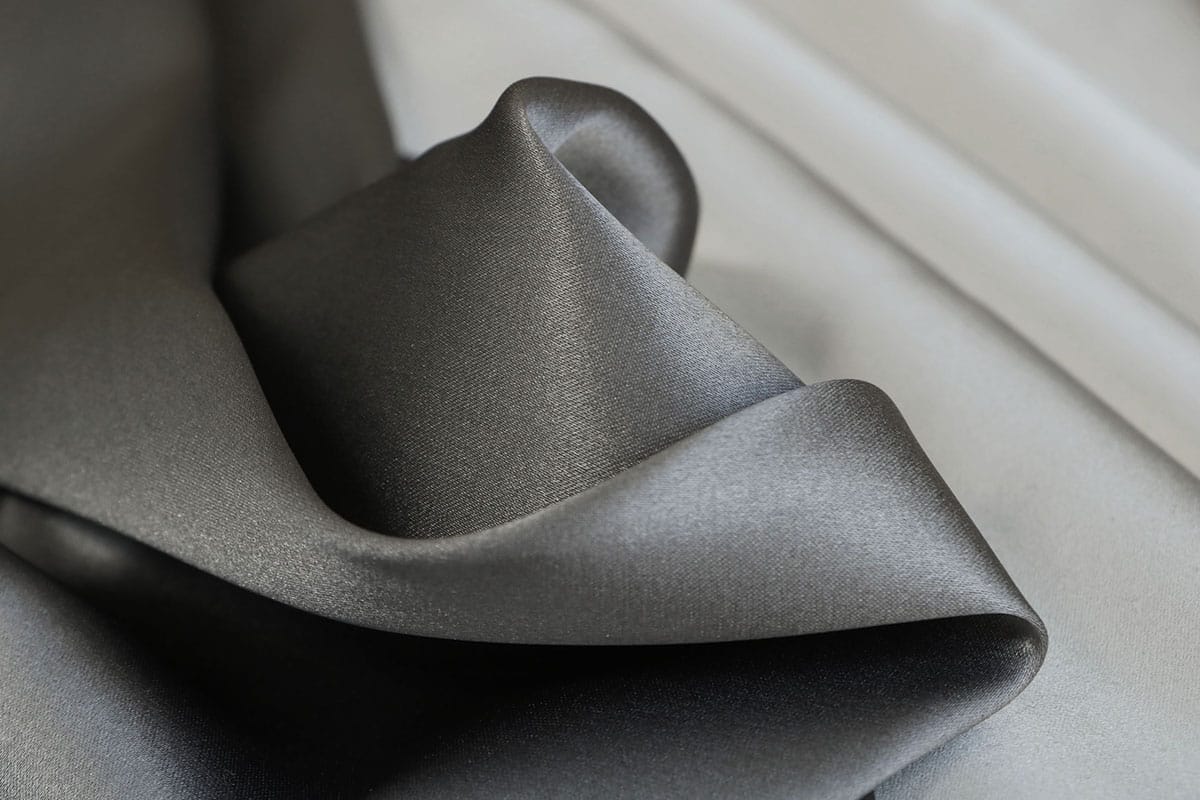 Silk Satin Stretch fabrics
Buy online our top quality pure silk stretch satin fabric.
Our apparel and fashion silk satin stretch, made of 94% pure silk and 6% elastan, is a seductive, slinky, lightweight and softly draping fabric that clings to the body.
It combines the sheen of silk with the comfort of stretch.
Made with very closely spaced warp threads of lustrous silk and a weft of satin crepe spun with a fine elastomer called soyeline. Satin weave. Principal features are fluidity and comfort.
Silk stretch satin fabric is one of our most popular satin fabrics and is ideal for alluring evening gowns, mermaid dresses, blouses, luxurious lingerie or smart, lightweight jackets.
Our silk stretch satin fabric is available in a range of beautiful solid colours, sold online by the metre.