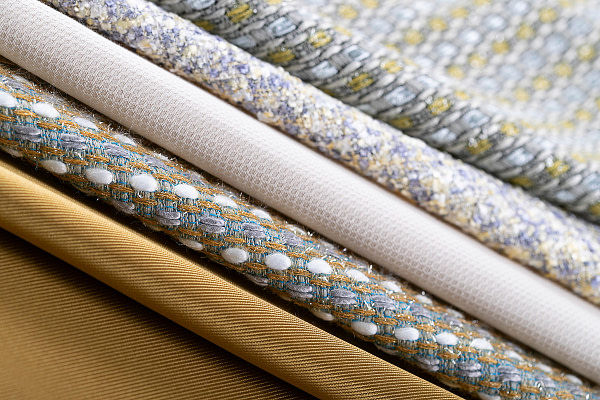 Weaved Fabrics
Buy online our top quality fabric weaves for dressmaking.
Read more
Register to view prices, place an order or request free samples
Login / Register
Looking to add a touch of elegance and originality to your wardrobe? Explore our online selection of new tess fabrics with intricate weaves for clothing, and discover a world of possibilities to express your unique style.
Fabrics with intricate weaves are renowned for their sophisticated design and intricate texture. They are the perfect choice for those seeking to create distinctive, high-quality clothing.
Our range of new tess fabrics with intricate weave patterns offers a variety of options to cater to the needs of any fashion project. Whether you are searching for fabric for elegant dresses, fashionable jackets, or tailored skirts, you will undoubtedly find the perfect material in our collection.
An intricate weave pattern is a versatile choice that can be used to craft both formal and casual garments. The intricate texture adds a touch of refinement to any outfit, ensuring that you will turn heads wherever you go.
Our selection of fabrics with intricate weave patterns is crafted from high-quality materials such as silk, viscose, and polyester, ensuring comfort and durability. These fabrics are easy to work with and offer an impeccable fit.
Choose the quality and elegance of our fabrics for your next fashion project. Shop online at new tess and start creating extraordinary garments today.