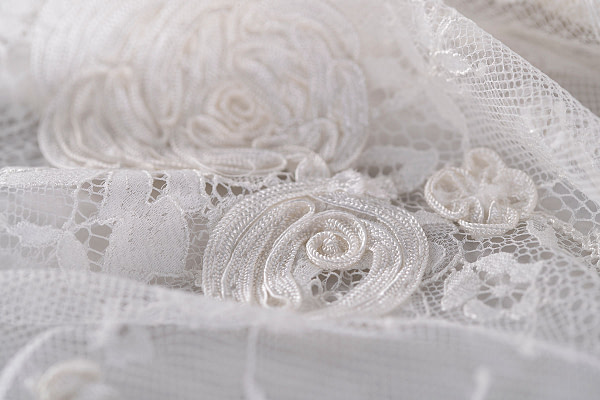 Rebrodé Lace
Register to view prices, place an order or request free samples
Login / Register
75% VI, 25% PA
130 cm
301 g

/ m
Lace of Middle Eastern origin characterized by a relief embroidery on a light base or on tulle. It owes its name to the fact that most of the motifs are bordered by the characteristic cord that underlines and enhances the decoration.
Very elegant and very feminine, rebrodè lace is often used in bridal ateliers to create floral inlays on the back, sleeves and décolleté with a tatoo effect that gives an intriguing sensuality.
Shop online our selection of luxurious rebrodè lace and tulle, perfect for romantic wedding dresses, formal dresses or evening gowns.