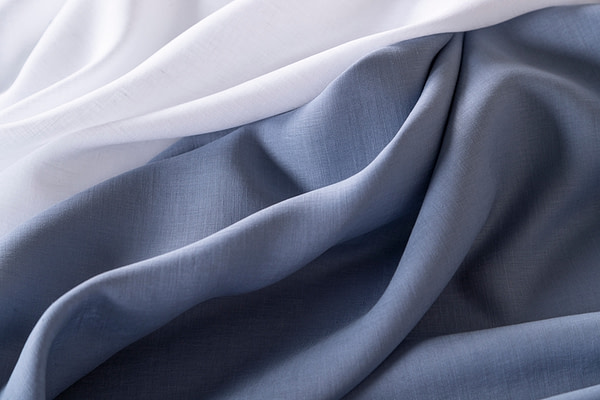 Linen Canvas fabrics
Shop online our top quality apparel and fashion fine linen canvas fabric.
Our 100% soft linen fabric has a beautiful hand and a unique combination of breathability and durability.
It's a versatile fabric, perfect for elegantly rumpled summer looks: from suiting to jackets, from tops to dresses, skirts and pants.
Read more
Register to view prices, place an order or request free samples
Login / Register
Linen is a very ancient fibre, its main features are its natural irregularities, its hydroscopic capacity that makes it ideal against the skin, its brilliance, ease of maintenance and it is one of the most hygienic fibres in existence.
Our dressmaking linen canvas is especially valuable since it is made with a particularly fine linen and it is yarn dyed, which means yarn was dyed before being woven.
Our linen canvas fabric is available in basic, nature and fashion solid colours, sold online by the metre.
To see in-person the colors and texture of our linen canvas fabric, you can order a free sample set (only available for plain colours in continuous stock).