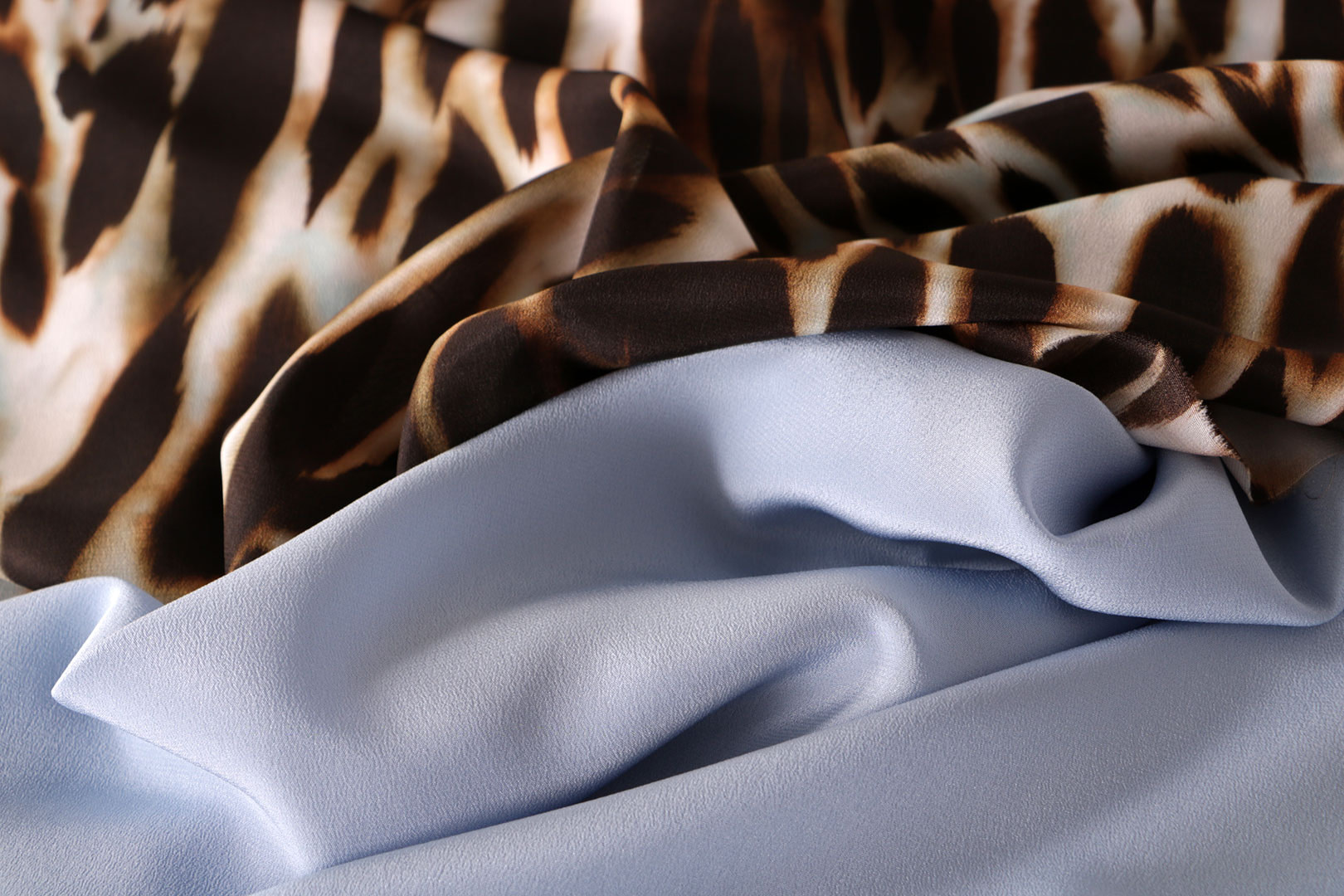 Crêpe de Chine fabrics
View fabrics
Shop online our top quality pure silk crêpe de chine fabric, made in Italy and available in many plain colours or in beautiful prints.
What kind of material is crêpe de chine?
Crêpe de chine is a lightweight fabric, with a subtle texture and a gentle, graceful drape. It is one of our greatest hits.
The shiny silk of the warp contrasts the matte finish of the weft in silk crepe high twist yarn, spun alternating 2S-2Z. The twist gives a "bubbly" orange-peel look, typical of this fabric.
It is an elegant, tasteful and versatile fabric and is one of the easiest silks to sew – it doesn't shift so much thanks to its friction and texture.
---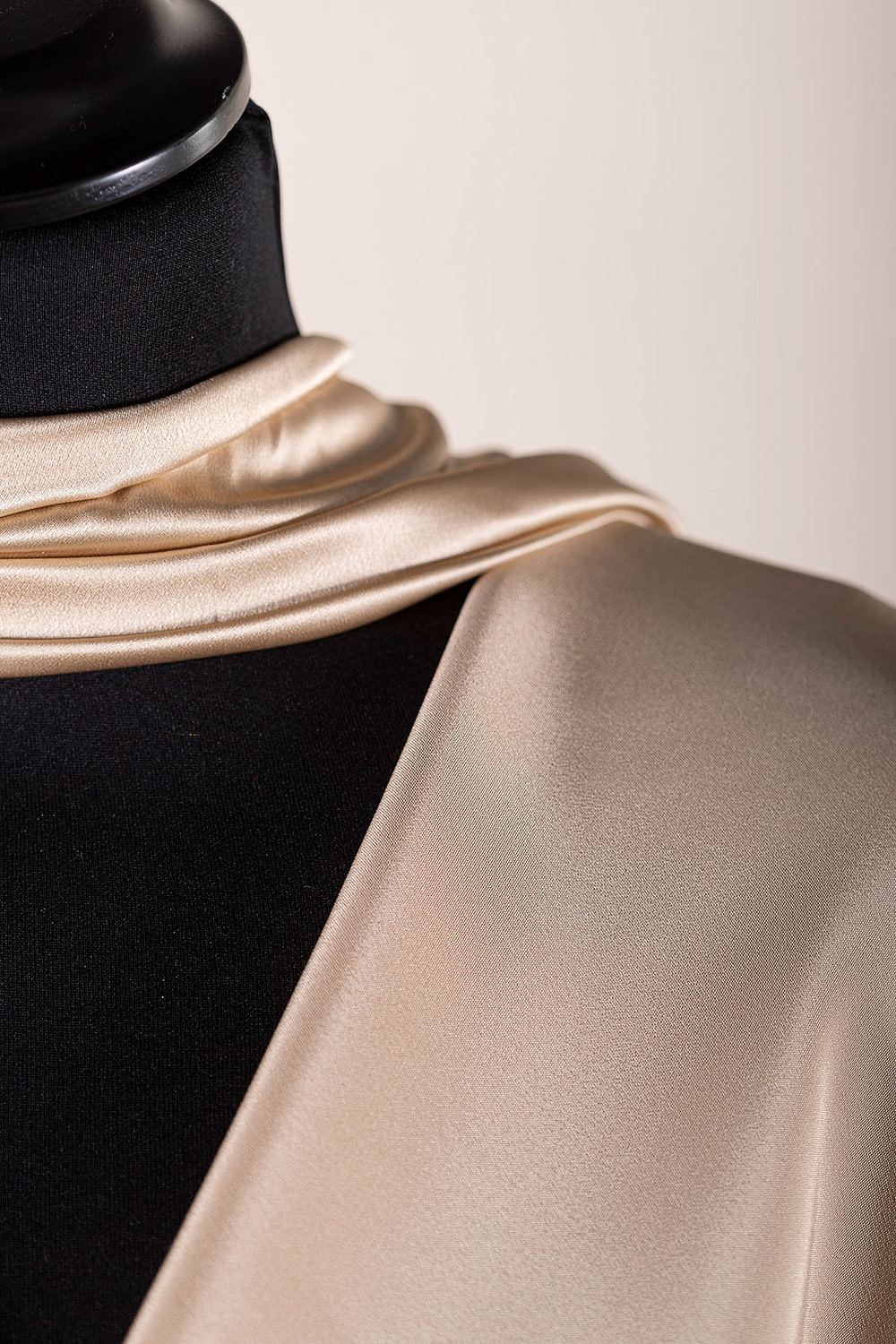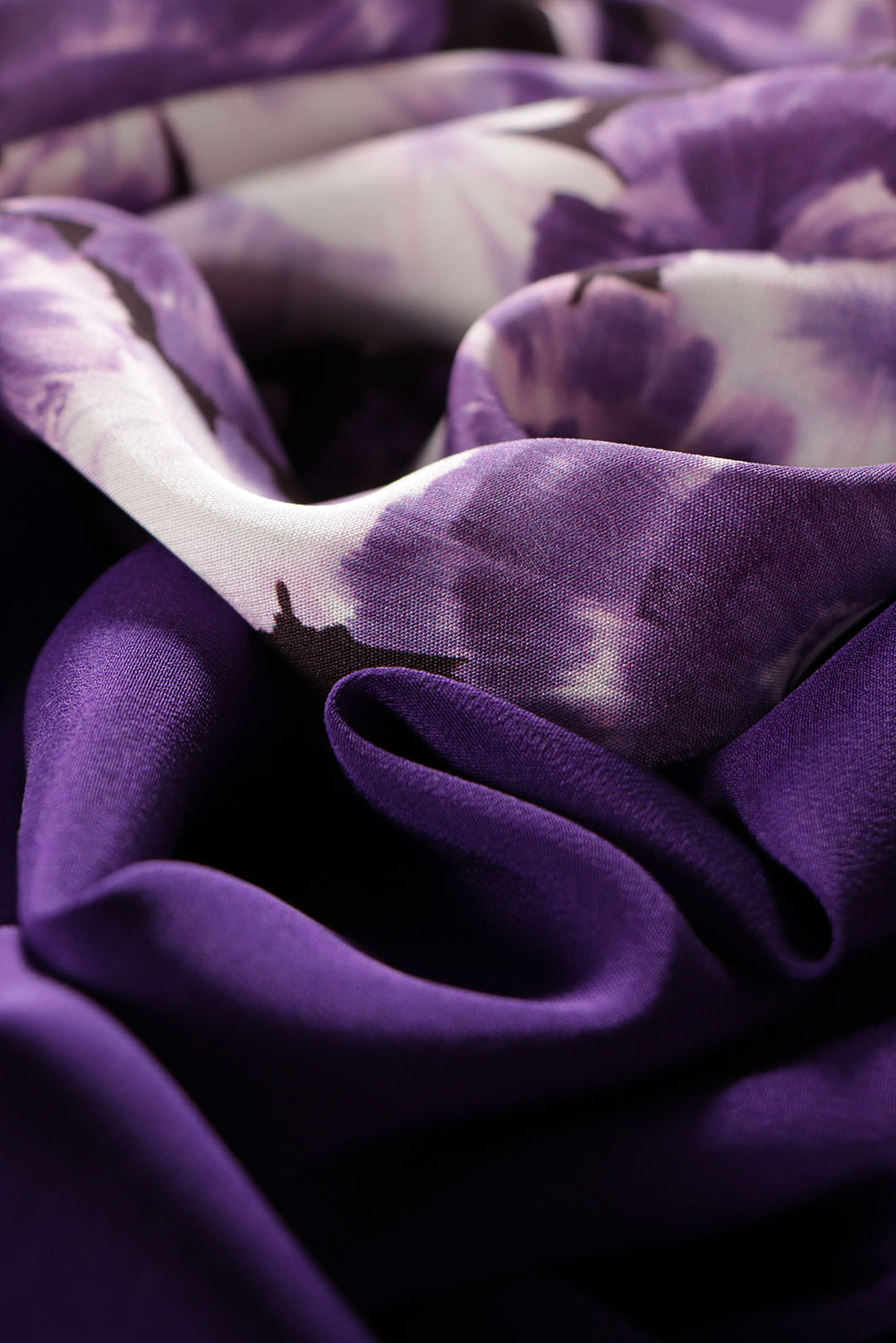 For which garments is crêpe de chine suitable?
Perfect for daywear as well as evening-wear, every designer loves and uses it. Particularly enhances draped dresses.
Suitable for blouses and tops, dresses, wide-leg trousers and lingerie.
Coloured crêpe de chine – Choosing the right colour
To see in-person the colours and texture, you can order a sample set (available only for plain colours in continuous supply).
Our silk crêpe de chine is also available in a stretch version.