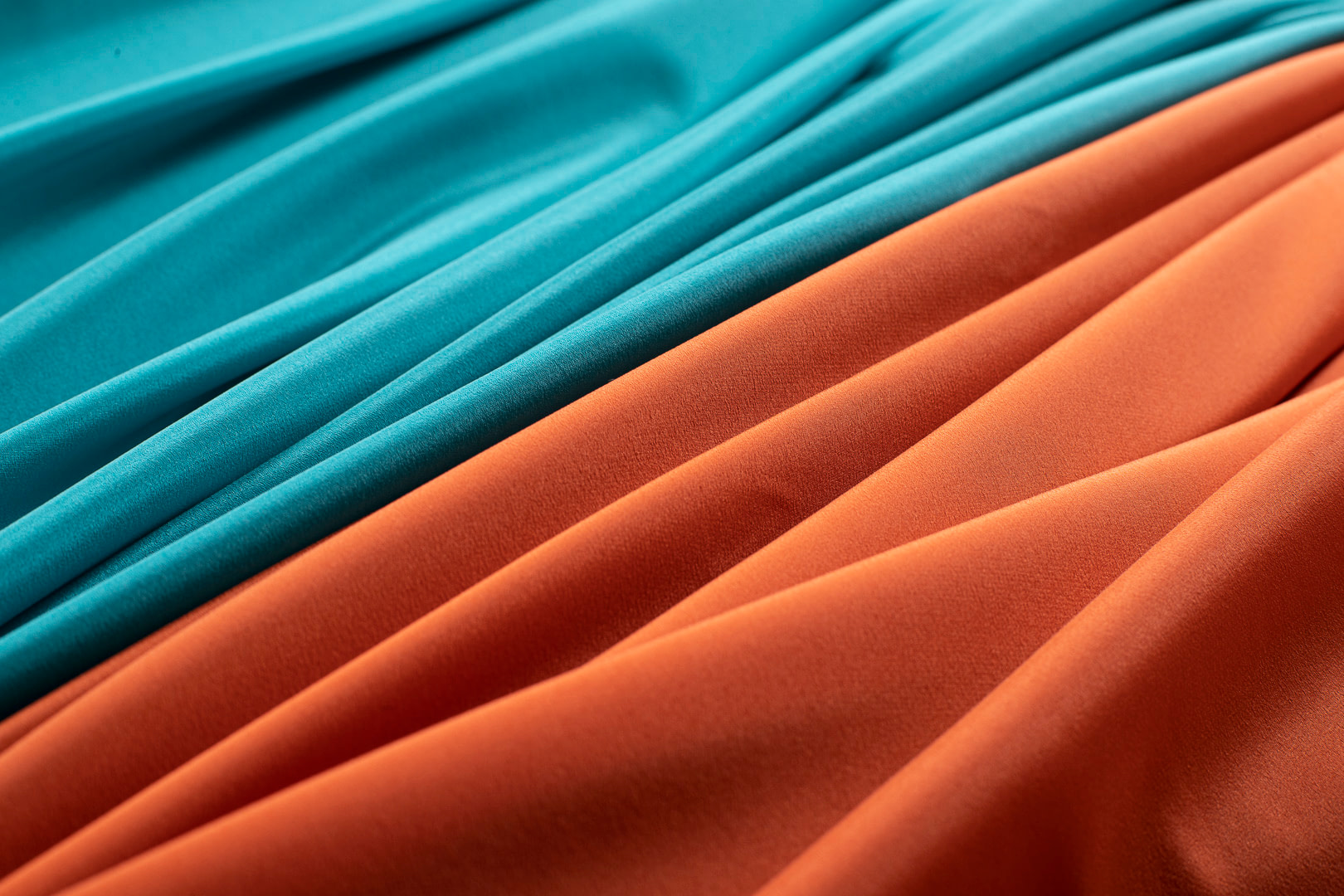 Crêpe de Chine Stretch fabrics
Register to view prices, place an order or request free samples
Login / Register
91% SE, 9% EA
134 cm
100 g

/ m
Shop online the highest quality stretch silk crêpe de chine fabric, made in Italy and available in beautiful plain colours.
Our apparel and fashion stretch silk crepe de chine is an elegant fabric with all of the softness and sheen of silk crepe and the comfort of a stretch fabric.
It is a plain wave dress fabric that highlights the contrast between the shine of the warp and the matte weft. Characteristic of this fabric is the fine weft in soyeline, silk crepe spun with an elastomer that lends practicality and ease.
Beautiful and chic fabric, allows freedom of movement while maintaining its fine quality. It offers unmatched versatility: from lingerie to shirts and tops, from blouses to dresses.
To see in-person the colors and texture, you can order a free sample set.
Our crepe de chine is also available in a non-stretch version, in 100% silk.