Color blocking, a bold and creative style, is gaining increasing popularity on international runways and in wardrobes worldwide. This trend is based on the ability to combine vibrant colors in an eye-catching and trendy manner.
In the autumn-winter 2023-2024 season, color blocking will reach new heights of charm and originality: world-renowned designers have explored daring color combinations, creating looks that capture attention and make a statement.
The secret to the success of color blocking lies in the thoughtful selection of colors and their harmonious combination. You can experiment with complementary or analogous shades, creating stunning effects that enhance your personality and style.
Read the article, discover the art of color blocking by following the example of great designers, and choose from the wide range of New Tess fabrics to create truly unique looks.
---
Color Blocking on the Autumn-Winter 2023-2024 Runways
The collections for the autumn-winter 2023-2024 season feature sophisticated and well-balanced combinations of shades that fully showcase the potential of color blocking. This refined chromatic approach takes the spotlight in the creations of renowned designers like Carolina Herrera and the prestigious Central Saint Martins.
Carolina Herrera has successfully captured the essence of color blocking with bold pairings. In her autumn-winter 2023-2024 collection, the designer has demonstrated how fascinating it can be to blend vibrant colors for stunning looks. For instance, she has created a dynamic contrast by pairing strawberry-colored pants with a bright lime top. The addition of a belt with a maxi red bow not only defines the silhouette but also adds a touch of originality.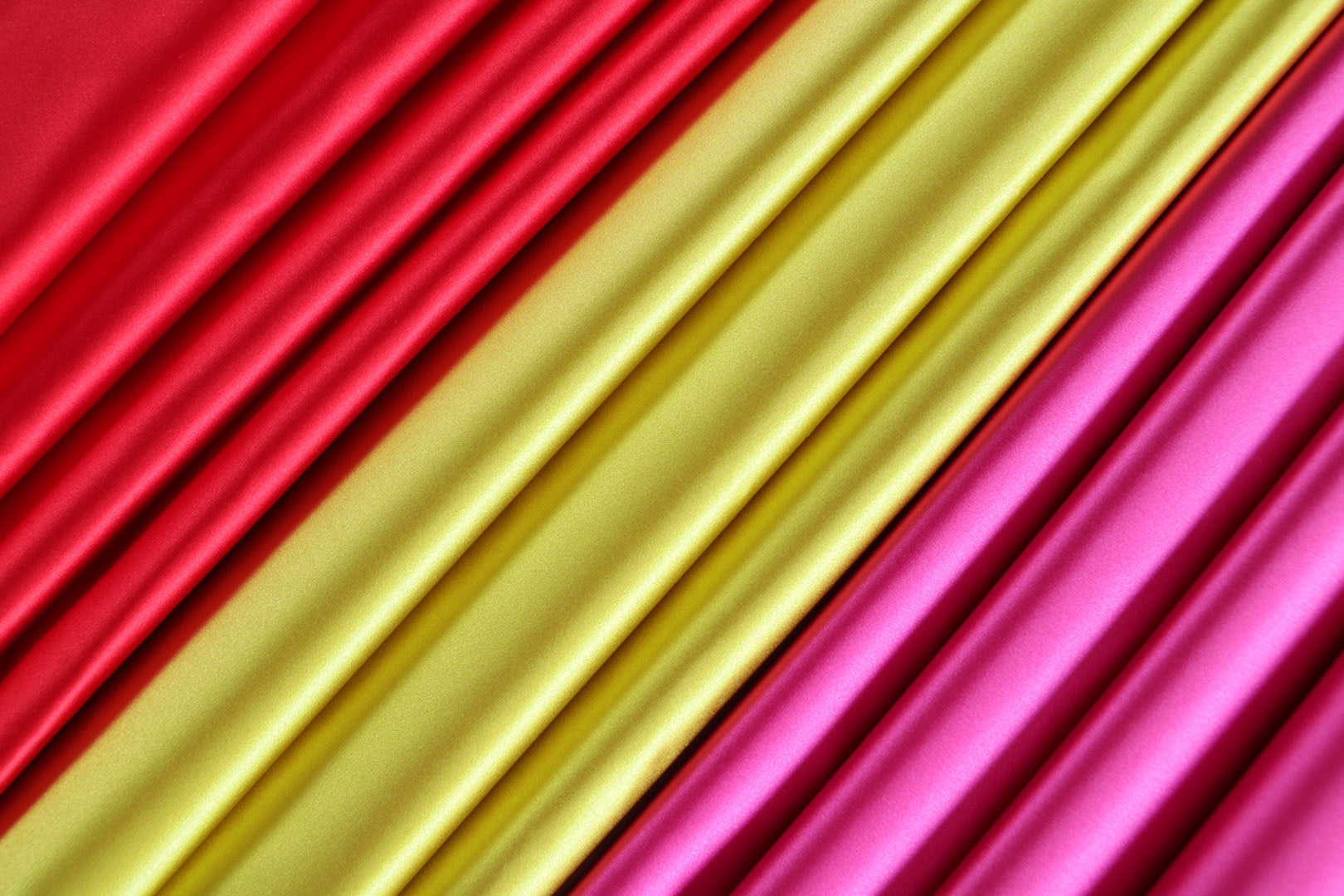 Another example of a color combination presented by Carolina Herrera is a bold dress that pairs a vibrant red top with a wide purple skirt featuring a front slit. This lively contrast between the two shades creates a captivating visual effect. The strategic choice of a pearl gray belt elegantly blends the different color nuances, adding further sophistication to the outfit.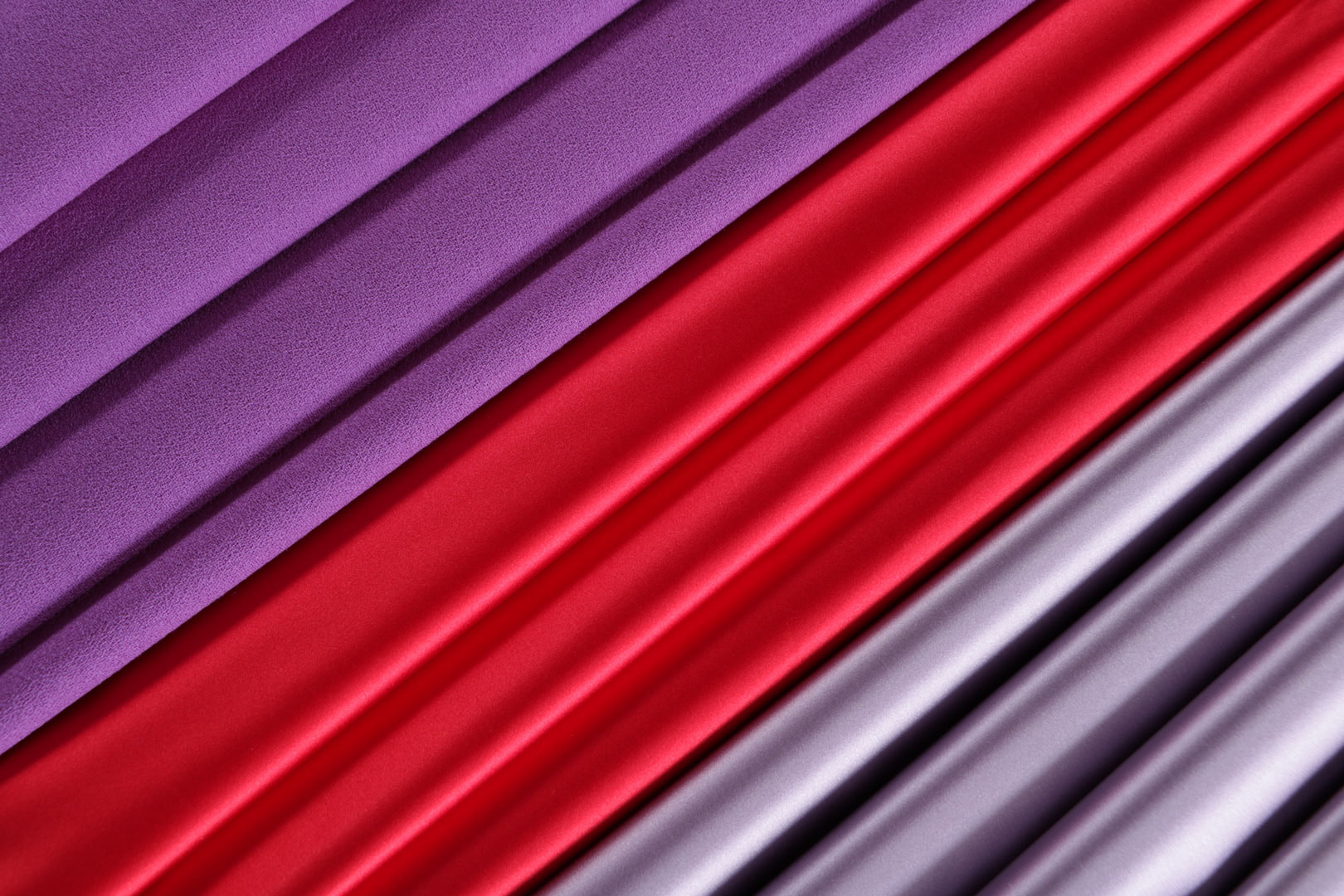 Prada, with its bold approach to fashion, offers us a unique look that embraces color blocking. The combination of peachy-pink trousers and a mint green cardigan with a pocket creates a vibrant and trendy contrast. The contrast between peachy-pink and mint green is a captivating and modern color mix that captures attention and adds a touch of freshness to the outfit. This color combination achieves a harmonious balance between warm and cool tones for an eye-catching visual effect.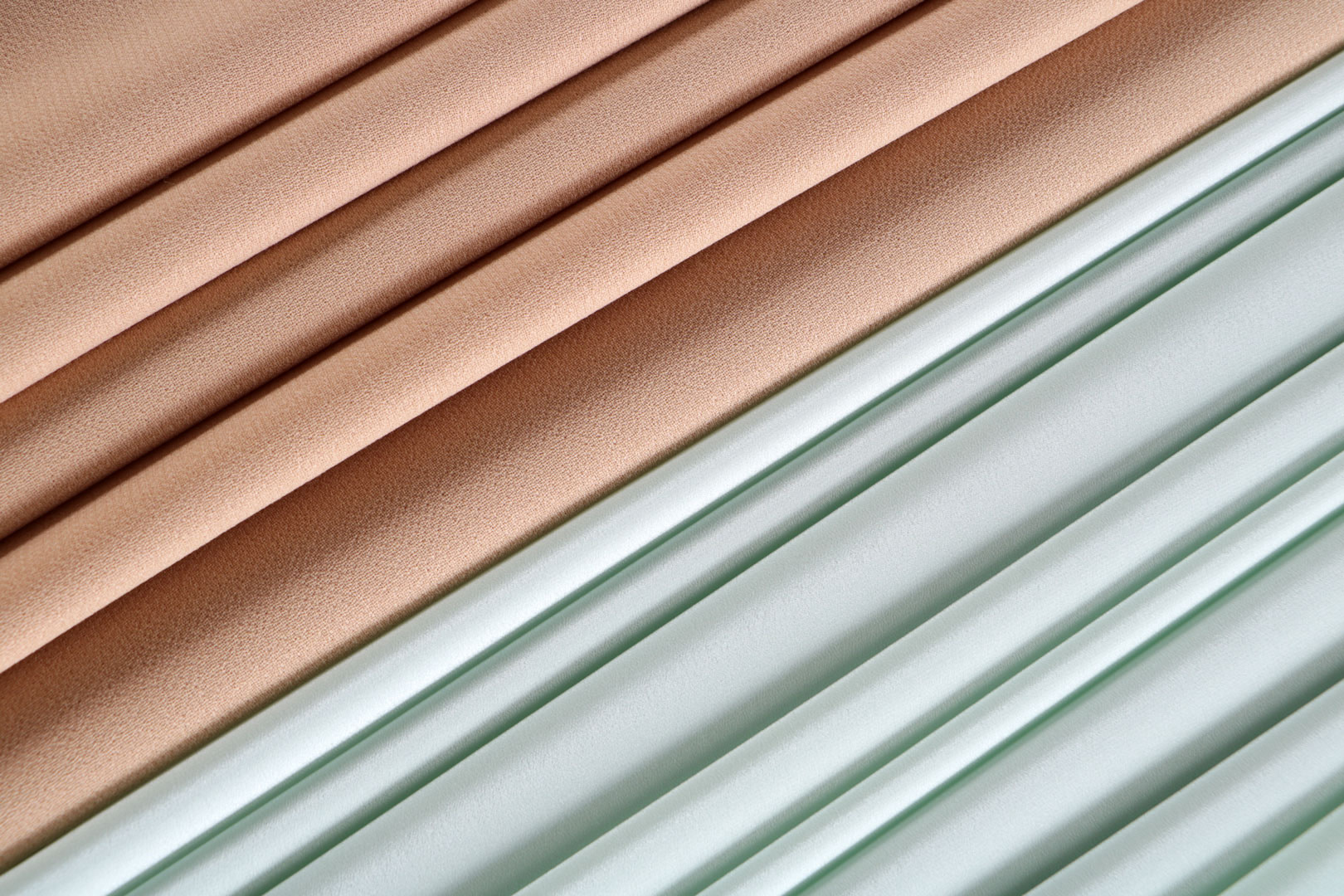 In Prada's autumn-winter 2023-2024 collection, they also present the combination of confetti pink trousers and canary yellow cardigan for a lively and personality-filled look. Prada's confetti pink trousers are a delicate yet bold choice. This slightly dusty shade of pink adds a touch of femininity and sophistication to the overall look. On the other hand, the canary yellow cardigan captures attention with its brightness and brings a burst of energy and cheerfulness to the look. Pairing these two contrasting colors creates a bold and surprising color mix.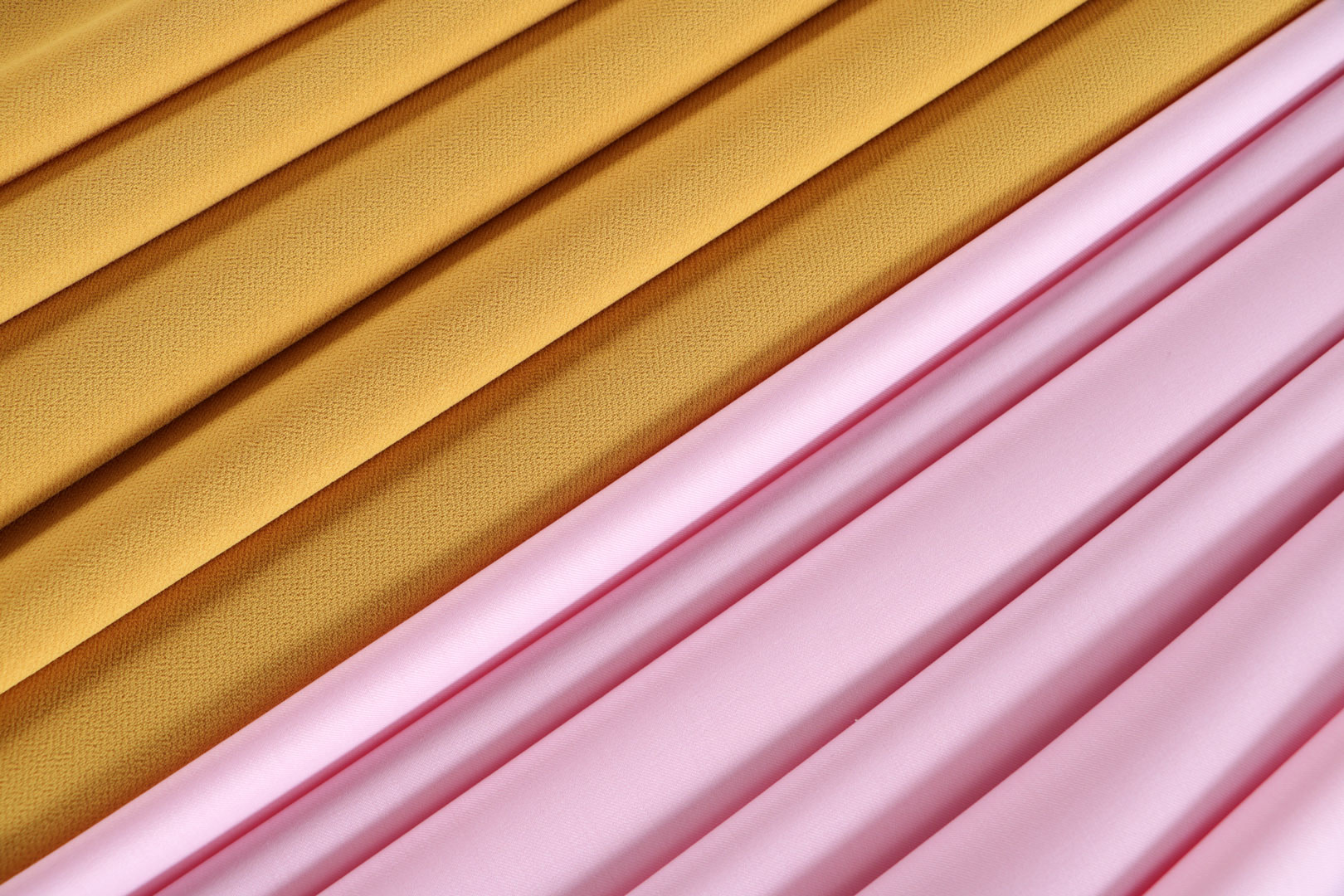 Central Saint Martins also demonstrates great mastery in the use of color blocking. With an ensemble featuring pink trousers and a Bordeaux top, it successfully embodies sophistication and modernity. The pastel pink of the trousers, delicate and feminine, pairs beautifully with the rich Bordeaux of the top, adding depth and intensity to the entire outfit.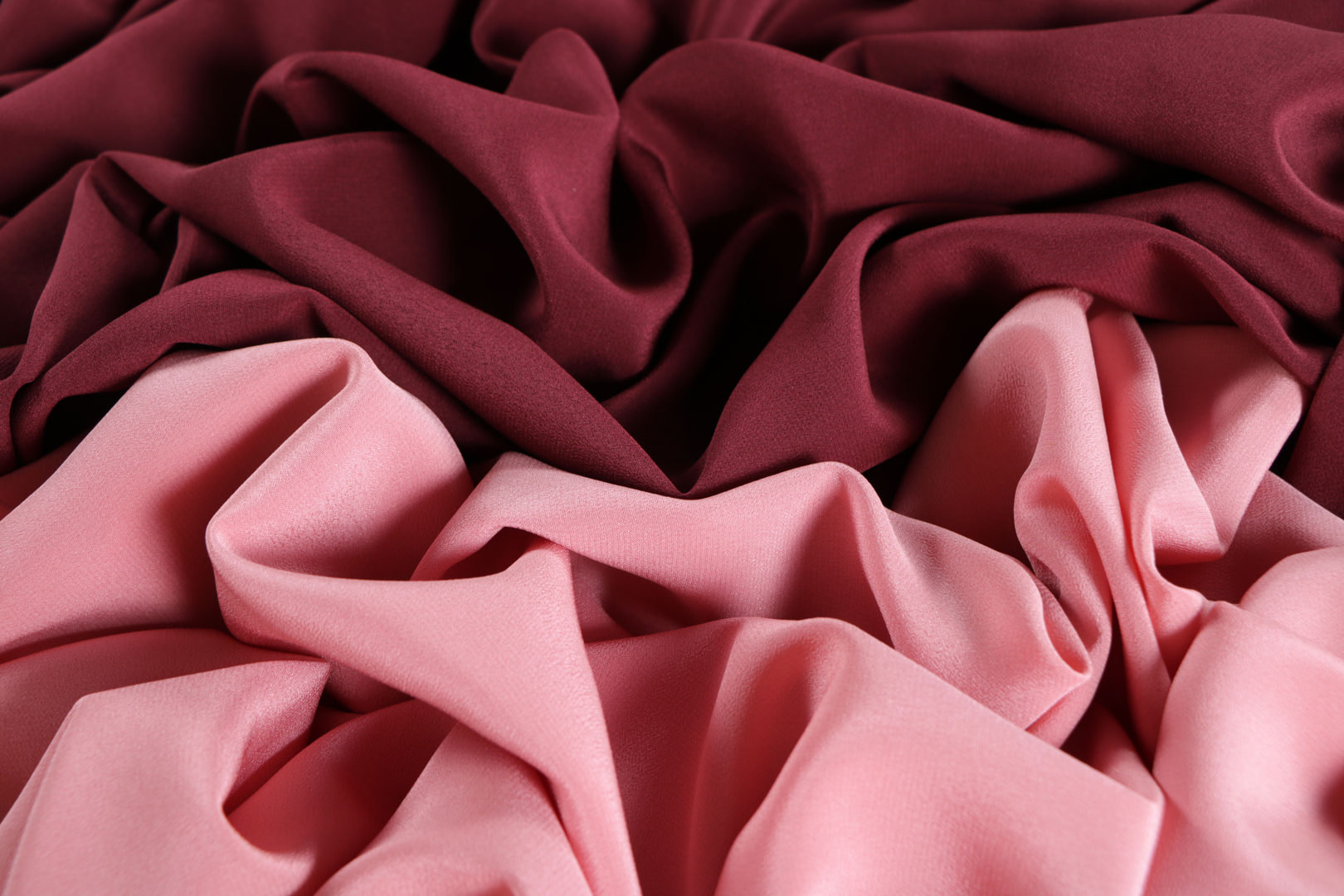 In the autumn-winter 2023-2024 collections, other renowned designers such as Tory Burch, ChoCheng, Fendi, and Christian Siriano showcase their skill in balancing unique color combinations. With bold color choices, they bring out the personalities and energies of each color, creating attention-grabbing looks.
For instance, Tory Burch presents a captivating take on color blocking through the daring combination of complementary colors: she pairs a vibrant fiery red shirt with sleek black trousers.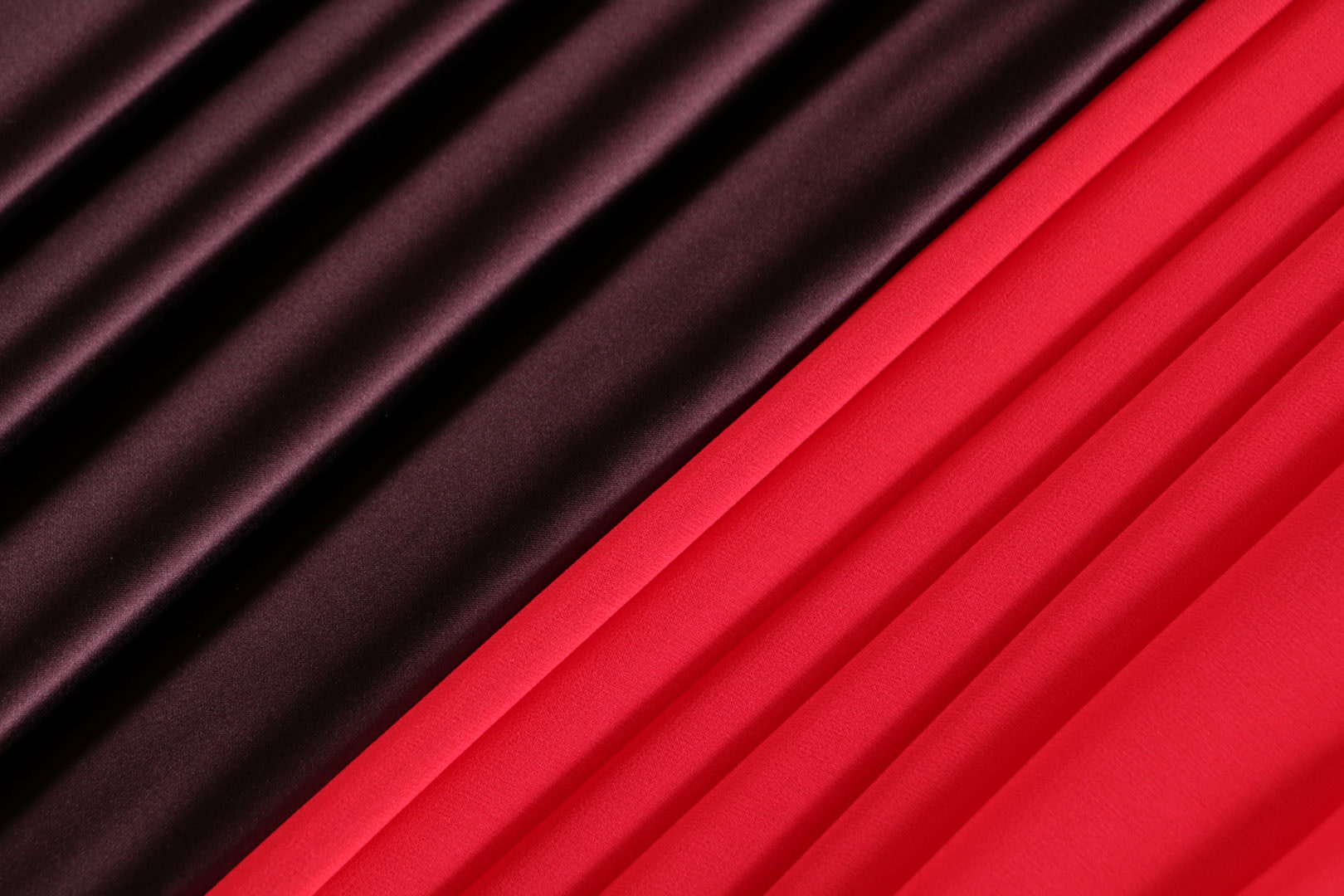 ChoCheng also brings his unique touch to the art of color blocking, skillfully balancing opposing shades. In his autumn-winter 2023-2024 collection, he pairs a Bordeaux jacket with an above-the-knee blue skirt. This color combination creates a pleasing and captivating effect.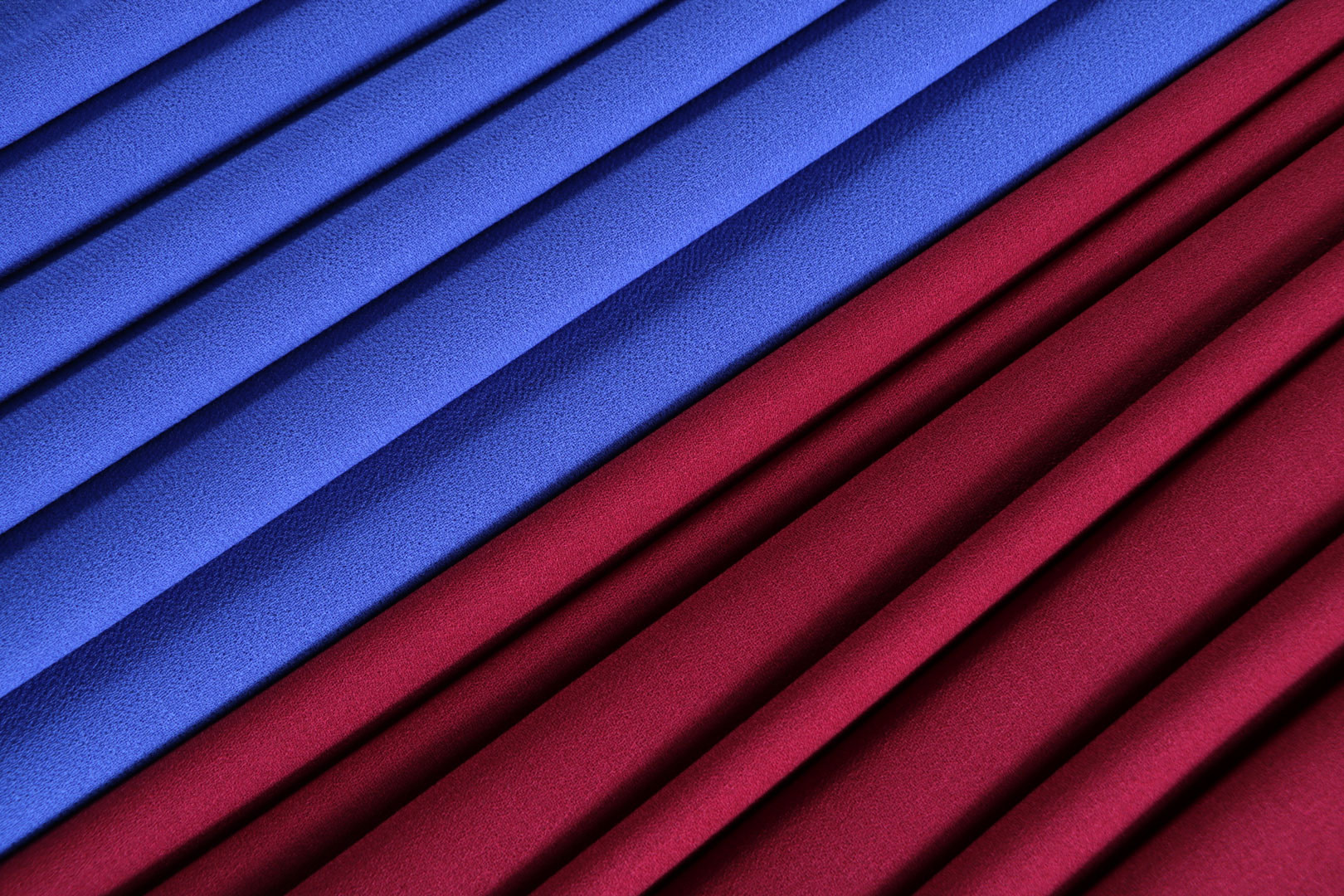 Fendi pushes the boundaries, daring with combinations of complementary colors such as fuchsia and red, to create cutting-edge and visually striking looks. This chromatic choice highlights both shades, generating a captivating contrast.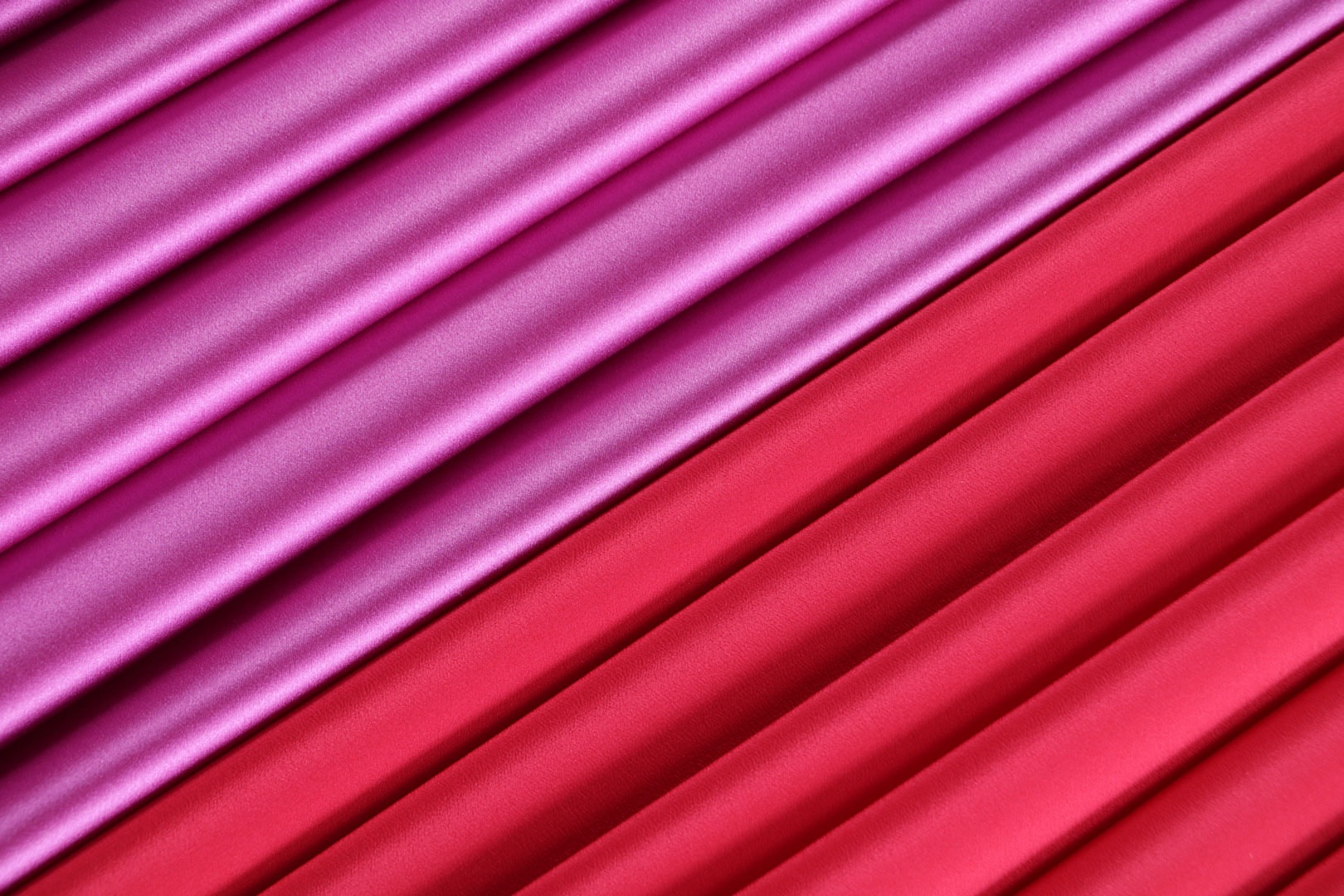 In his Fall-Winter 2023-2024 collection, Prabal Gurung suggests wearing a draped skirt with a slit in a deep emerald green. This can be paired with a sweatshirt in a delicate pastel pink hue and sandals in a vanilla yellow tone. The contrast between these shades creates a bold and captivating look, highlighting how color blocking can play with a diverse range of colors.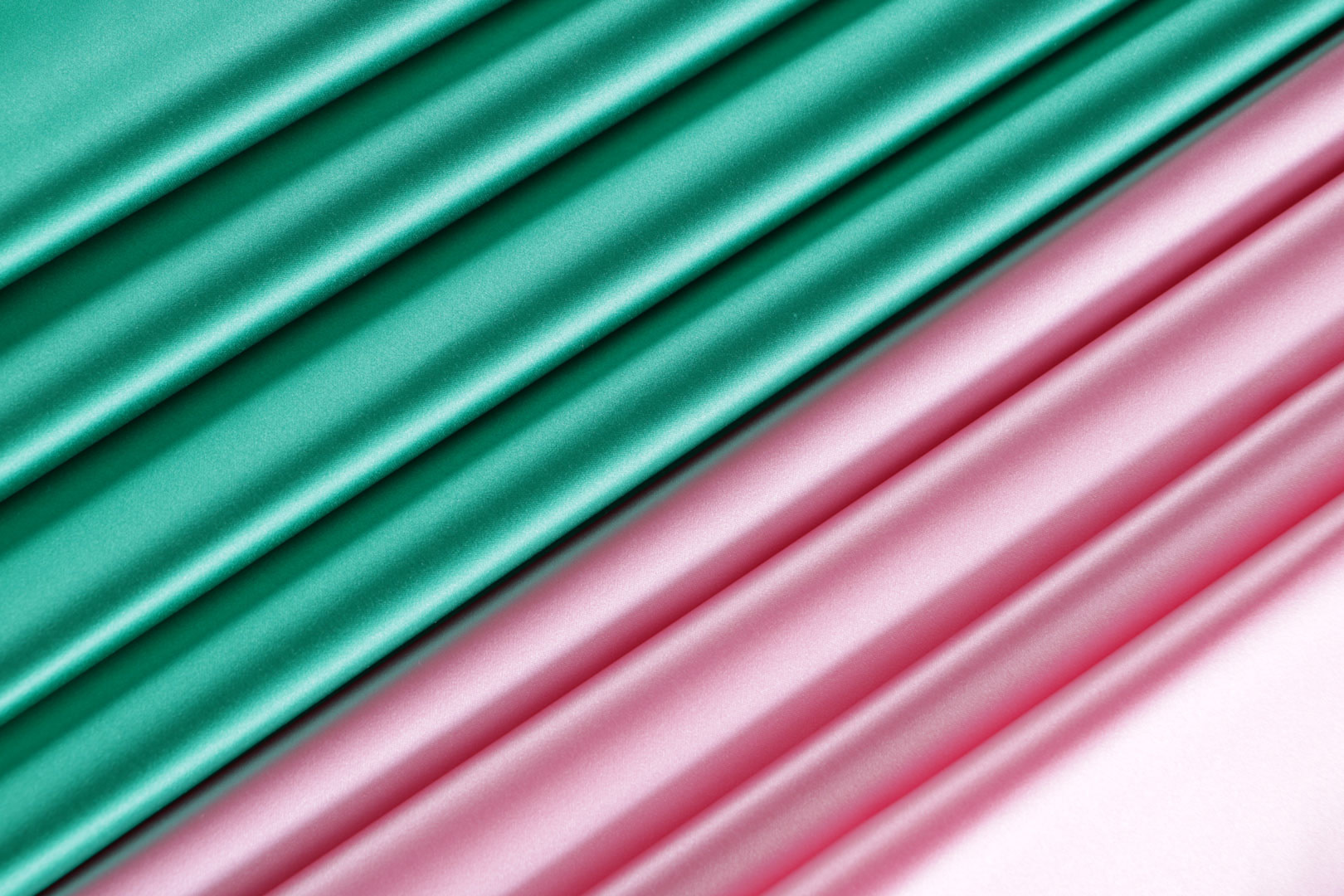 On the other hand, Christian Siriano plays with an extraordinary chromatic combination: a yellow skirt paired with a black jacket featuring fuchsia collar and buttons, complemented by a hat in the same vibrant tone. This pairing of lively and contrasting colors creates a bold and playful look, distinguished by its originality.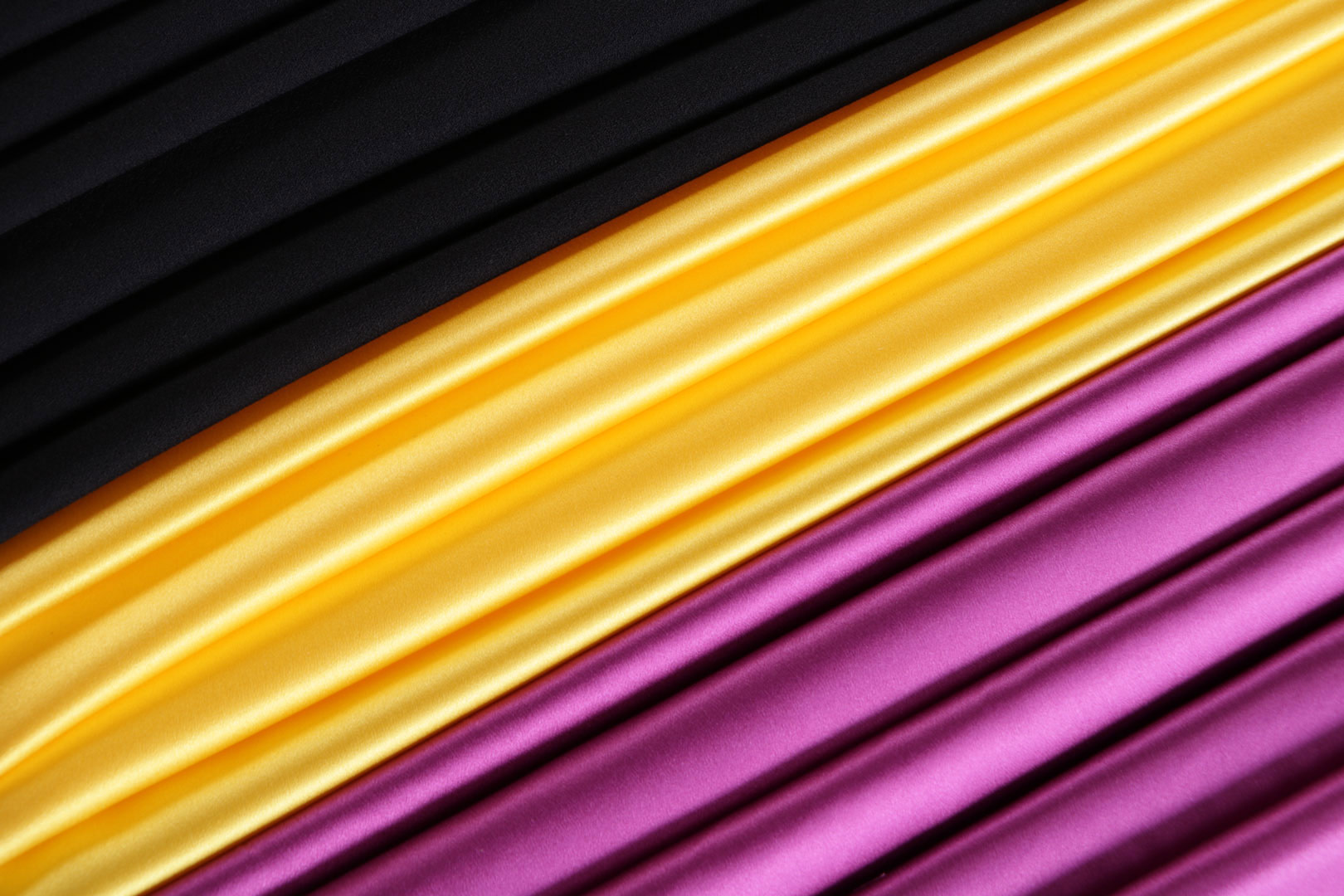 ---
Create Striking Color Blocking Looks with New Tess Fabrics
Color blocking stands out as a dominant fashion trend for the fall-winter 2023-2024 season. Renowned fashion designers are harnessing the full potential of this technique, creating captivating and daring looks. The use of vibrant colors and the combination of complementary shades characterize this season's color blocking. Whether it's the sophisticated pairings presented by Carolina Herrera and Central Saint Martins or the bold creations by Tory Burch, ChoCheng, Fendi, and Christian Siriano, color blocking offers endless creative possibilities to express personality and capture attention with style.
With its wide range of premium fabrics and captivating colors, new tess provides the perfect canvas to paint your unique style through color blocking. The textures of new tess fabrics adapt beautifully to color blocking, turning garments into genuine works of art in motion.
This fall-winter, embrace the art of color blocking and explore the boundless creativity of new tess fabrics. Experiment with shades, play with contrasts, and create looks that vividly express your personality, all in a truly unique way.