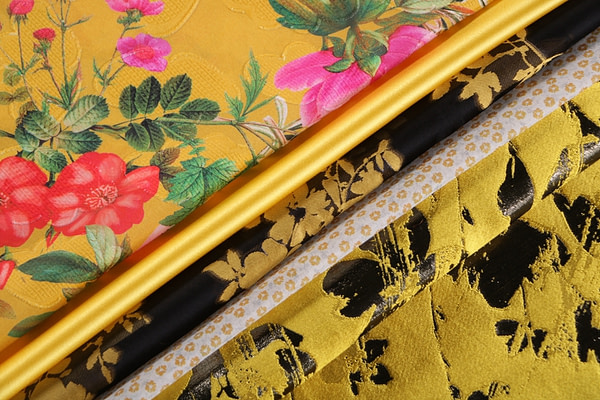 Yellow Fabrics Fall-Winter 2023/2024
Register to view prices, place an order or request free samples
Login / Register
68% PL, 19% SE, 13% PM
140 cm
182 g

/ m
Yellow fabrics will be one of the hottest trends for Fall-Winter 2023/2024 fashion. Yellow, a bright and sunny color, will be present in many clothing and accessory collections, offering a wide range of proposals for creating unique and elegant outfits.
Yellow fabrics can be made from a variety of fabrics, such as silk, cotton, wool, and velvet. These fabrics will be perfect for creating winter clothing such as coats, jackets, sweaters and dresses. Yellow can be successfully combined with other warm colors such as brown, orange and red, creating a refined and original look.
Whether you are looking for a casual or elegant outfit, yellow fabrics will be a great choice for creating unique and original garments. Don't miss your chance to experiment with this fashion trend and add a touch of brightness to your wardrobe for the Fall-Winter 2023/2024 season by choosing from the wide range of yellow fabrics available at new tess.