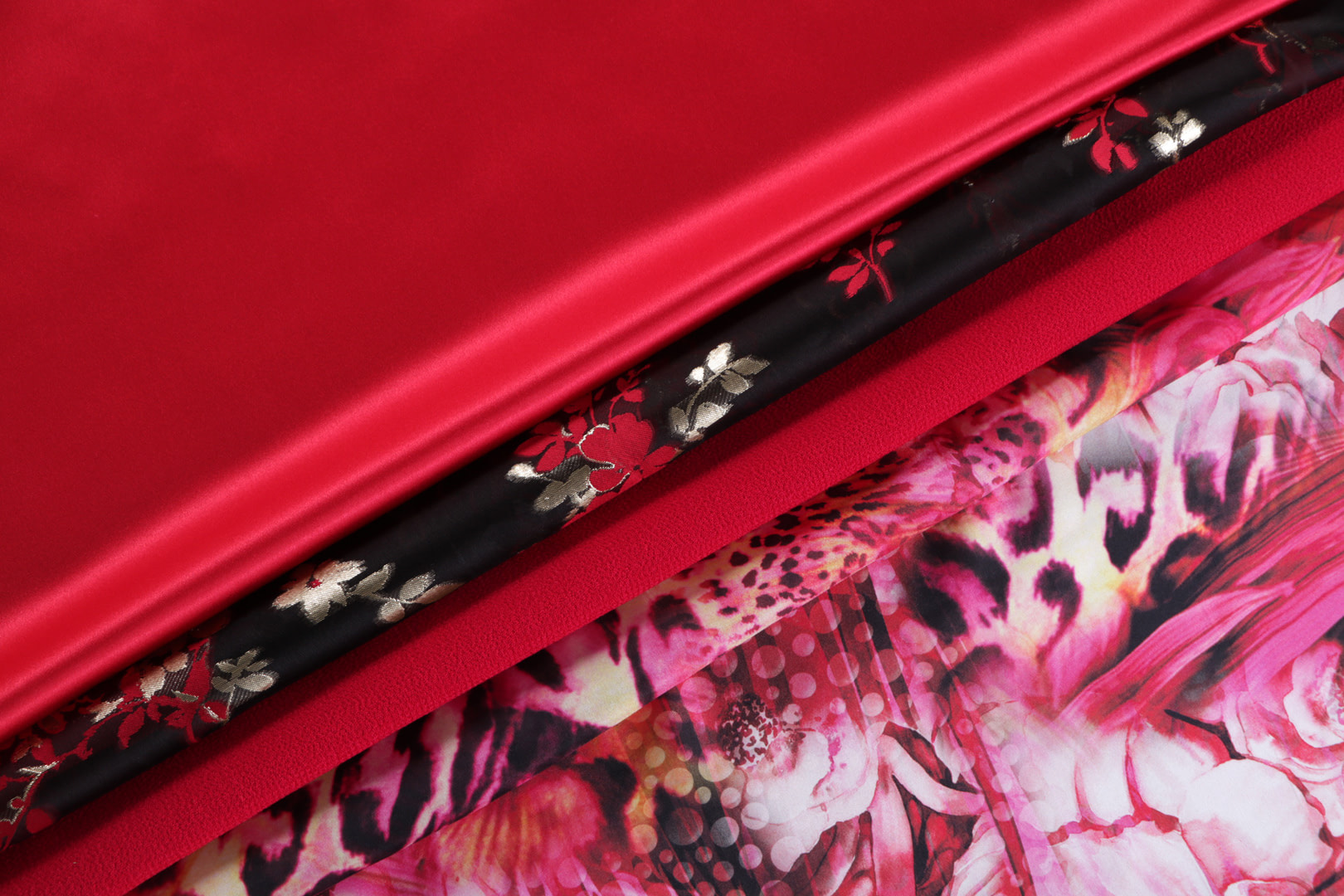 Red Fabrics Fall-Winter 2023/2024
Red fabrics will be one of the hottest trends in fashion for Autumn-Winter 2023/2024. These intense and vibrant fabrics will be present in many clothing and accessory collections, offering a wide range of options to create unique and elegant outfits.
Red fabrics will be available in many types of fabrics, such as cotton, wool, silk, velvet, and synthetic fabrics, to meet the needs of every individual. From shiny and satin fabrics to soft and flowing ones, red fabrics will be perfect for creating winter clothing such as coats, jackets, sweaters, and dresses.
Whether you're going for a casual or elegant look, red fabrics will be an excellent choice for creating unique and original outfits. Don't miss the opportunity to experiment with this fashion trend and add a touch of glamour to your wardrobe for the Autumn-Winter 2023/2024 season by choosing from a wide range of red fabrics available in different fabrics available at new tess.
44% PL, 42% SE, 14% PM
140 cm
70 g

/ m