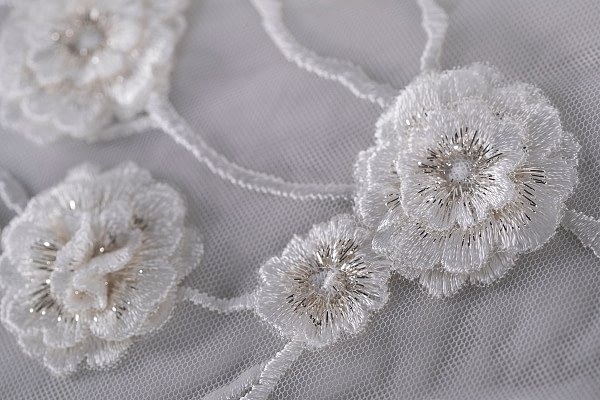 Tulle with Applications
Register to view prices, place an order or request free samples
Login / Register
70% PL, 30% PA
140 cm
266 g

/ m
Discover our selection of beautiful tulle with applications, ideal for wedding dress, special occasion or evening gown.
Tulle is an almost evanescent fabric, very light and transparent, characterized by small hexagonal meshes. It is perfect both as a base for floral or geometric embroidery and for sequins, beads, rhinestones, jais or embossed applications that embellish the fabric with more or less evident effects. In some cases the tulle only serves as a support and disappears immersed in the richness of the decorations.
Suitable for wedding dresses, special occasion dresses or evening gowns, it is available in a multitude of colours and decorations, from the most sober to the most garish version.