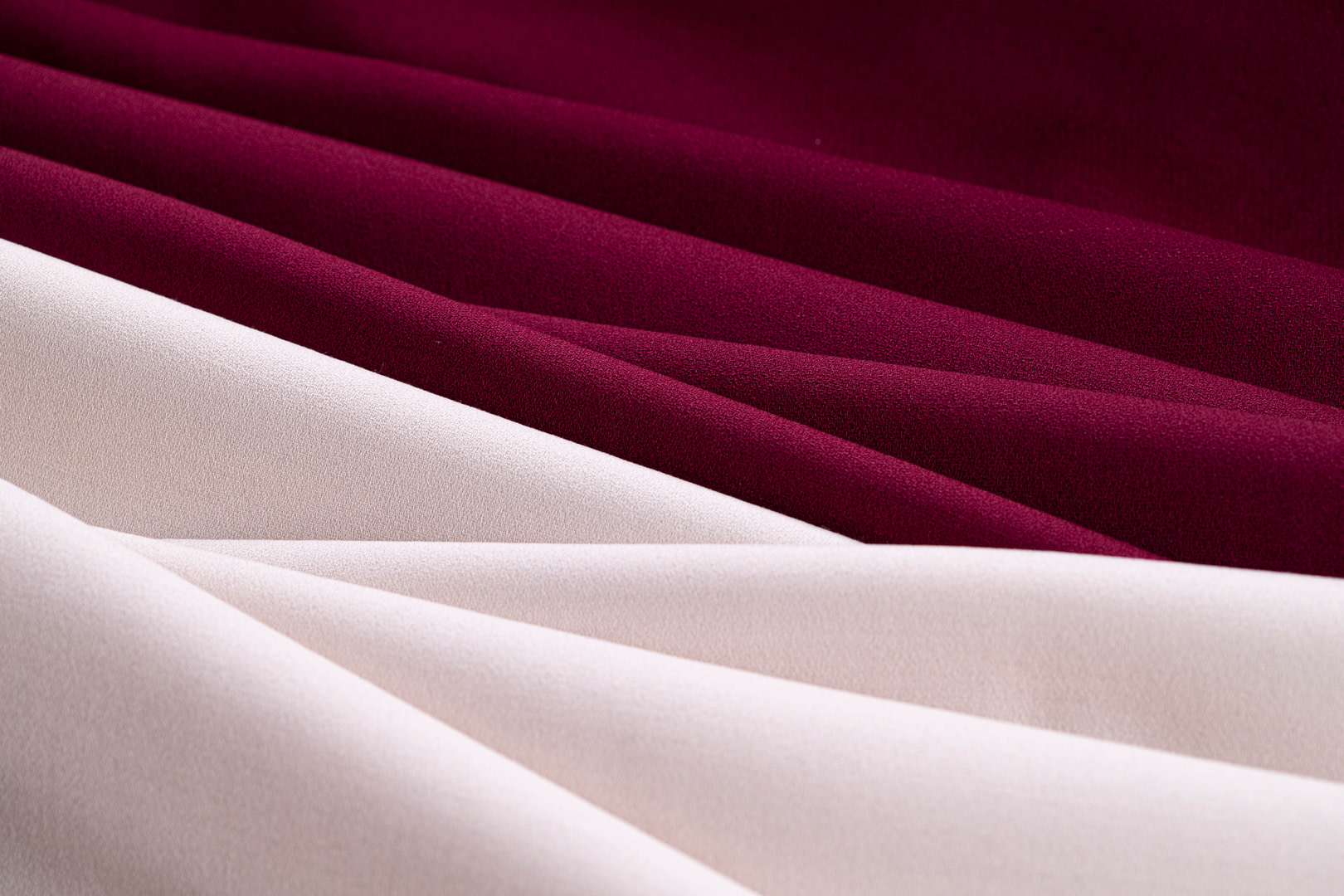 Wool Stretch fabrics
Register to view prices, place an order or request free samples
Login / Register
92% WV, 6% PA, 2% EA
133 cm
380 g

/ m
Buy online our top quality wool stretch fabric.
Our apparel and fashion stretch wool, also known as sablé stretch satin, is a very special fabric made with a warp that alternates pure wool crepe worked in sablè weave on one side and a low twist pure virgin wool yarn worked in satin weave on the other side.
The weft is a wool crepe spun combined with fine nylon and elastomer that makes the fabric very comfortable and soft.
Perfect fabric for dresses, jackets, trousers, skirts and overcoats.
Our fine stretch wool fabric is available in 10 beautiful solid colours, sold online by the metre.