Wool Double Crêpe Bio fabrics
View fabrics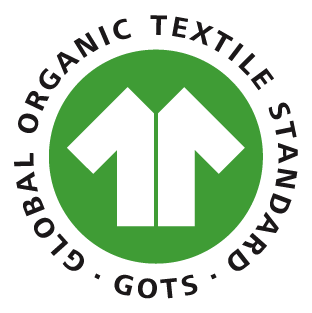 ---
Shop online our superior organic wool double crepe fabric, certified GOTS (Global Organic Textile Standard) by ICEA (ICEA-TX-311).
Our apparel and high fashion double-faced wool crepe, is a luxurious fabric in organic wool, made in Italy.
This fabric is actually two fabrics in one, woven with a set of threads that join the fabrics, wrong sides together.
Both warp and weft yarns are spun with a twist that creates a light hand. The two layers of crepe fabrics bonded together give the possibility to create high fashion garments since stitching can be made invisible.
Ideal for reversible and unlined styles, it is a fine and sophisticated fabric, featuring a clean, non-fuzzy look, perfect to make elegant garments: day and evening dresses, skirts, trousers, jackets and light coats.
Our fine organic wool double crepe fabric is available in three beautiful solid colors, sold online by the meter.
---
Our organic wool, GOTS certified
In order to produce our organic wool all production processes are totally traceable from sheep breeding to the spinning, weaving and dyeing with no toxic chemical products in full respect of the social and environment responsibility.