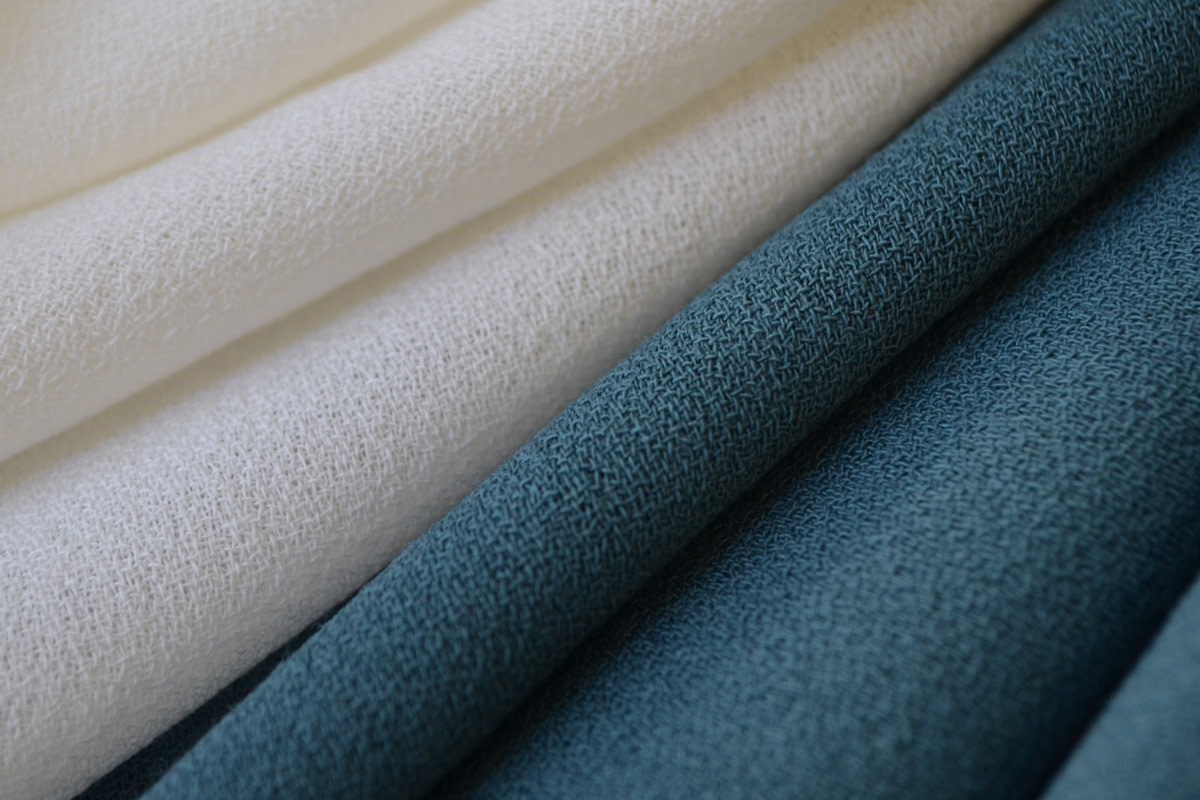 Wool Crêpe fabrics
Shop online our top quality dressmaking and fashion wool crepe fabric.
Incredibly versatile, superior 100% pure wool fabric, made in Italy.
Elegant, fluid and comfortable to wear, our wool crepe is made with sablè weave, has a subtle, textured surface and provides excellent insulation from cool conditions.
It is popular for just about everything, from blouses and sheath dresses, to skirts, trousers, jackets and overcoats. You'll catch everyone's eye.
Our fine wool crepe fabric is available in beautiful solid colours, sold online by the metre.