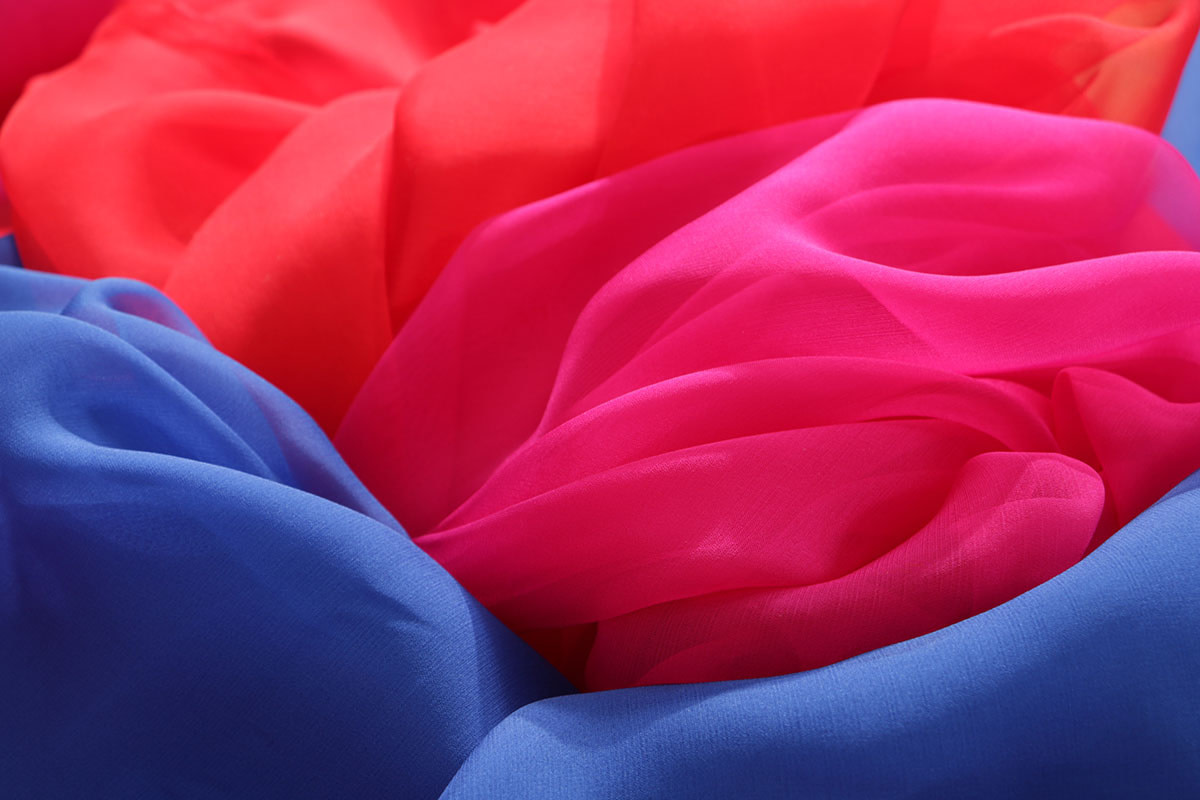 Chiffon fabrics
View fabrics
Shop online the highest quality pure silk chiffon fabric for dressmaking, fashion, and couture, made in Italy and available in more than fifty plain colours and in a selection of beautiful prints.
What kind of material is chiffon?
Chiffon is an elegant, lightweight and sheer fabric with a soft, beautiful drape and crepe-like texture.
Produced with the finest silk yarn available, called hair silk, our chiffon is a balanced plain weave sheer fabric woven of alternate 2S- and 2Z-twist crepe (high-twist) yarns.
For which garments is chiffon suitable?
Sheer, slightly undulating, matte, soft, vaporous and ethereal, chiffon conveys delicate beauty and is perfect for making blouses, multi-layered evening dresses, bridal gowns and event dresses with fluid lines. It also makes an excellent fabric to use as a top layer above an opaque fabric, as ruffles, sheer insets or draped extensions.
What is the difference between chiffon and georgette?
Silk chiffon is very close in appearance to georgette, but is slightly lighter and softer, has a better sheer and sheen and a better drape, in terms of layers and volume. Silk georgette is more durable and a bit easier to work with.
Choosing the right colour
Our chiffon fabric in 100% silk is available in many beautiful solid colours, sold online by the metre.
In order to choose the most suitable colour for your sewing project, you can order our free Sample Set.
Draping qualities of silk chiffon.
Watch the following video to get a better idea: