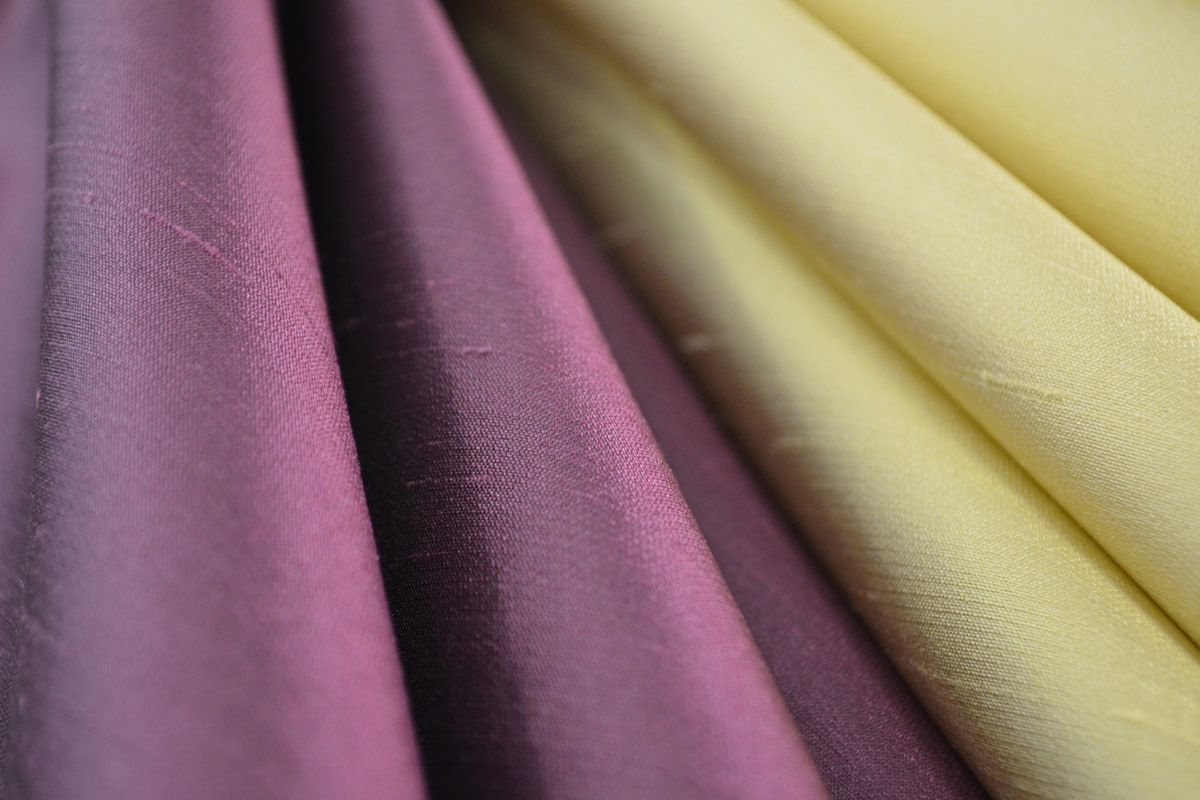 Shantung Satin fabrics
View fabrics
Shop online our top quality silk shantung satin, made in Italy and available in beautiful colours.
Elegant fabric with a rough appearance characterised by slubs (raised bumps) produced by double cocoons (one silkworm makes two cocoons), that give the fabric a natural irregularity that is truly classy.
Produced on a raw silk chain, the weft is a shantung silk, while the weave is a warp satin with many threads per centimeter. Can be used on both sides. The semi-matte look is given by the matte warp and shiny weft. Hand is sustained, typical of organzas.
It is the perfect fabric to make structured evening-wear, jackets, skirts or trousers, special occasion or prom dresses and wedding gowns.
To see in-person the colours and texture, you can order a free sample set.