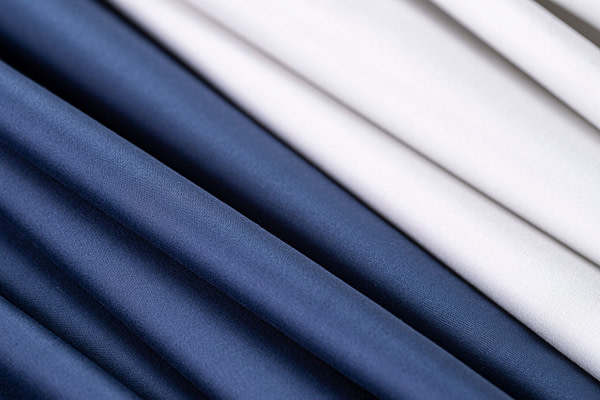 Cotton sateen stretch fabrics
Shop online our top quality cotton sateen stretch fabric for dressmaking and fashion.
A fresh and elegant fabric that combines the sheen of the satin weave with the coolness and confort of the stretch cotton.
Suitable for sewing spring/summer dresses, trousers, skirts, jackets and lightweight coats, either elegant or casual.
Read more
Register to view prices, place an order or request free samples
Login / Register
97% CO, 3% EA
155 cm
300 g

/ m
Our apparel and fashion cotton sateen stretch fabric is made with a warp of very dense pure cotton and a weft of cotton spun with elastomer, the appearance is semi-lustrous.
Our cotton sateen stretch fabric is available in beautiful plain colours, sold online by the metre.
To see the colours and texture of our stretch cotton sateen fabric in-person, order our free Sample Set.